It can be hard to get a start in any industry. But launching a career as an ad creative can sometimes feel like mission: impossible. That's why in recent years there has been a spike in the number of aspiring ad creatives who have resorted to wild stunts in order to get noticed. The latest young creative to go above and beyond is Tom Pascoe-Williams, who has launched a Twitter campaign aimed at getting interviews at top agencies.
Pascoe-Wiliams, 23, is about to graduate from Manchester Metropolitan University in the U.K. In an effort to get ahead of the pack and line up a job for himself before he graduates, Pascoe-Williams decided to buy promoted tweets, like this one:
Soon to be graduate looking for an account management internship in the London advertising/digital marketing scene. https://t.co/f7aD6JebPs

— Tom Pascoe-Williams (@tompascoew) February 11, 2014

Pascoe-Williams said he spent £ 370 (about $616) on the promoted tweets, money which he took from his student loan.

Pascoe-Williams took time out of his job hunt to chat with Digiday about how he came up with the idea for his job campaign, whether it's paying off and why he wants to go into advertising in the first place. Some excerpts:

Why did you decide to study advertising?
There's not been a lot to smile about in recent years. I love the way advertising can produce debate. Ads can make people laugh and brighten their day, as we saw with Grey's British Heart Foundation with Vinnie Jones; they can even save lives. Advertising can be the shining light on an otherwise dull existence. There are so many different brands, and no two campaigns are alike. I never wanted a repetitive daily routine; I learnt that from coding in college.

How did you get the idea to buy a promoted tweet to advertise yourself?
What can I sell if not myself? It's so tough to get noticed, especially when graduating from university and applying for an entry-level position. The only distinguishing factor between yourself and fellow candidates is the aesthetics on the paper. I needed to prove that I have the ability to think differently.

Whom did you target? Any agencies that you have your eye on?
Basically, I rounded up a list of around 40 agencies; then I chose other industry pages such as Creative Review, AdAge and Cannes Lions. I chose to target all their followers, then narrowed it to London. There are a lot I would give anything to work for! I want to contribute to great work with exciting brands and learn from the best in the industry so as to further my education and better myself. I suppose it's similar to driving: You only really begin to learn when you've passed the test.

Has the promoted tweet campaign paid off?
I ran separate campaigns so as to monitor my spending on set days, but collectively, there were 84,079 impressions, 8,940 engagements, 8,555 clicks,144 retweets and 131 follows. My LinkedIn registered 535 views since Monday, and I gained 70-80 or so connections. Many people have been in touch; in fact, I've lost count. It's really quite overwhelming. A few interviews have been conducted, two tomorrow, three are in the next few weeks, and I have been offered quite a bit of work experience. One big one, which I am overjoyed about, is currently being negotiated.

So many people pull creative stunts these days to break in to the ad industry — did you feel that pressure to pull a stunt? Do you think that's necessary these days to get hired?
Not necessarily, but from experience, it's tough. I have sent out over 200 applications in the past three months and probably only received four or five replies. Unless you have a contact or are incomprehensibly gifted in other ways, you're just competing against everybody else. I never had the greatest education, so it was necessary for me to be creative in my approach in order to get noticed and begin that initial conversation.

What are you most excited about when it comes to working in advertising?
Great brands and great people. There are some marvelous things being achieved within the industry; I'm excited to witness the creation of these innovations first hand.

Image via Flickr

https://digiday.com/?p=65616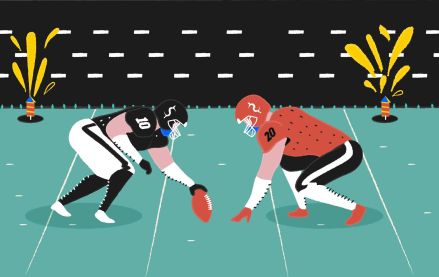 December 6, 2023 • 4 min read
In response to this challenge, the NFL's Detroit Lions have adopted a proactive strategy, introducing an extra channel for their local NFL broadcast. The objective is to broaden advertising opportunities, leverage direct-to-consumer distribution, and establish stronger connections with local fans, with the ultimate goal of increasing preseason viewership.
December 6, 2023 • 4 min read
It's been over a decade since the most recent entry in the wildly popular "Grand Theft Auto" series came out in September 2013, meaning anticipation for "GTA 6" has been building for years. Rockstar titled yesterday's trailer as "Trailer 1," making it clear that the company is poised to launch a massive marketing campaign in the lead-up to the game's 2025 release.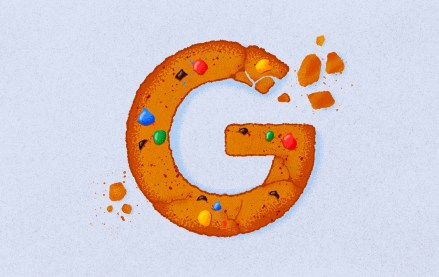 December 6, 2023 • 4 min read
A healthcare client that decided to scrap all conversion tags and cookies within weeks provides a case study for what will likely be a common experience in a year's time.