When Brian McPartland started interning at IPG Mediabrands' mobile agency Ansible this summer, he wasn't hidden away in some corner of the office with the rest of the interns. Instead, he sat in a different seat everyday and regularly rubbed shoulders with the agency's managing director, Mark Power — ultimately landing a full-time gig.
"I saw him working very diligently and noticed the impact he had on his team," said Power. "Could I have seen that without hot-desking? Maybe. But I may have needed convincing since I wouldn't have interacted with him myself. This way, I was sold."
Ad agencies have widely embraced open-floor plans as a hallmark of modern corporate life in in recent years. Hot-desking, where employees jump from desk to desk and have no designated permanent seating, is a natural extension for many, including IPG Mediabrands, JWT and Mother. Mother makes employees switch desks every three months, while at IPG Mediabrands and JWT, employees must find new desks everyday and store their belongings away in lockers.
"We started around one table and have always had an open environment, but it also allows us to increase collaboration and maximize our floor plan" said co-founder Paul Malmstrom. "So it's both symbolic and efficient."
At JWT, the switch was predicated on the belief that an open-floor plan with unassigned seating will create higher levels of interactivity, collaboration and creativity, said planning director Jessica Strode. Those goals, according to her, have largely been achieved over the past six months since it was implemented.
"There is definitely a higher comfort level in sparking discussions with whoever is around you," she said. "The rate of impromptu brainstorming and debating has definitely increased, and a sense of flexibility has been more than welcome."
For some, like San Diego-based eReach, hot-desking is above all an economical solution. Studies have determined that on any given day, there is a percentage of staffers that don't require desks. So when the agency switched to a remote working plan for over 50 percent of its 60 plus employees and moved into a smaller space three years ago, it made sense to employ the approach.
"Hot-desking naturally lends itself to our business," said eReach CEO Myles Vives. "But it could become unwieldy and loud for an office with more people."
Hot-desking is not a new concept. Companies like Deloitte and Microsoft have already experimented with it, and in advertising, Wired has previously documented how TBWA/Chiat/Day's former boss Jay Chiat got rid of desks and cubicles and let employees work from anywhere back in the '90s. But the trend has been on the rise. In 2015, 58 percent of companies said they had increased the number of people working in "unassigned" or "collective use" spaces, according to the International Facility Management Association, a trade organization.
For those who've been hesitant to take a leap of faith, similar concepts such as "hoteling," where offices designate certain areas that employees can call ahead of time and reserve for a day, have been a good middle ground. Jellyfish, for example, has offices across the U.K. and the U.S. and an official booking system in its London and Brighton offices, as those are the most frequented by employees from other locations.
"We're a very team-focused structure and think that it works well for us," Jellyfish's operations director, Jennifer Thorpe, said. "But it makes sense for some teams like business development, and that's why we have a few designated hot-desks up for grabs."
Still, hot-desking isn't for everyone. Forcing employees to be digital nomads, unbound by the shackles of their desks, is not always realistic. It can lead to confusion and varying — even declining — levels of productivity. Finding someone can turn into a treasure-hunt, and a study has shown that it makes some people less sociable and more irritable. Plus, schlepping your stuff from desk to desk is quite a disruptive task, day in and day out.
According to Strode, the flowers she was sent at JWT a week ago ended up in a storage closet. But according to another anonymous JWT employee, the main complaint broadly is the agency's "clean desk" policy. "Having to keep your belongings in a locker, and not being able to keep anything on your desks (not even scissors or tape) is an unsettling feeling," this employee said. "It also takes time out of your day to settle in each morning, and go back and forth from your locker."
For those reasons, and others, both Red Peak Branding and Austin-based Drumroll toyed with the idea, but decided against it.
"While we want a dynamic atmosphere, we also believe that people need personal space to feel really connected to a company and environment," said Red Peak's CEO Susan Cantor. "Hot-desking doesn't allow people to put down roots — and we want our employees to feel bonded and connected, particularly in a world that is constantly in a state of disruption and transformation."
Drumroll, on the other hand, wanted more balance.
"We try to balance mobility with having personal space, so we've got communal work spaces in addition to several open desks throughout the office," said Tim Chow, senior account director at Drumroll. "Whether someone is more productive away from larger groups, or prefer to sit in a seat closer to everyone for inspiration, it's important to have options."
https://digiday.com/?p=211473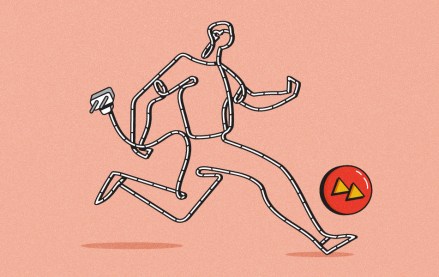 September 22, 2023 • 4 min read
Women's sports are having a moment. Brands, media companies and agencies are looking to get in on the action.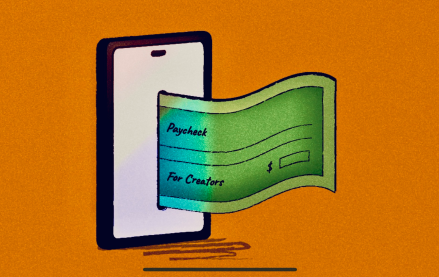 September 22, 2023 • 6 min read
The Hollywood strikes were supposed to be a game changer for many of them, but the situation hasn't quite lived up to the hype.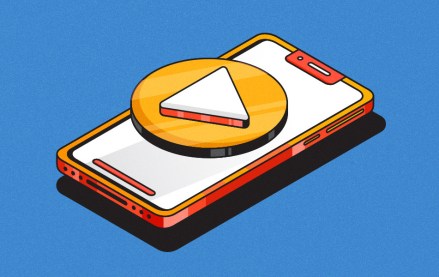 September 22, 2023 • 5 min read
Given the rise of short-form video, agencies that focus on the format, rather than specific platform expertise, will reap the rewards.