Activist athletes pose an 'unprecedented' threat to sponsor brands
February 13, 2017 • 5 min read
On Friday, Dwayne Johnson became the latest Under Armour athlete who distanced himself from CEO Kevin Plank and his pro-Trump comments, joining Misty Copeland and Stephen Curry who have already done the same.
Plank, Johnson wrote in a statement, inadvertently created "a situation where the personal political opinions of UA's partners and its employees were overshadowed by the comments of its CEO. A good company is not solely defined by its CEO. A good company is not defined by the athlete or celebrity who partners with them."
While Johnson said he plans to stick with the company, Curry has been more outspoken, saying no amount of money could force him to stay with a brand that isn't in line with his values.
For athletes, it's an unprecedented situation. The breakdown of sponsor-athlete relationships is not a new thing. The difference is, it's usually the sponsor dropping a badly behaving athlete. After golfer Tiger Woods got into a car accident and admitted to an affair, Gatorade, AT&T, Accenture and Gillette all dropped him. The USPS famously sued cyclist Lance Armstrong for fraud after he was caught in a doping incident.
"The irony of this conversation is that if we were having it five years ago it was because the athlete did something bad," said Scott Davis, chief growth officer at advertising and branding agency Prophet. (Even when Nike went through a sweatshop scandal back in 2012, athletes didn't drop the brand.)
For decades, the power to break an endorsement contract has laid squarely with the brand, said Dominic Romano, the founder of Romano Law and a sports and entertainment lawyer. For athletes that have a short window of fame, endorsements are an important bottom line. "Contracts have a morality clause that work in the company's favor to unlink from supposed 'immoral' behavior," said Romano. "What you rarely see is the reverse: The company bringing the athlete's reputation to potential disrepute."
Romano said that in the future, there may be new contracts between negotiators where there is more bilateralism: People can get out on either side. "This is really unprecedented," he said.
This brand is your brand
The issue came to a head on Tuesday, when Under Armour's Plank said Trump's presidency is a "real asset" for the country on CNBC. In an interview Wednesday with the San Jose Mercury News, Stephen Curry, who is sponsored by Under Armour, said Plank was right — if you remove the "et" from asset.
On Thursday, ballerina Misty Copeland, the face of Under Armour's "I will what I want" campaign, also said she disagreed with Plank, and said she spoke with him. In an Instagram post, she wrote. "I strongly disagree with Kevin Plank's recent comments in support of Trump as recently reported. The one topic I've never backed away from speaking openly about is the importance of diversity and inclusion. It is imperative to me that my partners and sponsors share this belief."
For big-time athletes, these situations present a new kind of problem. Athletes are themselves their own brands, and those brands are also often in need protection. "Their brand is what draws the product's brand," said Matthew Quint, the director of Columbia Business School's Center on Global Leadership.
Curry is the current king of the NBA endorsement hill, with one estimate saying he could be worth almost $14 billion to the company. As a brand himself, he also will look to move away from anyone that tarnishes his reputation.
Copeland is a megabrand too. The first black female principal dancer at the American Ballet Theater has a line of endorsements and her own dancewear line, plus a best-selling memoir.
There are other, activist athletes out there who know the benefit of keeping their own brand intact: Last year, NFL quarterback Colin Kaepernick decided not to stand for the national anthem in support of the Black Lives Matter movement, and said he would continue to take a knee even if they took his endorsements away. They didn't, and his own brand soared, with sales of his jersey going from 120th on the NFL list to No. 1. Similarly, there are players for the New England Patriots who have declined to go to the White House in resistance of the Trump administration after their Super Bowl win.
No room for neutrality
But none have come close to the Under Armour situation, which athletes feel poses a genuine risk to their brands. "The thing is, is once the athlete and the brand have created a contract, they've associated the two brands with each other," said Quint. "And we have a nationwide ethos on the future of our country and everyone is going to be asking 'why are you still with this company?'."
And as Warriors coach and outspoken Trump critic Steve Kerr told Bill Simmons on his podcast this week, the league — and the sports world — understands the new power the players have when it comes to taking a stand on politics.
For Under Armour, Curry and Copeland's pushback poses a new problem. Curry is one of the biggest names in the Under Armour endorsement stable — the Steph Curry collection is consistently one of the company's best sellers. Perhaps in deference of this, Under Armour released a statement emphasizing that Plank's comments were about Trump business decisions, not social viewpoints.
"This absolutely puts pressure on Under Armour," said Susan Cantor, CEO of branding firm Red Peak. "There was a time the highest profile athletes didn't engage in politics. But the environment is so polarized that athletes have to take a stand. Activism is in vogue."
And for Under Armour there is plenty it could stand to be worried about. According to data crunched by Affinio, an audience visualization firm, among 20,000 people engaged in the topic on Twitter, there are people including "hardcore Warriors fans," and sports and hip-hop fans — all in Under Armour's demographic.
Among the online community who are outspoken on anti-Trump matters, there are plenty of people that Affinio says have high "affinity" to Under Armour, including climate change advocates and pop culture fans. 
"The one thing you know is there is very little room to be neutral for brands, both athletes and companies," said Cantor. "Neutrality died on November 8, 2016."
Image by Keith Allison from Hanover, MD, USA – Stephen Curry, CC BY-SA 2.0, Link
https://digiday.com/?p=221854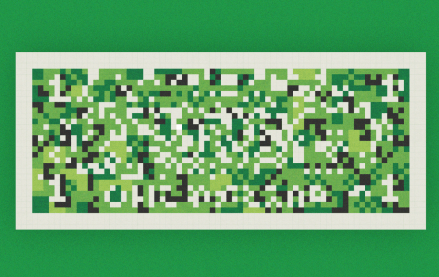 September 21, 2023 • 3 min read
Ducati has legitimate reasons to investigate Web3 tech as a marketing tool. Building a community of Ducati enthusiasts, or "Ducatisti," has been a core element of the brand's marketing for decades.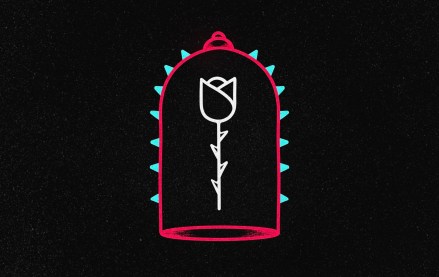 September 21, 2023 • 5 min read
In this edition of the weekly Digiday+ Research Briefing, we share focal points from Digiday's recently released reports on agency and brand confidence in TikTok, and on how publishers are making Instagram work for them.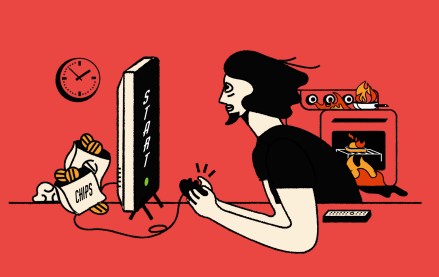 September 21, 2023 • 4 min read
While this is the first gaming related livestream Fandom has done with Instagram, it's part of a bigger push to celebrate and embrace the vast gaming community among the Gen Z demographic thriving on Instagram's platform.