'A V-shaped recovery': Slow recovery ahead for mobile marketers post-Apple tracking crackdown
March 30, 2021 • 6 min read
•
•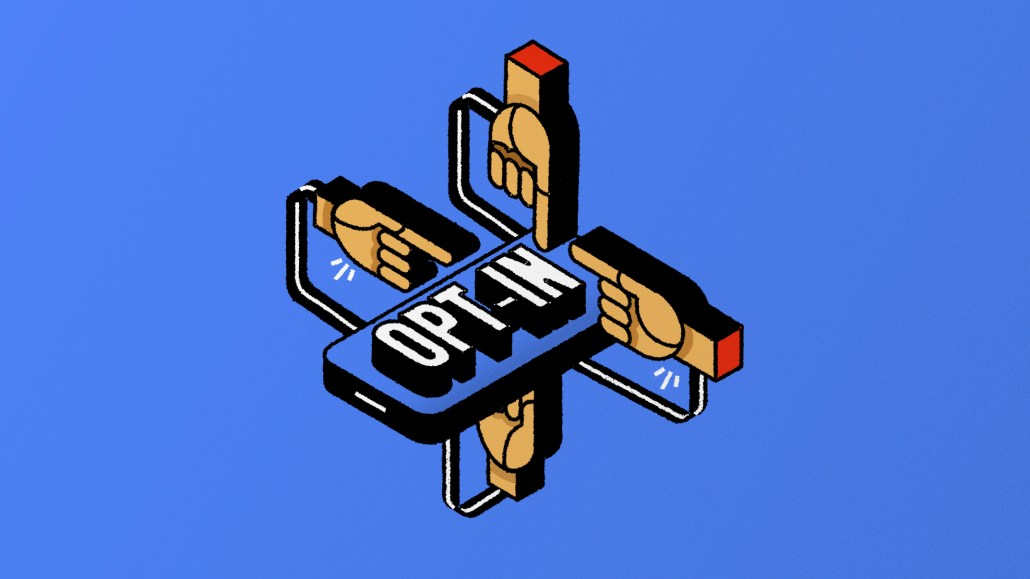 Ivy Liu
The real impact on media spending from Apple's imminent tracking crackdown isn't yet clear, but the actual amount is likely to be severe — at least in the short-term.
When it comes to forecasting how long it will take spending to recover there are two underlying assumptions: first, that mobile marketers will still need to acquire customers to grow — regardless of the situation; second, that the pandemic has strengthened the perception of mobile gaming as a mainstream media channel for brand advertising.
Given these two parallel views, marketers believe spending will recover from the knock of Apple's App Tracking Transparency (ATT) plan, but the trajectory will be U-shaped, not V-shaped — a dip to start, followed by a slow but steady recovery over four to six months.
"Once the ATT update arrives, there will be a drop in media efficiency for performance marketers who have fewer Identifier for Advertisers (IDFA) they're able to use," said Jean-Sebastien Laverge, svp of growth at mobile game publisher Tilting Point. "Then it's going to slowly grow again as those marketers learn to walk in this new environment."
The initial impact will be sharp — ad rates for impressions without the mobile identifier will slide anywhere between 35% (the optimist's view) and 50% (the pragmatist's view) once it becomes harder to track the people on Apple mobile devices.
That is to say, marketers won't value those in-app impressions much; they'll be cheaper, identifier-less traffic that is unqualified and doesn't monetize. In fact, Smart Ad Server expects eCPms to drop between 30 to 40% for impressions without the IDFA. InMobi isn't as optimistic with its own forecast.
"We expect eCPMs to deflate by 35% on non-IDFA supply," said Sergio Serra, head of product management at InMobi. "While we must acknowledge a monetization deceleration for iOS pubs is likely to extend over the next few months, we are also positive a higher number of delivered impressions will generate similar absolute revenue overtime. Such an assumption particularly holds true for performance buyers."
Only those marketers who see the decline in performance on those impressions as less significant than the decline in media cost will be able to act opportunistically and increase spend once ATT arrives.
Most performance marketers, however, won't be opportunistic, especially if their marketing goals are solely focused on app downloads. Not when they're reliant on view-based digital attribution methodologies that are being upended by the latest change.
Instead, those marketers plan to slow spending on ads on Apple devices and even take it places where there's better measurability (like Android devices) before gradually ramping it back up once they've figured out how to refine those impressions with contextual data and other non-identifier related signals.
Even those impressions with the IDFA identifier are likely to be out of reach for many marketers; they'll be too expensive because they're one of the few impressions that can still be precisely targeted. While it's hard to forecast the size of this inflation, the cost of those impressions could rise by 50%, according to ad tech vendor InMobi. Still, there's a chance that marketers won't have to pay this much to reach the narrow band of people who are expected to agree to be tracked. Indeed, Smart AdServer's doesn't anticipate the prices for these impressions rising beyond 30%.
"Companies whose growth is dependent on having a continuous stream of new users engaged with their product are strongly incentivized to achieve a similar scale within a very short time span to avoid a material impact on their business," said Offer Yehudai, president of mobile ad tech vendor Fyber. "Certain segments of advertisers, typically those with lower lifetime values, are expected to at least attempt to return to normal spend levels more quickly — potentially speeding up the recovery."
How quickly that recovery occurs depends on several factors. The main one is the readiness of the ad tech marketers use to buy in-app advertising. Companies that made the early adjustments are more likely to convince marketers they can still reach the right people without IDFA. Indeed, demand for Limit Ad Tracking traffic — those users who have opted out of targeted advertising — has been on the rise for some time as marketers are using it to see how mobile ads perform on the back of non-personalized traffic.
In fact, eCPMs for LAT traffic doubled between Apple's announcement in June 2020 to January 2021, according to Fyber. This increase is driven by the gradual expansion of buyers actively buying LAT impressions, driven by the increased competition for this inventory. This would suggest IDFA-less traffic can be of some value to marketers, especially if they use contextual targeting for brand awareness goals. For example, the mobile demand-side platform Appreciate used Fyber's contextual targeting tools to buy traffic without the IDFA inventory in the final quarter of 2020 and saw 25% lower cost per impression and a 30% rise in return on ad spend.
"This opens the door for more brand advertising to come into the mobile gaming space, which has historically been dominated by CPI campaigns," said Stephen Upstone, CEO at ad tech vendor LoopMe. "This will drive iOS CPMs to drop for CPI advertisers as spend drops creating an opportunity for brands."
But there's only so much companies, like Fyber, can do to encourage marketers to funnel money quickly back into Apple devices once the crackdown on tracking starts. A lot will depend on how measurement solutions adapt to Apple's changes, from the likes of Facebook and Google or elsewhere. If it isn't easily measurable, then it's difficult to see performance marketers shifting budget to that inventory.
"To me, the big question will be, 'who can best close the measurement loop and circumvent the limitations of Apple's protocols the fastest?,'" said Bryan Karas, CEO of performance marketing agency Playbook Media. "Google and Facebook will have a huge leg up if they can get fast adoption of their conversion APIs, where I believe Facebook is leading the charge. However, Google is better equipped to steal share from DSPs so they may benefit the most in the long run."
The mobile marketers who adapt the quickest, by building a good SKAdNetwork conversion strategy, using privacy-centric attribution, and or smart web-to-app campaigns will find the environment to be much less crowded.
"This new reality, while challenging, may also present opportunities for advertisers that are able to adapt quickly, resulting in them actually increasing their budgets," said Barak Witowski, vp of core product at mobile measurement firm AppsFlyer. "Why? Because marketing is a game of supply and demand. Let's take for example the hyper-casual game industry. Today, all gaming companies are fighting for the same audience: high spenders. The demand is high, so the CPIs to bring in these users is also high."
https://digiday.com/?p=408197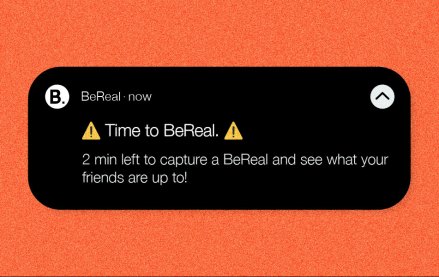 October 4, 2023 • 4 min read
•
•
BeReal launches its first global campaign, hoping to drum up buzz with users. Now, marketers are reconsidering the app.
October 4, 2023 • 7 min read
•
•
There are still those who believe that AR has a place in the marketing funnel, however big or small right now.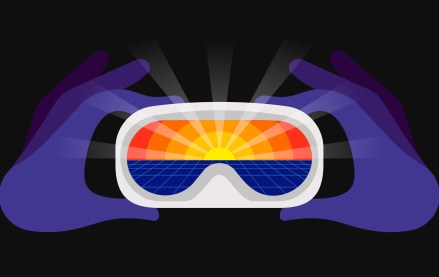 October 4, 2023 • 3 min read
•
•
With Pokémon Go revenues falling year-over-year, Niantic, its developer, is looking beyond its popular augmented reality game to generate profits.