'A perfect fit for us': How a DTC wedding ring brand is testing shopping on TikTok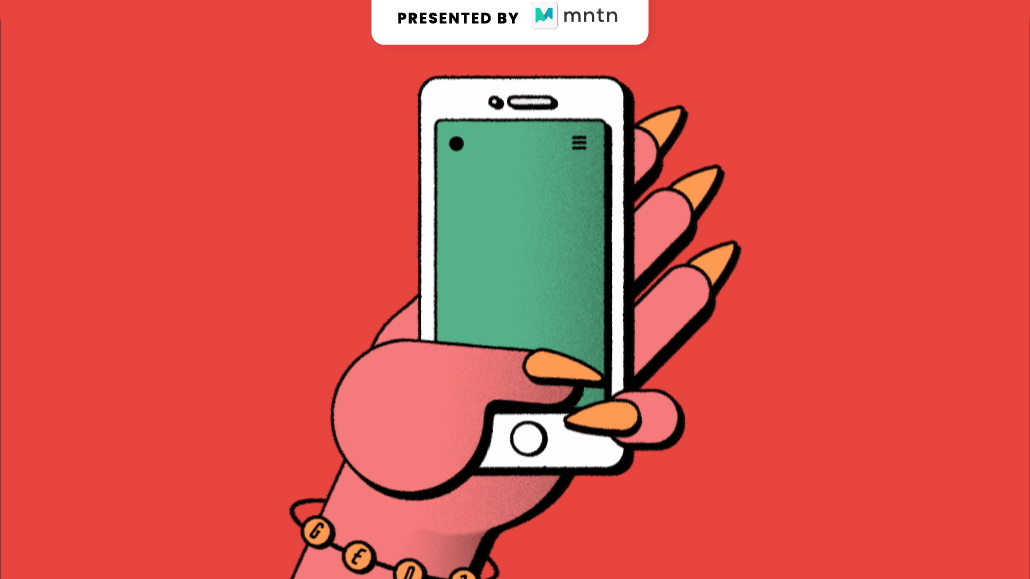 Manly Bands, a direct-to-consumer ring company, is placing its bets on social commerce to become the future of online shopping. Earlier this year, the five-year-old company based out of Utah became a beta tester for TikTok Shopping in partnership with Shopify, which allows merchants with a business account to add a shopping tab to their profiles and create a mini storefront that takes shoppers to the store site to checkout.
It's a move not only to leverage TikTok in diversifying the brand's media mix, but to also capture a bigger share of the short-form video app's reported 1 billion member audience, according to Manly Bands chief marketing officer Stephanie Bregman. At present, the DTC brand leverages mostly organic content posting, layering in paid ads and shoppable posts to its nearly 1,700 followers.
"We want to remove any kind of friction points that we can through the buying process," Bregman said. "By allowing our customers to see what we're featuring, it makes it much easier for them to find what they're looking for."
The DTC brand has similar social commerce efforts on Instagram, but TikTok's viral nature allows brands to grow their audience faster, she said.
It's unclear what the impact of the shoppable TikTok posts has been, as Bregman declined to offer details regarding sales. However, she noted, CPMs on TikTok were just under half of what they cost on Facebook, making TikTok a viable advertising option. "What that tells us is that we can get cheap traffic — [it's] a lot less expensive on TikTok right now," she said.
Back in 2019, Digiday previously reported that Manly Bands was spending big on Facebook and Instagram advertising, moving away from display advertising to focus on video ads.
At TikTok World in September, the social media platform rolled out a host of new shoppable solutions, including the aforementioned shopping tab, product links, live shopping and more. According to a blog post from TikTok, it will launch TikTok shopping API, where businesses can integrate the products directly into the app and eventually include those products in their organic content.
It seems that the social commerce arms race is heating up. TikTok, Snapchat, Facebook and Instagram have all rolled out e-commerce capabilities. And if brands want to reap any of the benefits, they'll need to get in while the water's warm, says Brandon Biancalani, manager of paid advertising at social marketing agency Modifly.
"That's a big opportunity right now, especially when a lot of brands are in the space," Biancalani said, adding that brands should "pioneer that and build a bigger funnel before other brands start competing and CPMs rise."
While still not on par with that of China, social commerce in the U.S. is taking off. According to eMarketer, social commerce has already surpassed $30 billion thanks to the uptick in online shopping and social media consumption brought on by the pandemic.
However, Biancalani said, TikTok audiences are notorious for being advertising adverse, using the app for "edu-tainment" as opposed to in-app purchases, meaning brands will need to tread lightly, embed themselves in TikTok culture and avoid pushing products.
"If they do it right, it could be an opportunity and they could push their way into a new wave of marketing on TikTok," he said. "But the emphasis is on doing it right."
Looking ahead, Bregman said Manly Bands will continue to invest in social media advertising, estimating a 30% increase in social spend next year while simultaneously further diversifying their media mix to include things like TikTok. (She did not provide further details.)
"We know that generations are shifting, [as are] the mediums that they're using to get their information and to look for products," she said. "With the kind of brand that we are, with our brand humor and our creative juices, [TikTok] was a perfect fit for us to put a lot of our energy towards that medium."