A downturn in media spend? It depends, automotive advertising is slowing, while CPG accelerates
June 28, 2022 • 4 min read
•
•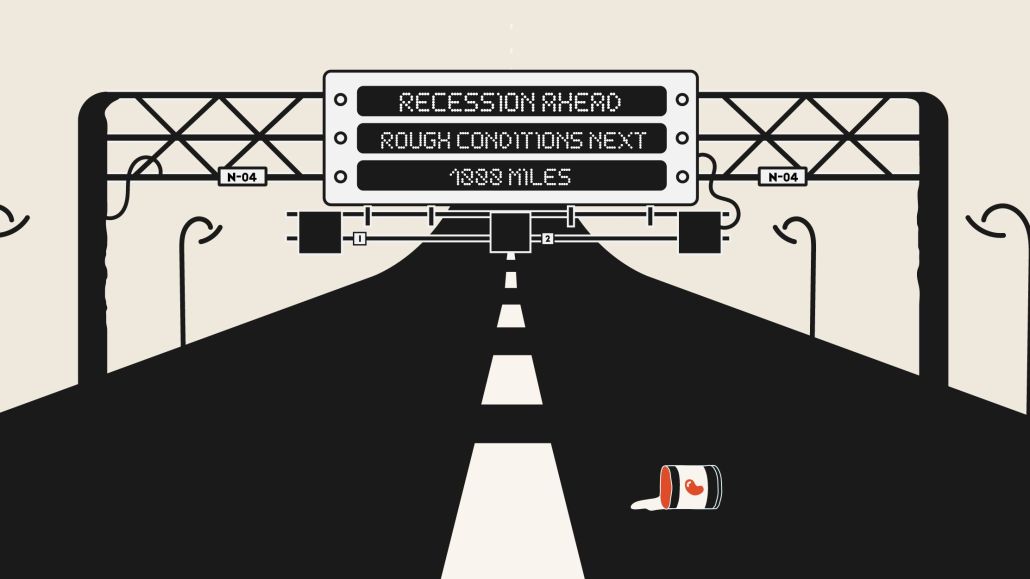 Ivy Liu
No one is truly immune to a downturn. But ultimately, some companies can operate outside the eye of an economic storm. Automotive as an advertising category isn't in that group. Otherwise, there would be more advertising.
SIGNS OF THE TIMES
Top 10 automotive advertisers' linear ad impression spend dropped February-May; Ford warned of coming cuts in ad spending; Local ads accounted for fewer TV impressions bought by U.S. automotive advertisers January-May.
In February, when inflation fears started to get louder, spending of the top 10 automotive advertisers on linear ad impressions in the U.S. saw a steep drop off compared to the previous month. Spending was down by nearly a fifth (16%), per data tracked by television insights and analytics firm Samba TV.
Since then, impressions bought in March, April and May have all been below 7 billion. For context, no month in 2021 saw impressions dip below this point. And automotive marketers thought they had it bad last year. Indeed, May saw an 8% drop in total impressions compared to the same month last year.
It's a precarious outlook for a sector struggling long before the threat of a looming recession. Ford has already warned of further cuts to its advertising, especially for new electric vehicles. It spent $3.1 billion on advertising last year, according to its annual report, compared to nothing for Tesla. The economy is forcing automotive marketers to revisit their marketing mix.
"Supply chain issues and increasing interest rates have dampened auto sales in the U.S., which has had a direct impact driving an overall decrease in automotive ad spend compared to this time one year ago," said Dallas Lawrence, svp of video analytics firm Samba TV.
Supply chain issues and increasing interest rates have dampened auto sales in the U.S., which has had a direct impact driving an overall decrease in automotive ad spend compared to this time one year ago.
There are no simple answers here. Even as supply chain snafus improve, weakening demand due to record inflation and a creaking global economy are clouding sales forecasts. To make up for those lost sales, car makers have raised prices and shifted production to expensive models to eke out profit margins. The strategy has its limits as consumers wrestle more broadly with inflation.
To balance all this, automotive manufacturers are trying to exercise more control over the amount of dollars committed to advertising. This might result in a downturn in media spending, but it also means being strategic in investments, whether that's prioritizing next year's models, putting a spotlight on electric variants or even the type of TV advertising that's going to deliver the most reach — national advertising. Local advertising could take a hit as a result. After all, few automotive advertisers are going to pull back on marketing essentials right now.
In May, local advertising accounted for 20.3% of the total TV impressions bought in the U.S. by automotive advertisers, according to iSpot.TV data. A year ago it was 23%. It's been this way since January. Local advertising has accounted for 3 to 6% less on a monthly basis compared to the same period a year ago.
"Overall, automotive marketing is dependent on four factors: maintaining the current brand, launching new models, driving conversion at a local level, and building the digital experience," said Greg Paull, principal at independent search consultancy R3. "We see evidence of this in continued spending on sporting events. In May, four of the top 20 NBA advertisers were automakers. Ford might be pulling back on advertising EVs, but they're investing in dealership experiences."
So, is the economic slowdown forcing advertisers to tighten purse strings? It depends on who you ask. Sure, the conventional wisdom is to do more, not less, advertising throughout a downturn in the belief that the companies that do come out of it are stronger, but the market is a very weird place now. Stuff costs a lot more, of course, but people keep buying. CEOs warn of a recession, but nearly every measure, from employment to GDP (in the U.S. at least) shows a booming economy.
Conditions like this are like catnip to CPG marketers. Total impressions across the top 10 CPG advertisers were 6% higher in May 2022 as compared with May 2021, according to Samba TV. In fact, CPG impressions have been largely on par with 2021 rates and in some months higher.
"The cost-of-living crisis and increased supply chain costs (in particular the price of oil) have led to higher production costs, less consumer spend and decreased confidence, and are perhaps also an indicator (or used to be) of lower ad spend," said Nick Swimer, former head of legal at U.K. broadcaster Channel 4, and now partner at international law firm Reed Smith. "The other issue is obviously inflation and the extent to which inflation mitigation mechanics will work. Advertisers will seek to push that liability to their agencies — however, agencies will remind advertisers that they are there really to help strategize, plan and execute but not to underwrite the cost of advertising."
https://digiday.com/?p=453009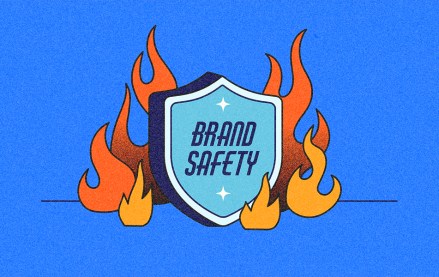 November 28, 2023 • 6 min read
"Major brands' search ads can appear on piracy, pornographic and sanctioned websites," research claims.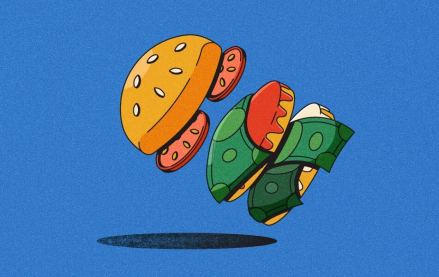 November 28, 2023 • 6 min read
As more influencers look to get into food content creation, brand opportunities are following.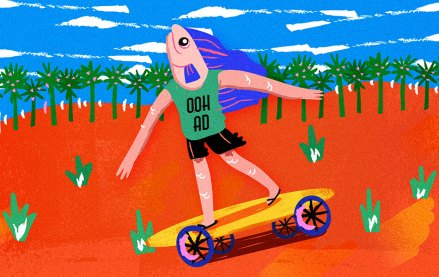 November 28, 2023 • 7 min read
As major marketers like Maybelline experiment with faux OOH, more marketers are open to the idea.