With 8.6 million followers, Nike's Jordan Brand is a slam dunk on Instagram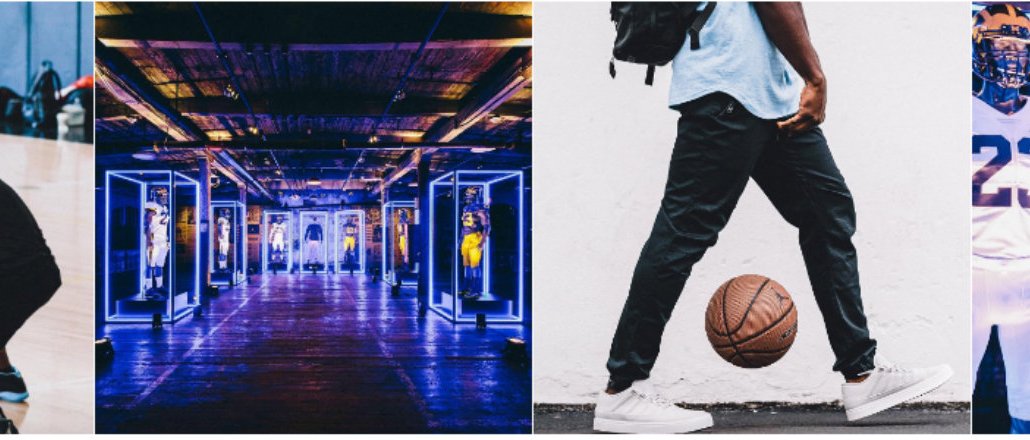 Last week, the Michigan Wolverines became the first college football team to be outfitted by Nike's Jordan Brand. The decision to unveil the new uniforms last Tuesday coincided with the launch of Instagram Stories, a feature that lets users post photos and videos that disappear 24 hours later — just like Snapchat.
Sensing an opportunity to use a platform where the brand is already popular, Jordan Brand posted a minute-long Instagram Story filled with 16 photos and videos unveiling the new uniforms. Within the first three hours, the Instagram Story had more than 200,000 views. Twenty-four hours later, the story had accumulated 800,000 views.
"The decision was made the day-of, when it was clear [Instagram Stories] was rolling out wide," said Dan Harbison, global digital director for Jordan Brand. "When we looked at how we were planning our stories, this fit well with our existing approach for the day."
Stories is the latest tool Jordan Brand has in its arsenal for Instagram, which has become of the "main focal points" in the brand's overall social media strategy. Using the @jumpman23 handle, the brand has more than 8.6 million followers on Instagram, making it the brand's biggest social platform. Jordan Brand also bests every individual NBA team as well as most players on Instagram. (For context, the NBA's Instagram account has 17.6 million followers, while some top players like LeBron James and Stephen Curry have even more.)
It shouldn't come as much of a surprise, as basketball is the second-most popular sport on Instagram with 34 million followers, according to Instagram. It's a big reason why Instagram itself is putting on a full-court press into getting more sports content, and why the NBA's media partners like ESPN and Turner have been devoting more resources to the platform.
"The NBA has embraced the internet in a way that few other sports leagues have," said Jason Stein, CEO of Laundry Service & Cycle, which works with Jordan Brand on social content and strategy. "The players have a huge presence themselves on the platform and have become media entities in their own ways."
Jordan Brand, while not as prolific as the NBA, its media partners or players in terms of posting photos and videos to Instagram, has looked to seize fan interest in basketball content on the platform. While shoes and other apparel are a major area of focus, it will post photos and videos of its athletes — whether they're posing for a team photo or just shooting some hoops. It'll often get creative as well by posting content such as this stop-motion animation of a travel bag getting packed with Jordan Brand apparel. Instagram videos posted by Jordan Brand averaged 272,000 views as of June, according to Tubular Labs.
"Creating compelling videos and photos that are authentic to the community is always our aim," said Harbison. As Jordan Brand continues to expand into more sports, that approach will remain the same.
As for Instagram Stories, while the hype is strong, Jordan Brand believes the feature has longevity.
"We want to make sure we're always providing value for the community and not just having a presence just to have presence," said Harbison. "[Instagram Stories] is great for our live events and product unveils, but again it is always about our consumer and being able to bring our stories to them on their terms."
https://digiday.com/?p=192089