Brands stateside have been able to broadcast in real time for little over a month now. But this week, Instagram announced that it will roll out Live broadcasts in several other countries, including the U.K.
It's an alluring proposition to those already hooked on Instagram's ephemeral Stories, which now take pride of place in the feed. We took a look at who's most likely to get involved and how they are already using the Stories platform.
Missguided
The U.K. fashion brand put out a sassy tweet demanding a chronological timeline after Instagram announced its Stories feature last August. However, it has since become a regular on the channel, creating a daily edition of highly polished product images.
While most brands use Instagram Stories for the rough-around-the-edges content, Missguided creates animations that echo youth-led publishers on Snapchat Discover, such as Refinery29 and MTV — like these candy-hued collages about style icons like model Iris Law.
The brand also showcases a selection of items that are available to buy. Using Instagram's newly added link feature, users can swipe up to view these products on the Missguided site. In essence, it is a clickable shop window.
"Without a face or personality, brands are not suited to the raw and real-time aspect of Instagram Stories," explained Patrick Brown, who heads up the Love Food Instagram channel (over 6 million followers). However, the shifting focus to Live will mean brands will be forced to start becoming more personable and less buttoned-up with their content creation, he added.
Selfridges
The U.K. department store lets smaller brands post directly to their Instagram Stories. A recent Story, for example, showed the Study NY team in the studio with their eco-conscious fabrics and visited an exhibition at the city's fabric expo, Premiere Vision.
This format is an easy way to give a brand a global feel — we're everywhere! — while banking on the cool factor of up-and-coming brands.
"The reason why a takeover works so well is that you are showing what the consumers look like," said Neil Waller at Whalar, an agency that connects brands with influencers. "They think, 'Maybe this brand would be suitable for me.'"
But it's a two-way street. "Just creating great content isn't enough anymore," said Patrick Brown. "Distribution is key. Influencers' own personal Instagram Stories provide a bigger opportunity for brands than [offering takeovers of] their own channel."
Sophia Webster
U.K. shoe brand Sophia Webster uses Instagram Stories in a similar way to Snapchat, offering fans a behind-the-scenes glimpse at the designer's HQ in London.
Days of the week are themed, with Tuesdays showing product favorites in a fun way — sitting on a spinning record player, for example. Wednesdays are dedicated to meeting the team, aka the "bootiful girls." But there is subtle product placement in these shots too. Each team member gets a portrait, as does their choice of (Sophia Webster) shoes.
"It's a jab, jab, right-hook approach," said Cathal Berragan, creative director at Social Chain USA. "You'll put in regular content, then suddenly swipe up to buy."
Boohoo
Clothing brand Boohoo is known for its competitions and stunts. On Instagram Stories, the brand has run games including "Boo or Boohoo" where Scott Thomas and Kady Mcdermott (former contestants on the ITV series Love Island) set up people on the streets of Manchester on dates. The pair also took part in a photoshoot in Boohoo clothing.
Influencers are commonly tapped by brands to present a friendlier face (or even just a face to begin with). "Social Media at its core is inherently about connecting people, not brands," said Brown. "For instance, if you go on your own Instagram Stories now, the first accounts that come up are the people you follow — not the brands."
Public Desire
Other brands, like Public Desire, still see Instagram Stories as a vessel for their Snapchat content.
Last August, Nike claimed it reached 800,000 views over 24 hours for its first Instagram Stories video, compared to a high of just 66,000 for a Snapchat video. However, many brands still favor the latter as a medium for ephemeral content. Others simply duplicate their Snapchat content on Instagram stories. Instagram Live will see even more cross-pollination between channels. Expect a multi-camera setup on your next brand shoot.
"It's an area of experimentation," said Waller. "The fun of it is that there isn't a set formula."
https://digiday.com/?p=218111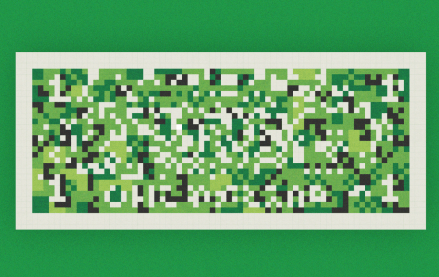 September 21, 2023 • 3 min read
Ducati has legitimate reasons to investigate Web3 tech as a marketing tool. Building a community of Ducati enthusiasts, or "Ducatisti," has been a core element of the brand's marketing for decades.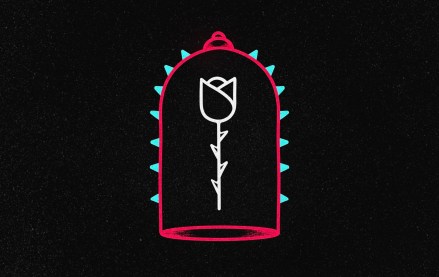 September 21, 2023 • 5 min read
In this edition of the weekly Digiday+ Research Briefing, we share focal points from Digiday's recently released reports on agency and brand confidence in TikTok, and on how publishers are making Instagram work for them.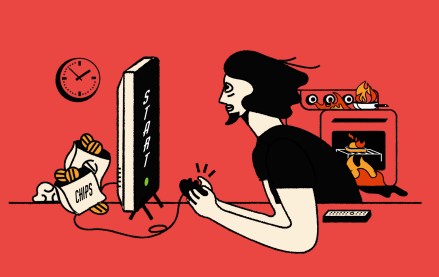 September 21, 2023 • 4 min read
While this is the first gaming related livestream Fandom has done with Instagram, it's part of a bigger push to celebrate and embrace the vast gaming community among the Gen Z demographic thriving on Instagram's platform.