According to the Association of National Advertisers, "programmatic" was the word of the year. It wouldn't be surprising if "native" demanded a recount.
Sure, any discussion of native advertising, which takes the look and feel of the placement's environment, will immediately bring out the "But it's nothing new!" crowd. Maybe, but the shift to native digital formats became a full-blown phenomenon in online publishing in 2014. Still, despite its seeming ubiquity, even those who run native ads disagree on how to label them, who should create them — and even how they're defined. That's not stopping anyone from embracing them, though, as they attempt to move beyond the sagging banner ad. Here, then, are five big trends in native advertising that emerged this year.
Native ads came to print.
Native ads have largely been an online phenomenon to date, because the Web offers more multimedia capabilities than print. A media outlet's print edition — especially at more venerated companies — has more often been treated with kid gloves anyway compared to the Web, where ads have been more intrusive. That divide crumbled in 2014. Not only did The New York Times produce increasingly elaborate native ads online throughout the year, last month it went a step further by extending the format to print for the first time. The eight-page ad, for Shell, appeared online first; the print component came wrapped around home-delivered copies. The Washington Post ran its first print native ad in October, also, as it happens, for Shell.
Not everyone is happy about this.
"Native advertising is proof we've lost our way," Todd Copilevitz is partner of digital strategy at JWT Atlanta, wrote in Digiday in August. "Journalism has surrendered," Daily Dish blogger and entrepreneur Andrew Sullivan told us in May. The biggest concern with native advertising is that it comes with an element of deception. At bottom, its critics argue, for a native ad to work, the reader has to be tricked into thinking an ad is actually a piece of editorial content.
Which fuels native's disclosure problem.
There is no industry standard when it comes to disclosing a piece of native content as an advertisement. According to a study done by David Franklyn, law professor at the University of San Francisco, readers tend to skip over labeling anyway. Respondents to his study "didn't remember seeing 'sponsored by' posts when asked to read a Web page and the majority (over 50 percent) also didn't know what the word 'sponsored' actually meant." That said, another study by content-marketing company Contently found that two-thirds of readers felt tricked when they clicked on sponsored content, and over half of readers said that they don't trust sponsored content at all — effectively disincentivizing publishers for being as clear as possible.
Enter direct response.
Even as disclosure can leave something to be desired, native advertising is also increasingly used by publishers as a way out of being held to the direct-response metrics that have long been associated with banner ads. An ad for The New York Times ran on Mashable in September complete with a direct come-on to new digital customers: a "subscribe" button prominently placed to the right of its branded article. "More and more, we are being asked to move the needle on sales directly," said Lauri Baker, vp, brand strategy and sales and head of branded content for the Huff Post.
So more journalists are being enlisted to write them.
There is still no industry-wide consensus of who should create the ads' content, or how they should be priced, measured and distributed. Half of publishers take full editorial control of creating sponsored content; 36 percent let advertisers contribute content on a case-by-case basis, according to research conducted by Polar earlier this year. Now, a small but growing number of outlets, including Hearst Magazines, Dennis Publishing, Mail Online, Rant and Say Media, use their editorial staff to write ad copy. "A lot of people keep it separate. That's missing the point," Dennis Interactive managing director Pete Wootton said at a Digiday Publishing Summit this summer. "The best people to write compelling content for the target audience the advertiser is trying to hit are the editors."
https://digiday.com/?p=99336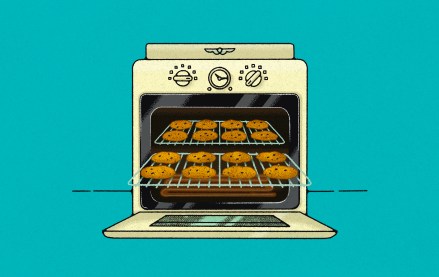 December 11, 2023 • 1 min read
Digiday Programmatic Marketing Summit attendees speak out on why they rate the overall industry's post-cookie readiness so low and what it'll take to raise it.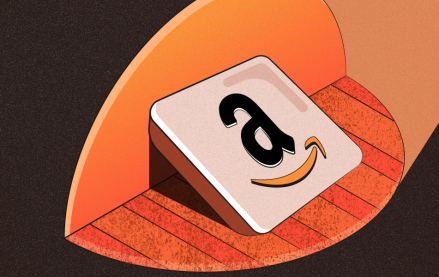 December 11, 2023 • 4 min read
Retail advertising is poised to have its moment, and brands and retailers are upping their marketing spend on Amazon and making the channel a more important part of their holiday plans this year.
December 8, 2023 • 3 min read
For Atlas Creative, expanding into Roblox is not solely a play to scale up. The company believes there are concrete benefits that will come with having a hand in multiple metaverse platforms.