5 offline retail disasters that triggered online outrage in 2015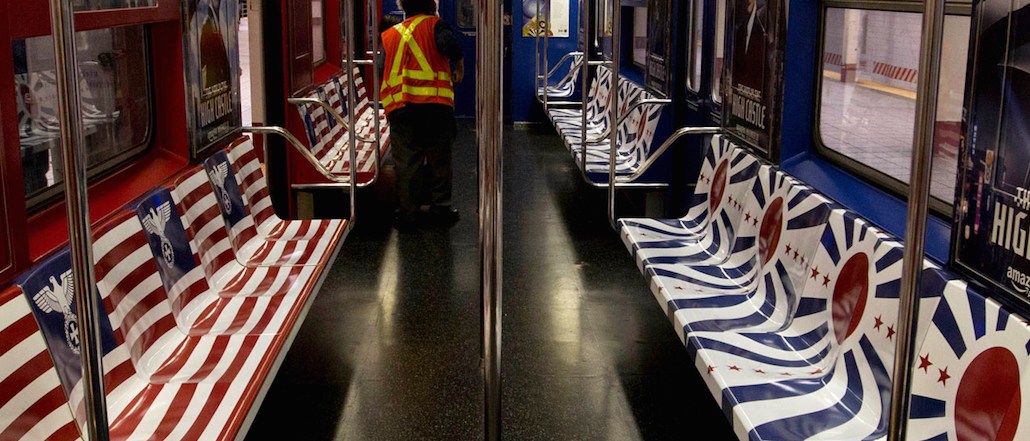 On social media, it's not just tone-deaf tweets that get brands in hot water. For retailers, offline mistakes — a poorly chosen T-shirt slogan, an off-base print ad — become full-blown PR crises when a customer blasts them on social media.
Here are five instances where retailers became the target of attack on Twitter due to offline missteps. Sometimes, a poorly paid social media manager shouldn't have to shoulder all the blame.
Bloomingdale's runs an ad for date rape
The department store is busy promoting its holiday gift guide on Twitter, Snapchat, Instagram and Pinterest, but it was an out-of-line print ad that got Bloomingdale's into a lot of online trouble this season. The festive catalog ad depicted a man eyeing a distracted woman, the text between them reading, "Spike your best friend's eggnog while they're not looking."
That's terrible advice, Bloomingdale's. The ad was interpreted as creepy at best and suggestive of date rape at worst, and Twitter responded.
This is a 2015 @Bloomingdales holiday ad.Printed to sell stuff.I didn't realise they sold rape at their stores. pic.twitter.com/x7csf6dZWT

— Hayley AngelDarlins (@9021ohmygod) November 28, 2015
Just seen this BAD Christmas ad from Bloomingdale's, don't they have editorial staff? https://t.co/b5Sd762JS5

— Peter Masters (@marketingm8) December 8, 2015
Date rape drugging is actually a terrible problem & bloomingdale's tries to make a joke out of it? I'm furious. pic.twitter.com/N7KxTUF80S

— Maria Sletté (@maria_helen13) November 18, 2015
Bloomingdale's released an official apology in response to the backlash: "In reflection of recent feedback, the copy we used in our recent catalog was inappropriate and in poor taste. Bloomingdale's sincerely apologizes for this error in judgment."
Poor taste, indeed.
Amazon wraps New York City subways with Nazi imagery
To promote its new show, "The Man in the High Castle," Amazon went a touch too far. The show is based on a parallel present in which Nazi Germany and the Japanese actually won World War II, and so, Amazon decided to run ads that played into that imaginary world. As a result, Nazi imagery and Imperial Japanese rising sun flags completely wrapped MTA cars occupied by unsettled commuters.
#Ads with Nazi-inspired imagery used on #NYC subway as #promotion for #Amazon https://t.co/KcVdUOZvqh pic.twitter.com/cx5WUeP6u6

— SEO USA (@iseousa) December 15, 2015
Amazon Kindly Decides to Spare NYC Commuters an Immersive, Nazi-Inspired Subway Experience https://t.co/zl9Boi1lsR

— Keva Prentise (@KevaPrentise) December 5, 2015
I know Amazon are trying to sell things but I'd quite appreciate a festive season without Nazi posters, actually.

— Festive Ardy (@ardyforshort) December 5, 2015
After realizing that portraying a world run by Axis forces might be more acceptable for TV than for unsuspecting subway riders, Amazon pulled the ads.
Target replaces Princess Leia with Luke Skywalker on a Star Wars T-shirt
These days, bags of fruit can come stamped with Star Wars imagery, but Princess Leia — basically the only woman in the Galaxy — can't get proper merchandise representation. Months after parents complained that the only available Leia toy on the market was an action figure depiction of her bound in shackles as "Slave Leia," Target went ahead and replaced her with Luke Skywalker on a T-shirt displaying a movie scene originally depicting Princess Leia with Darth Vader.
Aww man, Target has swapped out Leia for Luke in classic #starwars scene: https://t.co/h8YCdpylcb (via @TheMarySue) pic.twitter.com/mYfJ6SHjTm

— Patrick Wood (@Pat_Wood) October 15, 2015
The shirt, which was sold as a boy's shirt and read, "I brought the Dark Side, what did you bring?" along with the altered image of Darth Vader pointing at Luke Skywalker, was eventually pulled by Target in October after complaints flooded in.
@AskTarget You did not put Luke in Leia's place on a Star Wars scene on a "boys" t-shirt. That royally sucks! How sexist can you be,Target?

— KHub (@krishub) October 16, 2015
Get your sexism out of my Star Wars, @Target! https://t.co/GYpXH6i9Fk

— Michael Timpe (@Gigatoreador) October 16, 2015
In a statement to BuzzFeed, a Target spokesperson said, "The fans have spoken and we are going to remove that shirt from our assortment," adding that Target did not design the shirt.
Zara's former U.S. general counsel files a massive discrimination lawsuit
In the past, Zara has been blasted for selling a handbag printed with what looked like swastikas, a children's T-shirt that resembled the uniforms of concentration camps, and a necklace adorned with heads depicting black face. That's just the merchandise, though. The internal workings of the Spanish fast-fashion company appear to be riddled with discrimination issues.
Earlier this year, Zara's U.S. general counsel Ian Zack Miller filed a lawsuit seeking damages of up to $40 million due to the discrimination he faced during his time at Zara for being American, Jewish and gay. From 2008 to 2015, Miller accused Zara executives of sending him homophobic emails, saying anti-Semitic remarks to him, and favoring Spanish employees over him. When he sought legal counsel, he was fired.
Also brought to light in Miller's lawsuit: Zara executives' tendency for trading emails about the Obamas. Specifically in the complaint, Miller described "emails portraying Michelle Obama serving fried chicken and emails depicting Barack Obama in a Ku Klux Klan hood, with a Confederate flag, on a Cream of Wheat box, on an Aunt Jemima box and shining shoes."
Once again, Twitter did not take kindly to the news. Worse, following the shootings in Paris, a woman wearing a hijab was barred from entering a Zara store in France. Some users began tagging #BoycottZara
Hey ladies and gents don't support racism and stop shopping at Zara!!!! They're really mean and discriminate against Muslims!!!! Thanks!!!!

— Klara Schaibly (@klarashybleee) November 27, 2015
Disgusting islamophobic Racism by @ZARA denying a scarved women entry into one of their stores https://t.co/oglkALaPcd #ParisAttacks

— Ben Balkans (@BenBalkans) November 19, 2015
Boycott Zara store for the inscrutable racism. #BoycottZARA

— الحجاجي (@hajeji1985) November 19, 2015
Still, this outrage didn't stop Zara founder Amancio Ortega from surpassing Bill Gates as the richest person in the world for a shining moment in October.
Bud Light suggests beer drinkers remove 'no' from their vocabulary
As part of Bud Light's #UpForWhatever campaign, beer can copywriters sent a message that undoes all the hard work of "no means no" awareness.
The tagline read: "The perfect beer for removing 'no' from your vocabulary for the night."
The misguided slogan wants us to lose our inhibitions (while drinking responsibly, of course) but seems to forget that one of the most important situations where the word "no" is needed is when a woman is receiving unwanted sexual advances from a man (who may or may not have overindulged on the Anheuser-Busch beverage). The can did not come with a caveat.
Bud light, I'm letting you off easy, you already dug your grave. Can't wait for that rape victim to say they are "up for whatever"

— Daniel Shea (@dshea42) June 28, 2015
I opened up a can of Bud Light and it smelled just like shattered dreams and date rape.

— Justin Grundfast (@jgrundfast) June 5, 2015
@budlight Maybe you can apologise with a new anti-rape message on your beer labelling? Are you #UpForWhatever? pic.twitter.com/u486HWFzQo

— Justice Therapy (@Katealt) April 30, 2015
After much warranted backlash, Anheuser-Busch pulled the can from shelves.
https://digiday.com/?p=152148