How 5 brands including Hyatt and Grubhub are using Snapchat Spectacles
February 28, 2017 • 3 min read
•
•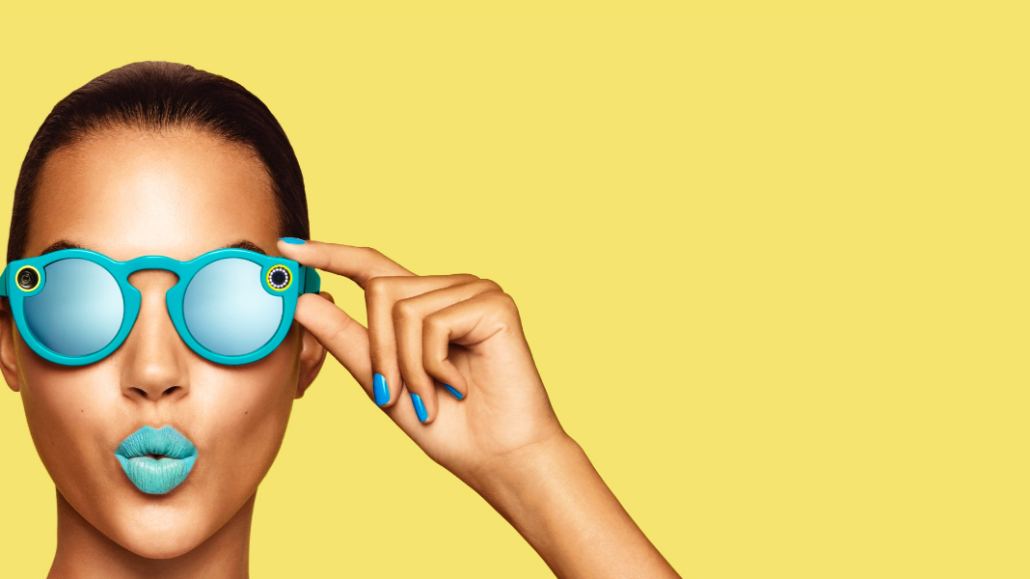 While it's never been clear that Snapchat Spectacles will succeed where Google Glass failed, brands are at least paying attention.
The sleek pair of round shades shoots 10-second videos from the point of view of the wearer, which can then be uploaded to Snapchat — and be viewed either horizontally or vertically. The videos themselves show up in a cool circular format when they are shared to other platforms, giving creatives a new element to play with.
"The goal so far with Spectacles has been to drive increased campaign awareness by leveraging and innovating a new content format," said Nick Sheingold, director of strategy at Laundry Service. "One Snapchat Spectacles story we did for a client led to a 10 percent increase in retention rate for that story compared to the usual benchmarks."
Here's a closer look at how brands are already using Spectacles:
Hyatt Hotels
Hyatt is set to debut a new loyalty program and brand identity tomorrow, and the attendant campaign is already underway. The hotel brand unveiled its spot "For a World of Understanding" during the Oscars on Sunday, showcasing travelers around the globe connecting with others. The brand wants to drive home a message about understanding the perspective of others, and so enlisted eight employees from its hotels around the world to wear Snapchat Spectacles to offer a perspective of the world "through their eyes." Their stories have been woven together, and the brand is sharing them on YouTube, Facebook, Twitter and Instagram and also putting some paid support behind it.
"It was not only a great way to express what we're about, but also to make our employees feel more a part of the journey," said Debbie Goetz, Hyatt's svp of corporate marketing. "It's powerful to see things from another person's perspective, and we could use Spectacles to do that literally."
L'Oréal Paris
L'Oréal Paris used Snapchat Spectacles to give viewers a unique perspective on the Golden Globes last month. The $130 devices were worn by its celebrity makeup artist Sir John as well as two other L'Oréal Paris brand ambassadors, who used them to stream behind-the-scenes content, from celebrities getting ready backstage to the walk down the red carpet. The 10-second videos — or "memories" — were streamed to the brand's Snapchat account.
"At L'Oréal Paris, we are always looking for new and innovative ways to engage our consumers," said Kristen Comings, vp of integrated consumer communications at L'Oréal Paris. "Snapchat serves as a proven tool to engage audiences."
Grubhub
As last year's Christmas holidays kicked into gear, Grubhub took to the streets of Chicago, using Snapchat Spectacles to take viewers on a tour of a day in the life of a delivery man. The idea behind the effort was to "show you how we deliver joy at Grubhub," according to the brand's blog. The behind-the-scenes peek included two regular deliveries, as well as a pitstop at Engine 18, where the brand delivered some doughnuts to firefighters. The delivery man then also went to Millennium Park, distributing warm coffee and sugar cookies to visitors there.
Sour Patch Kids
Sour Patch Kids was one of the first brands to try out Snapchat Spectacles, uploading a fun Tasty-esque video showing how to make cookies with Sour Patch Kids in them. The video also featured regular Snapchat features, like added text and emojis, but gave viewers a unique look into baking from the perspective of the baker. It was pretty instructional, using text to relay baking instructions to the viewers like "add flour."
Esquire Network
Esquire Network was also one of the foremost brand players to play with Spectacles, posting a 90-second video of a motorcycle ride to promote its show "Wrench Against the Machine" in November 2016. The ride was filmed from the viewpoint of a motorcyclist, who zipped past traffic in Venice Beach, near Snapchat's California headquarters. At the end of the Snap story, Esquire also added text, asking viewers to "enjoy the ride" for the premiere of the show.
https://digiday.com/?p=225015
October 3, 2023 • 2 min read
•
•
In episode four of the "Is This The Metaverse?" narrative podcast, Glossy international fashion reporter Zofia Zwiegliska spotlights the brand opportunity when it comes to fashion in the metaverse.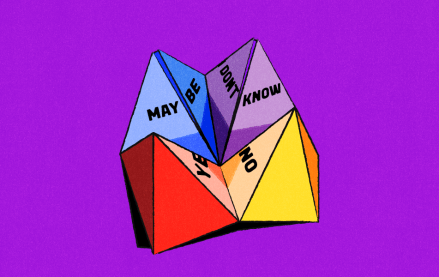 October 3, 2023 • 5 min read
•
•
Overall there's more due diligence from marketers when it comes to influencer marketing efforts now, according to marketers and agency execs, who say that there's been more rigor over the last year, and especially over the last six months.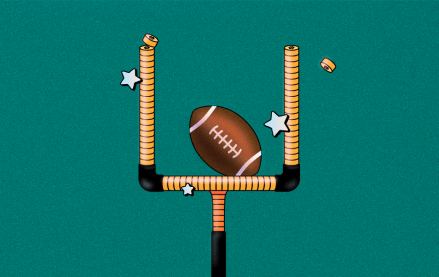 October 3, 2023 • 3 min read
•
•
The collaboration between the Los Angeles Rams and Snapchat goes back to 2020 as the Rams made became the first NFL team to conceive a Snapchat AR experience, affording fans the opportunity to virtually wear the team's recently unveiled uniform.