L'Oréal Paris is bringing Snapchat Spectacles to the red carpet for the Golden Globes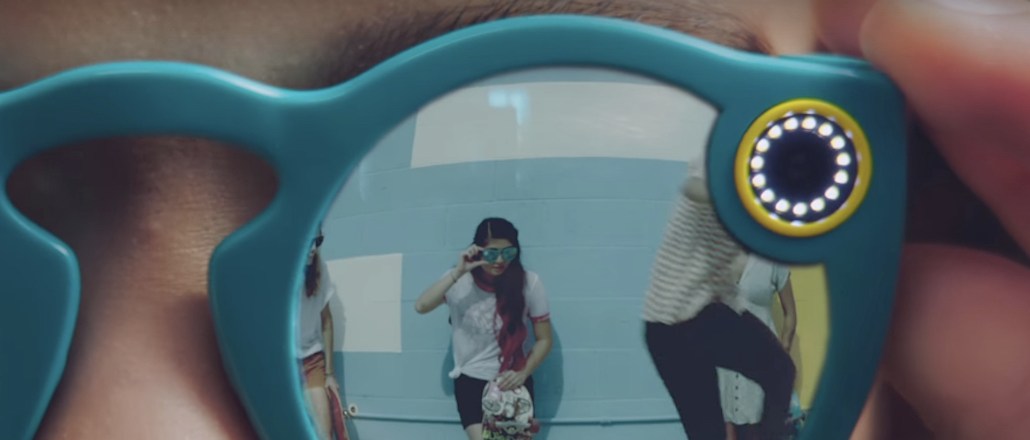 Just two months after Snapchat's video-capturing Spectacles hit the market, they are ready for their red carpet debut. L'Oréal Paris, which is the official makeup sponsor of the Golden Globe Awards this Sunday, will be using Snapchat Spectacles to give viewers a sneak peek into the awards show.
The $130 devices will be worn by its celebrity makeup artist Sir John as well as two other L'Oréal Paris brand ambassadors, who will use them to stream behind-the-scenes content, from celebrities getting ready backstage to the walk down the red carpet. The 10-second videos — or "memories" — will be streamed to the brand's Snapchat account.
"At L'Oréal Paris, we are always looking for new and innovative ways to engage our consumers," said Kristen Comings, vp of integrated consumer communications at L'Oréal Paris. "Snapchat serves as a proven tool to engage audiences."
Using Snapchat Spectacles enables L'Oréal to offer a unique view of what everything looks like from an insider's vantage point at an event of this magnitude, said Ned Lampert, creative director at agency Space150, which has also been experimenting with Spectacles for clients like Nike. "Looking directly at a celebrity's face, both literally and figuratively, through the eyes of a makeup artist can be very interesting," he said.
Videos recorded through Snapchat Spectacles are from the point of view of the wearer, and can be viewed both horizontally and vertically, capturing the full range of the circular lens. The videos can also be easily shared to other platforms, where they show up in a new circular format. According to Lampert, brands must keep this in mind and use them to augment a larger story, instead of making them "the primary vehicle."
While brands like Sour Patch Kids and Mountain Dew experimented with the Spectacles when they first came out in November 2016, L'Oréal is one of the first brands to deploy them on this big a scale. The brand is no stranger to Snapchat, which features as an important pillar of its social strategy.
Last summer, L'Oréal Paris became the first beauty brand to run a Snapchat lens ad to promote its Infallible Silkissime eyeliner. Users were able to use the brand's sponsored lens on the app to add eyeliner, mascara, foundation, blush as well as some lip color to their selfies. The lens was designed in-house, and L'Oréal worked directly with Snapchat on the campaign. L'Oréal Paris has also posted behind-the-scenes footage with spokesmodels and influencers like Karlie Kloss in the past, showing her prep for the Cannes Film Festival, for example.
"Over the last year, we've been focusing heavily on Snapchat as we recognize that this social media platform serves as a tool to engage the millennial audience and is an entirely new storytelling format that is relevant to all audiences," Comings told Adweek when the Snapchat filter was released last June.
Expect more brand activations using the device as more and more brands get their hands on Spectacles. Just last month, Grubhub used Snapchat Spectacles to take viewers on a tour of "a day in the life of a delivery man."