'2022 is still a question': Why in-person events aren't on the agenda any time soon for Adobe CMO Ann Lewnes
May 17, 2021 • 5 min read
•
•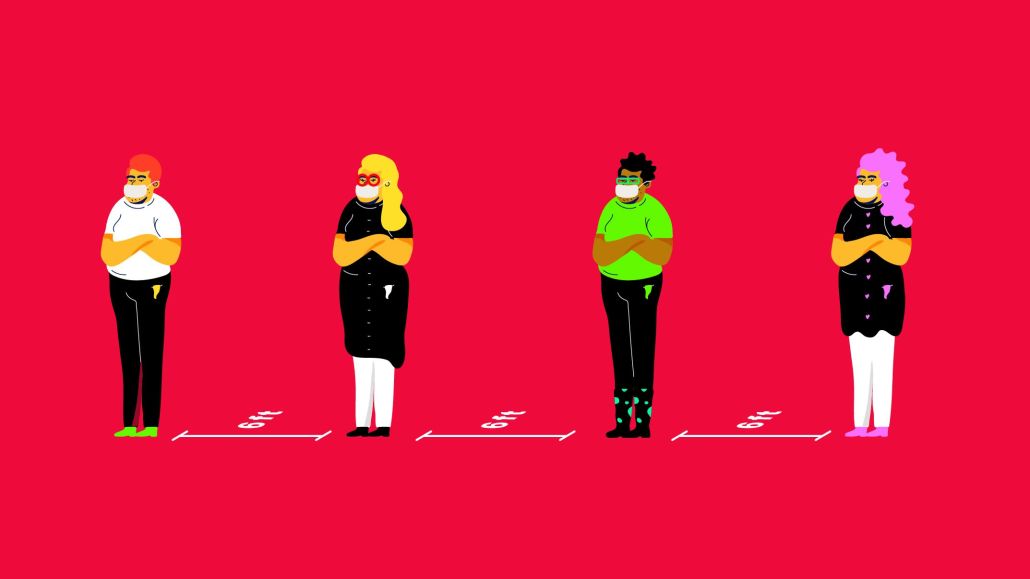 Ivy Liu
There's a light at the end of the pandemic tunnel as vaccine rollout continues to ramp up in the US. Some brands and agencies have already started planning a return to in-person events this fall by way of hybrid models — i.e. in-person events with digital elements. But other marketers are still hesitant to make any formal commitment to in-person events.
Like most brands responding to the pandemic, Adobe quickly pivoted major annual conferences (like Adobe Max and Adobe Summit) from in-person to completely virtual. With an eye toward the future, CMO Ann Lewnes said Adobe will continue to experiment in the virtual space as normal life in 2022 is yet to be determined. Digiday caught up with Lewnes to discuss what the brand has learned from hosting virtual events and what's next.
This interview has been lightly edited and condensed for clarity.
Given we're still in a global pandemic, Adobe is fresh off the heels of its second virtual Adobe Summit. How was that experience? Any takeaways?
Honestly, it was the best summit we've had — which, I know is kind of antithetical to what one would believe in a pandemic. One of the benefits is that the preparation that you can do in advance of these events is pretty staggering, because [of] the ability to pre-record a lot of the video content and edit it. And the scale, you can get a lot more people to view the content. When you're in a Las Vegas ballroom, you can jam 20,000 people in there. But when you have an event online, you can get hundreds of thousands or even millions of people to attend if the content is absolutely paramount. Hundreds and hundreds of people pre-registered, which is great. And then millions of people watching all the videos — we had 20 million video views, which is really crazy. Those are the advantages: the scale, the preparation, the ability to help people with additional agenda and just the ability to have much more content viewed by many more people.
Anything you miss about having in-person events?
The thing you miss, of course, is that intimacy you can get with your peers, colleagues, network, especially with business to business. Those customer meetings are really important because those relationships are critical when you're doing a large transaction. We all miss that. Having a live show, there's an energy and dynamic feeling of having something live.
What was the strategy behind having to pivot to a fully-digital event as the pandemic was just settling in last March? How did your team approach messaging?
It was crazy. On March 11 last year, we decided to close all of our offices internationally. It was an extraordinary communications effort as you can imagine to get everyone to stay at home. We sent out an email a few days before we closed the offices, saying we would not be able to have the event. And then we had to create all this content. It was a mad rush. For keynote speakers, we sent them a video production setup so they could make higher-quality content.
We set the bar for the time in terms of what people would view [virtual conference content]. That said, between then and now, we've gotten eons better [at hosting virtual conferences] because we understand how to do this now.
People were disappointed [last year] and there was social media traffic with 'Oh, I'm bummed' but no one was like 'What are you doing? That's crazy.' Everybody understood completely because people started not wanting to travel. Who wants to be in a room with 20,000 people in a Las Vegas ballroom? That's the worst place on earth to be during a pandemic.
So we're still in a pandemic and we'll continue digital events this year, even in light of vaccine rollout. What do 2021 and 2022 look like for Adobe events?
2022 is still a question. By the beginning of 2022, will people feel better? I think there's going to be a lot of caution. Going somewhere on a small trip versus going to a very crowded event is different. I know travel is picking up and people are starting to plan for summer vacations. But that's different from being in a large setting, cheek to jaw, with other folks. So no big plans for the second half of 2021.
With all the benefits that digital-first events have to offer, in terms of scale and planning, why do you think the industry wasn't doing more of it before?
[Virtual events] are not cheaper and it's not easier, believe it or not. That's the fallacy about digital. You have to make fantastic content because there's a lot of competition for eyeballs because there are a lot of digital events happening. We were experimenting with live streaming previously so that you could register and watch online. It was just basically a straight video of whatever was being broadcasted in the keynotes. You didn't have access to the individual sessions. A lot of people did watch it, but it was like one-size-fits-all. You can watch the 2-hour keynote, but you don't have access to anything else. The content will be available afterward, but it wasn't incredibly well-produced. People would come and watch a portion of the keynote, but it was much less appealing than what we do now.
Now that we've streamlined the process and have more tools available, what are your thoughts on the future of events overall?
This isn't going away. People have realized even when this is over, that's going to be a big part of how events are done. That said, I hope sometime we can be together. I do want to see people.
https://digiday.com/?p=414391
October 4, 2023 • 7 min read
•
•
There are still those who believe that AR has a place in the marketing funnel, however big or small right now.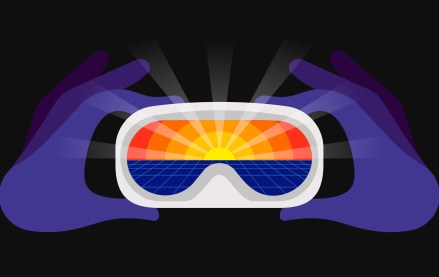 October 4, 2023 • 3 min read
•
•
With Pokémon Go revenues falling year-over-year, Niantic, its developer, is looking beyond its popular augmented reality game to generate profits.
October 3, 2023 • 2 min read
•
•
In episode four of the "Is This The Metaverse?" narrative podcast, Glossy international fashion reporter Zofia Zwiegliska spotlights the brand opportunity when it comes to fashion in the metaverse.