The 2014 media prediction report card
December 23, 2014 • 5 min read
•
•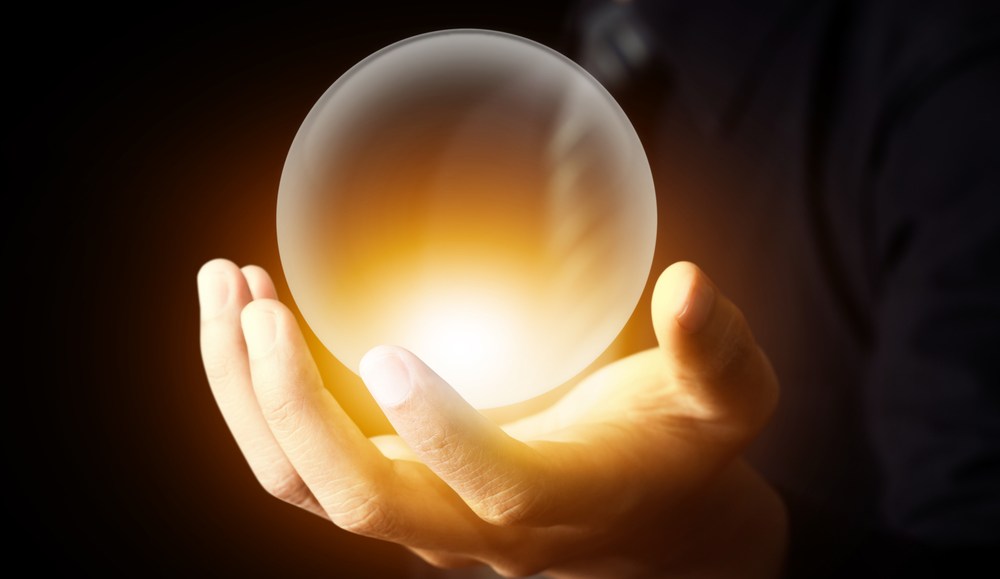 Shutter_M / Shutterstock
As each year draws to a close, media pundits can't resist making predictions. But they rarely return to their prognostications from the previous year — so we did it for them.
We examined three common media predictions for 2014 to see how how they held up in crystal-clear hindsight. Our takeaways (and grades):
Prediction: Wearable screens will break into the mainstream in 2014.
Predictor: Andriana Sousa, director of digital & media for Latin America at Millward Brown
Grade: B
Wearable devices outshone new smartphones and tablets at this year's tech conventions. But the excitement among techies wasn't fully mirrored by the broader consumer market, leading to decent sales in the new consumer electronics category this year.
Back in March, research firm IDC projected that the worldwide wearables market would ship over 19 million devices in 2014, a more than 200 percent increase over the prior year. (Of course, major growth is not unexpected for a nascent category, particularly one as broad as wearables.) That total includes wearable fitness accessories such as Fitbit activity trackers, the Nike+ FuelBand, and Jawbone Up bracelets, as well as a variety of smartwatches and Google Glass devices. IDC estimated shipments will surge to 112 million by 2018.
In May, research firm NPD DisplaySearch put out a more bullish prediction: 48 million wearable shipments this year and 91 million in 2015. Gartner followed up last month, pegging the wearable fitness device market at over 70 million in 2014.
While the precise scope of the market remains unclear, the wearable device market remains a tiny blip compared to the smartphone and tablet markets. Smart wristbands and other fitness monitors are the most popular category of wearable, but even in that class of wearables, penetration among U.S. consumers is relatively low.
In late 2013, most media and tech pundits expected the Apple Watch to arrive sometime in 2014. In September, Apple announced it would begin selling that product in early 2015. That product will drive the nascent smartwatch market from less than a million total sales in 2014 to nearly 14 million next year, asserted market research firm Millward Brown.
Prediction: There will be a huge increase in location-based marketing in 2014.
Predictor: Nancy Bhagat, vice president of marketing strategy at Intel (via Forbes)
Grade: C
Despite the continued hype about location-based marketing, 2014 was the year the beacon revolution was postponed. Less than one percent of the 3.5 million retail stores in the U.S. have rolled out beacon technology — Bluetooth-enabled devices that can send ads, coupons and product info to nearby smartphones, or just quietly slurp up precise location data — according to market research startup Umbel.
Some companies on the forefront of beacon tech include Apple, which uses its own iBeacons to alert customers about their order status at all of its retail stores; Macy's, which has over 800 beacon-equipped stores tracking customer movement and pushing product discounts; and Major League Baseball, which pushes merch sales and seat upgrades at its 28 iBeacon-equipped ballparks. But these organizations are the exceptions: Most retailers have yet to experiment with beacons or are just beginning to test the technology.
"This was supposed to have been the year when the beacon invaded Main Street," Tim Dunn, director of mobile and strategy at Isobar US, wrote on Digiday earlier this month. "Yet strangely shoppers are still free to wander Main Streets and malls across the nation untroubled by enticing, timely and personalized offers delivered straight to their mobiles."
For both beacons and geofencing — hyperlocal targeting technology that monitors broader areas like city blocks — data collection is proving an essential component of successful campaigns. The Montana Bureau of Tourism, for example, worked with StarCom MediaVest's Spark to coordinate a mobile campaign using geofencing tech. But rather than offering them gear discounts when they drove into resort area, for example, the Bureau of Tourism worked with PlaceIQ to target mobile ads at consumers who had previously visited ski mountains and may be interested in a Montana resort.
"Just about all medium to large business chains that have brick and mortar locations and spend in mobile are using location-based targeting as part of their overall mobile media strategy," said Ocean Fine, director of agency and strategic partnerships at location data provider Factual. "However, often due to lack of transparency in today's market, we've found that marketers often think they are using precise location-based tactics such as geofencing but may actually be using less-precise methods such as zip code or city-level targeting, using IP-derived location instead of precise location from the device."
A September report from Juniper Research estimated the mobile context and location services market would reach $12.2 billion in 2014. Juniper expects that total to rise to $43.3 billion by 2019 as more brands and agencies turn to location services to push personalized messages and deals to consumers.
Prediction: Brands will finally realize the diminishing value of TV.
Predictor: Horn Group (via Digiday)
Grade: D
Despite years of predictions about the impending "death of television," TV remains very much alive, even as digital video consumption swells.
Television is still a dominant force in the advertising landscape, with a scope and scale unmatched by YouTube or Facebook video. The online video market poses little threat to the traditional network TV ecosystem, asserted RBC Capital Markets analyst David Bank in a June 2014 report. To illustrate the comparison, Bank placed CBS sitcom "The Big Bang Theory" and YouTube side-by-side. The advertising value of a single, first-run episode of "The Big Bang Theory" is roughly equivalent to an entire week of YouTube viewership, he posited.
While major pay-TV providers shedded 105,000 subscribers over the past year, Leichtman Research Group found, that only represents 0.1 percent of a highly-saturated market.
"People equate activity of the millennial audience with the cratering of pay TV, but that's not a meaningful comparison," Bruce Leichtman, president and principal analyst at Leichtman Research Group, told Digiday. "A 0.1 percent drop industry-wide is not a sexy story."
Homepage image via Shutter_M / Shutterstock
https://digiday.com/?p=100012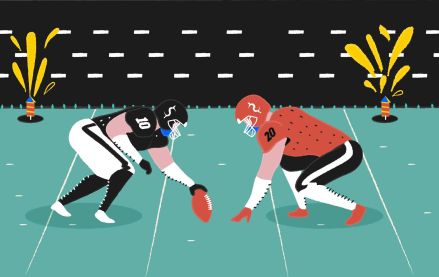 December 6, 2023 • 4 min read
In response to this challenge, the NFL's Detroit Lions have adopted a proactive strategy, introducing an extra channel for their local NFL broadcast. The objective is to broaden advertising opportunities, leverage direct-to-consumer distribution, and establish stronger connections with local fans, with the ultimate goal of increasing preseason viewership.
December 6, 2023 • 4 min read
It's been over a decade since the most recent entry in the wildly popular "Grand Theft Auto" series came out in September 2013, meaning anticipation for "GTA 6" has been building for years. Rockstar titled yesterday's trailer as "Trailer 1," making it clear that the company is poised to launch a massive marketing campaign in the lead-up to the game's 2025 release.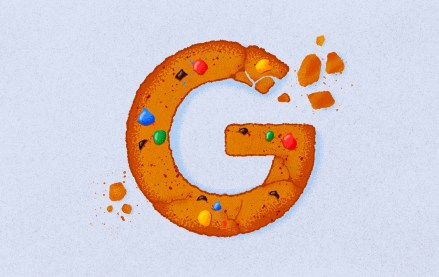 December 6, 2023 • 4 min read
A healthcare client that decided to scrap all conversion tags and cookies within weeks provides a case study for what will likely be a common experience in a year's time.