When the Apple Watch was released in April, retailers willing to try it out rolled out early apps right alongside the more intuitive industries, like fitness and communication.
Rather than activating scaled-down versions of their mobile-commerce sites for the watch, retailers had to figure out which basic functions they wanted consumers to have closest to their fingertips.
This has manifested into two main executions for the industry. The first: providing functions that dismiss the need for shoppers to pull out their phones while browsing in store, like Target's store map and shopping list. The second: prompting a call-to-action, like a reminder of a sale or lingering online basket, to draw customers off their watch and onto their phones or computers, like Rue La La's flash-sale notifications.
"The Apple Watch is designed to be something you wear all the time, so that's really interesting for retailers," said David Eastman, managing partner at MCD Partners. "They have to figure out what they can do that makes sense."
Flash-sale sites, in particular, have found a place on the Apple Watch. Rue La La, which offers discounted brand-name items for limited windows of time, and Zulily, which operates similarly selling kids' clothing, use the watch face to notify members when a sale is about to begin. Then, following that nudge, interested shoppers can hop over to their phones to scroll through the sale and add items to carts (Apple Watches sync to iPhones, enabling a "hand-off" experience for browsers). Rue La La's mobile team has cited early engagement on the watch.
"For us, our business is limited time, limited sale," said Gabby Weinstein, Rue La La's senior mobile product marketing manager. "If you're away from your computer when a sale starts, this fills that gap. You might miss out on deals otherwise, and we're removing that FOMO that our members get."
While Rue La La's watch app works to quell FOMO, it's not actually facilitating tap-screen purchases on your wrist. "It isn't just a scaled-down version of the site," said Weinstein. "We don't think the best member experience would be to shop on the tiny screen."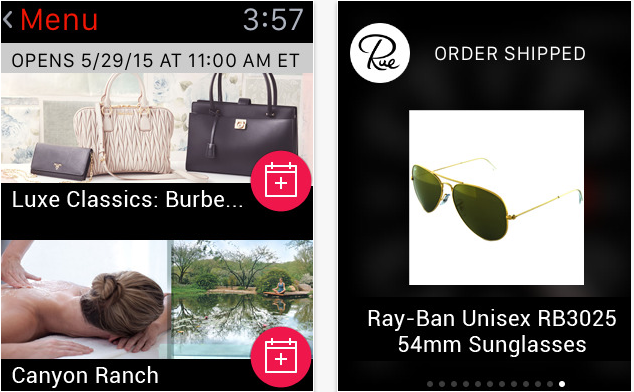 Most retailers on the Apple Watch share the same sentiment, save for Amazon, the pioneer of one-click purchases.
On Amazon's watch app, users can search for items via voice command and use the retailer's one-click-to-buy function to make purchases directly on the watch. Eastman said it's a straightforward process once you connect your credit card information to the watch.
"Overall, though, it's much better for notifications and quick glances than any form of browsing," said Eastman, who's had an Apple Watch for six weeks. "I don't think the screen is browsable — it's singular-function based."
Big-box retailers like Target and Walmart have found that the best way to test out the Apple Watch was as a miniature navigator for customers wandering around their warehouse-sized stores.
Target hopped onto Apple Watches early with a way for shoppers to create to-buy lists via voice command. Once in store, using location-based services, the Target watch app will guide customers to wherever each item is in store, then cross it off the list. This tactic solves a problem for customers too impatient to deal with winding aisles; according to Eastman, you can say "pajamas" into your wrist in a Target store and the app will take you there.
Walmart recently rolled out an Apple Watch app with the same core function: navigation. Walmart rep Ravi Jariwala said the retailer was "testing" the technology for now, in order to optimize the in-store experience.
"I admire the brands that are getting their feet wet early, because they're the ones who are going to get the feedback from the users to make it more intuitive," said Eastman. "That's the only way these apps will grow."
https://digiday.com/?p=123947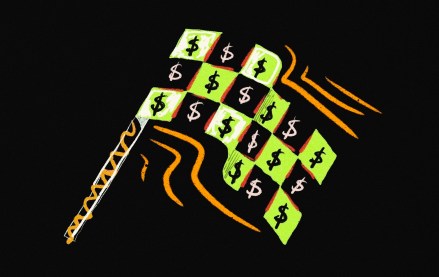 September 26, 2023 • 3 min read
With three Grand Prix races in the U.S. this year – Miami this past May, Austin in October and Las Vegas in November – the interest from U.S. marketers in Formula One has increased this year, according to agency executives, who say they expect that growth to continue next year.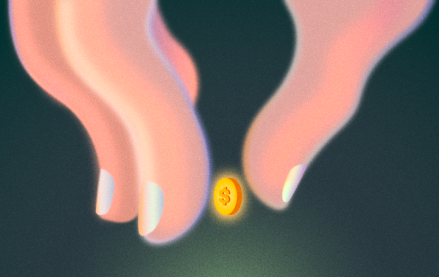 September 26, 2023 • 6 min read
A Digiday+ Research survey found that brands and retailers report using Facebook less over the last few years, all while the platform's value to their revenues and brands has increased.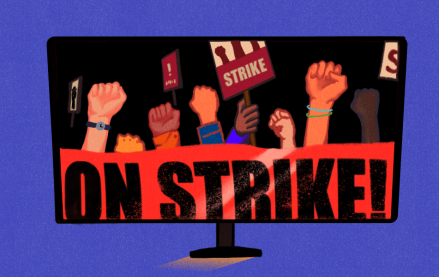 September 26, 2023 • 5 min read
The timeline for a return to business as usual – whatever that may mean now – is yet to be determined.