YouTube TV eyes new linear channels from digital publishers
April 6, 2018 • 4 min read
•
•
YouTube's livestreaming TV service is looking to add channels from multiple digital media publishers, including Cheddar, Tastemade and The Young Turks Network. These channels would join E.W. Scripps-owned Newsy as some of the first channels from digital-first media companies to be available on YouTube TV.
According to multiple sources with direct knowledge of YouTube's plans, YouTube is testing as many as six new channels from digital publishers on YouTube TV, its fledgling livestreaming TV service that offers more than 50 linear broadcast, cable and regional TV channels for $40 per month. Digital publishers working with YouTube include the business news network Cheddar, food and lifestyle publisher Tastemade and progressive news outlet The Young Turks Network. It's unclear on when these channels will launch, as YouTube is still in the testing phase, but it could be as early as in a couple of weeks, sources said.
YouTube declined to comment about potential YouTube TV deals with digital publishers. Representatives for Tastemade and TYT Network also declined to comment. The usually chatty Cheddar CEO Jon Steinberg has not responded to multiple requests for comment.
YouTube launched YouTube TV a year ago as part of a wave of legacy and tech companies launching streaming pay-TV services. With cord cutting on the rise, others including Hulu, DirecTV and Dish Network are hoping to appeal to customers with cheaper TV bundles that also let them watch programs across different connected screens.
Dish Network's Sling TV is the leader of this growing pack, with more than 2.2 million subscribers at the end of 2017. In January, CNBC reported that YouTube TV had more than 300,000 subscribers, behind Hulu's live TV service, which had 450,000 paying customers at the time.
As digital publishers look to diversify their revenue sources away from Facebook and other social platforms, streaming skinny bundles have become an opportunity for those with the capacity to program a 24-hour linear TV channel. Along with CNN's Great Big Story, Cheddar and TYT Network have previously said they're pursuing distribution deals with various streaming TV providers, including YouTube TV. YouTube TV will become the second streaming bundle Cheddar distributes on after Dish Network's Sling TV.
Rumors of YouTube TV's interest in linear channels from digital publishers were reported earlier this year by VideoInk.
Cheddar, Tastemade and TYT Network won't be the first digital-first media companies to distribute on YouTube TV; Newsy has been on the service since last July. Newsy CEO Blake Sabatinelli declined to share performance stats for Newsy on YouTube TV, but he said the service and Newsy's audience have been growing at a "more than acceptable pace."
"The viewership has been strong so far, and the audience demo fits right where we need to be as far as our target audience," Sabatinelli said. "As we move to more linear platforms, we know that our general average viewer age is going to go up, but as long as it stays in the realm of the older, late-stage millennials, that's great for us — and YouTube TV and other [streaming TV bundles] do that."
Unlike its deals with the legacy TV channels, YouTube TV isn't paying these digital publishers a carriage fee yet, according to multiple sources. Instead, YouTube and the digital partners will both sell ad inventory on the channels and share the revenue. It's unclear what YouTube's cut will be, but on YouTube's on-demand side, the platform typically takes 45 percent of revenue earned from its ad products.
Still, distribution on YouTube TV, which continues to accumulate subscribers, is an opportunity for digital publishers with linear TV and over-the-top video streaming ambitions. While YouTube hasn't released any data on YouTube TV consumption, its customers likely spend more time watching programming on connected TV screens than on smartphones or tablets — as is the case with most streaming TV and over-the-top video products.
The combination of longer time spent, viewing on TV screens and a closed, "premium" environment such as YouTube TV should also help generate healthy CPMs, said Alan Wolk, lead analyst for consulting firm TVRev.
"To some advertisers, being on YouTube TV or any other [streaming pay-TV service] probably makes these companies more legit," he said. "They'll be able to bring in advertisers, including some big national advertisers, that they may have not been able to get before."
It also helps YouTube TV channel partners that YouTube has also put a flashy marketing campaign behind YouTube TV. The company grabbed the title sponsorship for last year's World Series, which included buying out the entire commercial break between the top and the bottom of the first inning in each game. YouTube has renewed that deal with MLB for the 2018 and 2019 World Series.
For more on the modernization of video and television, subscribe to Digiday's weekly video briefing email. 
https://digiday.com/?p=282590
This week's Future of TV Briefing looks at how this year's upfront and recent announcements from AMC Networks and Paramount indicate the progression of programmatic in the TV and streaming ad market.
This week's Future of TV Briefing looks at how major streaming service owners' subscription business fared in the third quarter of 2023.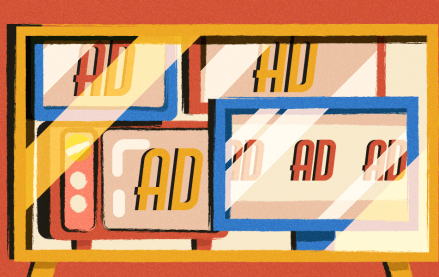 This week's Future of TV Briefing looks at what TV and streaming companies' latest quarterly earnings reports indicate about the state of the TV advertising market.