Why YouTube Premium will move its original TV shows in front of the paywall
December 24, 2018 • 5 min read
•
•
Few people see YouTube Premium, the monthly subscription service that began its life as YouTube Red, as a place for original TV shows. That's why YouTube is looking to make more of the programming that it originally made for YouTube Premium available for free for all users to watch.
In November, YouTube said it would look to make its Premium original series available for free, according to The Hollywood Reporter. "If you look at our originals over the last few years, our main goal was to drive subscribers to YouTube Premium. But through experimentation, we've also learned that we can make a lot of the projects work incredibly well when we make them available free to users," YouTube's chief business officer, Robert Kyncl, told The Hollywood Reporter.
YouTube declined to comment about its plans for Premium originals. Sources confirmed that YouTube plans to make all of its original series for YouTube Premium available on a free and ad-supported basis by 2020. The plan is to have a free, ad-supported "window" across the platform's programming slate. It's unclear what these windows would look like and how long shows will be made available exclusively for Premium subscribers versus free for all to watch.
This change in strategy isn't surprising to some producers and creators who have made shows for YouTube Premium.
From its initial roll-out, YouTube Premium suffered from a lack of consistency in programming and a disconnect between the programming and the product. (YouTube has never publicly said how many subscribers YouTube Premium has, but industry estimates say it's likely a couple million.)
"From an original programming perspective, there isn't a clear direction in strategy. When you see 'Cobra Kai' pop, there's a nostalgia factor. Of course, that will convince some people to subscribe and pay a monthly fee, but there's a big disconnect between 'Cobra Kai' and 'Liza on Demand,'" said Adam Wescott, partner and executive producer at Select Management Group, referring to the show about YouTube star Liza Koshy.
Wescott's studio produced the series "Me and My Grandma" for YouTube Premium that premiered in March 2017 (back when it was still called YouTube Red). His team also produced "This Is Everything: Gigi Gorgeous," a documentary about the transgender YouTuber that premiered at Sundance in 2017 and is now exclusively available on YouTube
While YouTube was able to work with some of the platform's biggest names, its content slate hasn't been cohesive. There have been shows from YouTubers such as PewDiePie, Logan Paul and Joey Graceffa. But just because someone likes one of those creators doesn't mean they'll be interested in the others, according to some creators.
"So, OK, you got people to subscribe because of PewDiePie? Great. But if there's nothing else that they would then want to watch next, so you lost that first big push for people. And in the online ecosystem, once you lose someone, it's hard to get them back," said Matt Patrick, who created the series "Game Lab" for YouTube's second slate of original content in 2016.
Another issue that Wescott's studio had for both productions is that their stars' audiences are young — mostly 13- to 18-year-olds — who have little disposable income and instead would have to convince their parents to pay for YouTube. Wescott also noted that Gigi Gorgeous is from Canada, and yet YouTube Red/Premium wasn't available in Canada when her documentary premiered. It's now available in 29 countries.
YouTube's original shows also feature a "Premium" tag on the platform, but besides that distinction, they don't get prominence on the platform or a boost from the algorithm — despite that YouTube content thrives off of search and discovery. Premium's original shows haven't been given much of a boost, according to content partners.
For episodes of "Game Lab," Patrick said his team focused on making them attractive to the algorithm by using keywords to popular games, which he believed helped non-Premium subscribers find the videos.
Despite all these concerns, Wescott and Patrick don't regret working with YouTube on original shows for Premium — or would have done anything different themselves when it came to promoting their shows.
According to Wescott, the "real selling point" on why to pitch YouTube was not only a solid financial backing but also creative control. "On YouTube [in general] you have that expectation that you're in control. Having that creative liberty and not having to answer to your financiers was a real luxury," Wescott said. "They fulfilled their promise to be hands-off, and let me make what I wanted to make and be experimental," added Patrick.
Both Wescott and Patrick said that their current understanding is that the programming they produced for Premium will be taken out from behind the paywall by 2020.
As for whether they would produce more for YouTube Premium, Wescott said he hasn't pitched YouTube in about six months. Meanwhile, Patrick is in conversations about a second series of "Game Lab," which would most likely be ad-supported if it's renewed, he said.
That said, Patrick said he enjoys being a YouTube Premium subscriber — but not because of original programming. "To this day, I like ad-free and [the ability to] turn my phone screen off and listen to videos as a podcast. Then there's the added benefit of having programming like 'Escape The Night,'" Patrick said.
An ad-free experience appears to be YouTube Premium's key incentive followed by offline viewing, especially helpful for watching videos on the subway, on a plane or during long car rides. Only two out of 25 people who responded to a Twitter call-out said they subscribed for original content, and even then it was only to watch "Cobra Kai" for one and Vsauce's "Mind Field" for the other.
YouTube Premium is "some of the best money I spend on entertainment. I don't watch a lot of originals, but no ads, background viewing, and video downloading is so worth the price," said Tyler Smith, 31, who works as a senior program manager at a tech company.
https://digiday.com/?p=316747
This week's Future of TV Briefing looks at what an industry group's conditional certification of three measurement currency contenders signals about the TV ad business's measurement overhaul.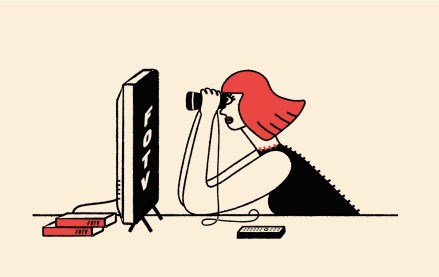 This week's Future of TV Briefing offers an updated list of the key terms that can cause confusion when talking about the TV, streaming and digital video industry.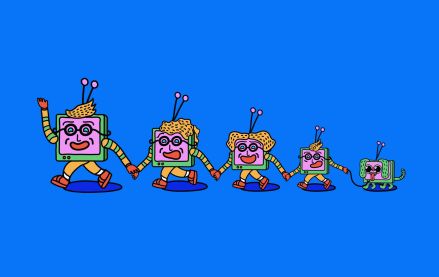 This week's Future of TV Briefing looks at what the Disney-Charter pay-TV distribution deal seems to indicate about the increasingly more-complementary-than-contentious relationship between traditional TV and streaming.