YouTube network Studio71 is expanding into streaming
September 5, 2019 • 4 min read
•
•
Digital entertainment company Studio71 has acquired more than 50 CTV apps from video technology firm Unreel Entertainment to give Studio71 a network of more than 200 owned-and-operated CTV apps.
Studio71, which is owned by German media conglomerate ProSiebenSat.1 Media, works with YouTube stars such as comedy duo Rhett & Link to sell ads against their YouTube channels, facilitate sponsorship deals with marketers and produces original programming featuring these stars.  The network of CTV apps — a collection of programming that spans apps centered on individual creators, like animator Alex Clark and gaming creator X7 Albert, as well as genre-based apps like gaming app Level One –– will be used to extend what are essentially YouTube ad buys to streaming programming. Since Studio71 is able to directly sell ads against its YouTube inventory, it is bundling its CTV apps' inventory with its YouTube inventory to provide more reach across platforms to advertisers, said Studio71 chief business officer Adam Boorstin, who declined to say how much money the company paid for the apps.
"We're already generating millions of dollars from selling across YouTube and [its network of connected TV apps], and I think we see our position in the marketplace as having a lot more long-term value if we can sell successfully across every platform," he said. Studio71's CTV ad revenue has increased by 275% over the past year and has grown by 20% on average for each month since the start of 2019, according to a company spokesperson.
By combining its YouTube inventory with its CTV inventory, Studio71 is better positioned to address ad buyers' concern that a network of CTV apps alone will not provide sufficient reach for brand advertising campaigns. The 200-plus CTV apps that Studio71 now owns combine to give the company more than 200 million monthly ad impressions to sell to advertisers, according to the company. That averages out to around 1 million monthly ad impressions per app and suggests the individual apps have relatively small audiences. A Studio71 spokesperson did not provide information for the average number of unique viewers Studio71's network of CTV apps attract each month.
As linear TV viewership continues to decline, advertisers continue to increase their investment in digital video and are gravitating to connected TV because it enables them to apply digital's more refined audience-targeting capabilities to ads appearing on TV screens. However, TV advertisers shifting their dollars toward CTV are looking for a level of scale on par with what they are accustomed to from traditional TV and have gravitated to major streaming services like Hulu and YouTube as well as CTV platforms like Roku and Amazon, which are able to sell ads across the ad-supported apps on their platforms.
To quickly accrue the scale necessary to compete for the ad dollars flowing into CTV, some media companies have gone about accumulating that inventory via acquisition. In March, Viacom closed its acquisition of free, ad-supported streaming service Pluto TV, which has more than 16 million monthly active users, is built into Samsung's and Vizio's smart TVs and was the digital centerpiece of the TV conglomerate's upfront pitch this year. Also in March, entertainment company Cinedigm acquired digital video platform Future Today and its network of more than 700 ad-supported CTV apps.
Studio71 began assembling its network of CTV apps a couple of years ago, said Boorstin. The company had worked with Unreel Entertainment to develop 100 Roku apps for various YouTube stars within its network. The 50-plus CTV apps that Studio71 acquired from Unreel Entertainment in August are more genre-based properties, such as Throttle.TV, which features auto videos, and Fun Zone, which concentrates on children's programming.
Given the relatively small scale of Studio71's CTV apps, advertisers looking to reach a large audience and build brand awareness are less likely to be interested in this inventory, said one agency ad buyer. "But if you're in the direct-response realm where you're soliciting a coupon or something, you don't care where the ads run as long as someone is going to buy something."
Another agency exec acknowledged that Studio71 may struggle to compete for CTV budgets from a purely volume-based buying perspective. However, this agency exec's clients typically hire Studio71 to produce branded videos starring creators from its network, so the CTV apps could provide additional distribution for those videos, the exec said.
https://digiday.com/?p=345289
This week's Future of TV Briefing looks at how this year's upfront and recent announcements from AMC Networks and Paramount indicate the progression of programmatic in the TV and streaming ad market.
This week's Future of TV Briefing looks at how major streaming service owners' subscription business fared in the third quarter of 2023.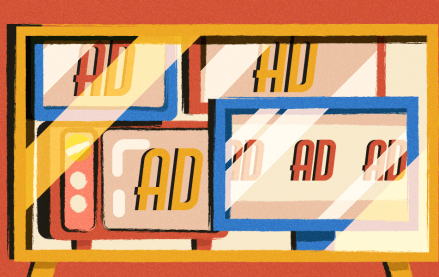 This week's Future of TV Briefing looks at what TV and streaming companies' latest quarterly earnings reports indicate about the state of the TV advertising market.