With an eye on TV ad budgets, YouTube debuts search-based video ad targeting
March 13, 2018 • 4 min read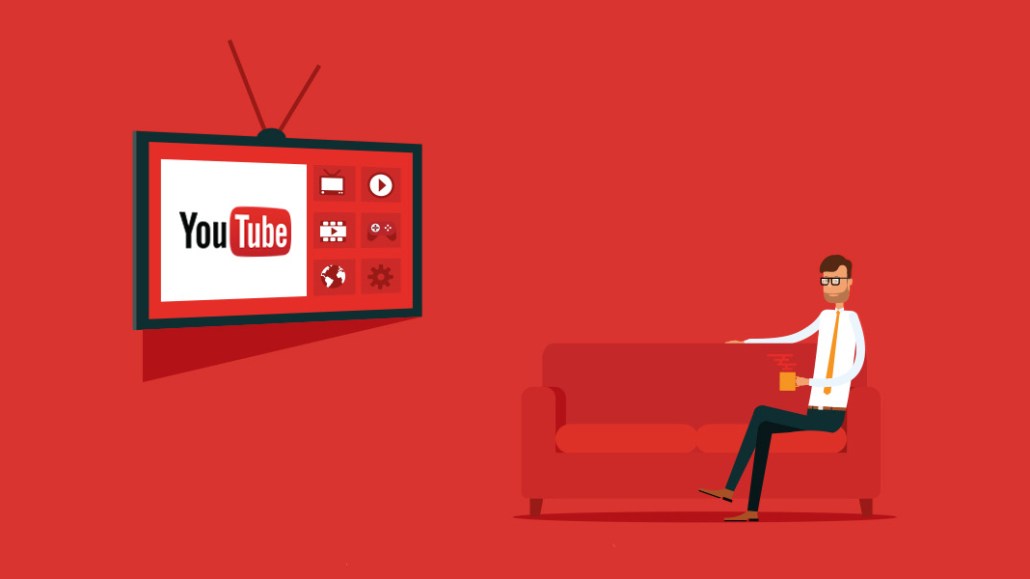 Television networks and providers are racing to combine traditional, content-based ad buys with digital-style, audience-based targeting. But YouTube would like to beat them to it.
YouTube began letting brands target their ads based on anonymized information Google collects on people outside of YouTube, such as people's Google search histories, a year ago. Now, the Google-owned video service is adding the search-based targeting option to its Google Preferred ad-buying program, which packages the most popular 5 percent of YouTube channels into category-specific bundles that brands can advertise against.
With the new targeting option, a brand buying Google Preferred's lineup of music channels, for example, could reach people who are watching those channels and have also searched for consumer electronics products.
"Five years ago when we launched Google Preferred, [advertisers] wanted to navigate the entire body of YouTube a little bit more easily with more of a content lens and buying more similar to television," said Tara Walpert Levy, Google vp of agency and media solutions. "The ability to overlay that audience interest in order to get the right messages to the right people against that most attractive content is something the market seems finally ready for."
"Google is taking the best of what they do with search, with maps, with some of their apps, and they're taking that data and applying it to their TV-like object, which is Google Preferred. It's smart," said Susan Schiekofer, GroupM chief digital investment officer. The agency's clients have increased their spending on Google Preferred year over year, especially those clients targeting younger viewers, she said.
By infusing its TV-style ad-buying program with audience-based targeting, YouTube could pre-empt its TV rivals who themselves want to use TV and audience targeting to overtake the digital media companies like Google and YouTube that had cut into their share of the advertising market. It could also undermine Facebook, which has recently begun pitching advertisers on its own version of Google Preferred.
Last month at Recode's Code Media conference, 21st Century Fox President Peter Rice said that once all TV becomes streamed over the internet, TV ads will be able to be targeted in the same way that digital ads are. And after that happens, TV companies "will be able to take back share" of the advertising market from digital media companies, he said.
Schiekofer said she'd like to see more addressable advertising come to TV, but doesn't think that'll drain the lifeblood from digital. "It's not that I think it's going to slow digital, but I think it will help reverse any decline in ad dollars on television," she said.
Whether or not YouTube will undercut TV's eventual addressable advertising sales pitch, YouTube seems to be trying to subvert the notion that TV ads are the only way to capitalize on people's attention.
People in the U.S. are three times more likely to pay attention to online video ads than TV ads and twice as likely to pay attention to ads on YouTube as those on other social networks, said Walpert Levy, citing YouTube-commissioned research from Ipsos.
While YouTube tries to get better at targeting its ads, it is still wrestling with concerns over what video a user sees next. A year ago, YouTube came under fire after ads were shown to be attached to controversial content, leading many top brands to pull their ads.
After that boycott, YouTube has sought to make its platform more palatable to context-conscious advertisers. In January, following almost a year of brand-safety flare-ups, YouTube said it would manually vet each video from Google Preferred channels before ads are attached. It has also started working with companies like Integral Ad Science to independently verify that brands' ads are only attached to brand-safe videos.
"The majority of folks who [had stopped advertising on YouTube] are now either back or are making plans to come back based on these changes," said Walpert Levy.
GroupM had a "couple clients" that paused [their spending on YouTube], but most have come back, said Schiekofer. GroupM made its own effort to address brand safety by working with OpenSlate to check where clients' ads appeared on YouTube.
For more on the future of TV and video, subscribe to Digiday's weekly Video Briefing email. 
https://digiday.com/?p=279353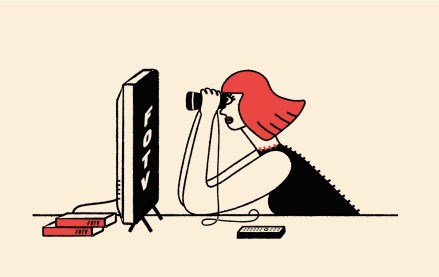 This week's Future of TV Briefing offers an updated list of the key terms that can cause confusion when talking about the TV, streaming and digital video industry.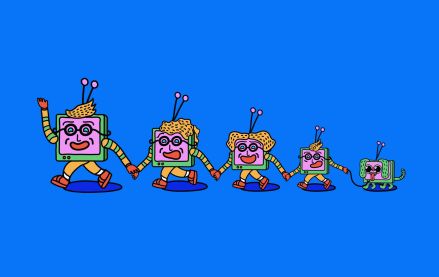 This week's Future of TV Briefing looks at what the Disney-Charter pay-TV distribution deal seems to indicate about the increasingly more-complementary-than-contentious relationship between traditional TV and streaming.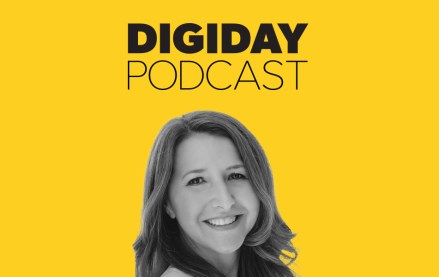 September 12, 2023 • 3 min read
Traditional TV now accounts for less than 50% of Georgia-Pacific's spending, but its share still exceeds streaming's.