'You're able to grow audiences much faster': For some creators, Facebook Watch beats YouTube
January 28, 2020 • 5 min read
•
•
Markian Benhamou is a 22-year-old Facebook creator who specializes in producing comedy skits geared to Generation Z. He started creating content for YouTube in 2014 when he was 16. But after one of his videos went viral on Facebook in 2018, he retooled his approach: Now his videos appear first on Facebook. To date, he has 7 million followers on Facebook and 400,000 subscribers on YouTube.
"You're able to grow audiences much faster on Facebook," Benhamou said. "It's all about shareability [there], and if people share your videos on Facebook, that chain can just multiply. On YouTube, you're very reliant on the platform to suggest your videos."
Benhamou is one among many young content creators who have chosen to focus their publishing on Facebook Watch instead of the more established YouTube, where top creators have amassed huge followings over many years. (For example, PewDiePie, who has posted on YouTube for a decade, has 103 million subscribers.) Some creators say — at least for now — Facebook Watch is a more lucrative channel for them because users share Facebook's posts with their friends and the platform has an immense scale and great opportunities for monetization.
Plus, Facebook user profiles are more personal, Benhamou said. "I can see names and photos — and not just usernames or gamer tags. I like seeing the discussions people have within comments, especially when they tag their friends. You see less of that on YouTube."
Although Facebook has a reputation of being a platform that is used by an older demographic (as shown in recent comments by VidCon tweens and teens), Benhamou is not deterred. "A lot of people think Facebook isn't being used as much, but it has a huge audience, more than 2.5 billion people," he said. He enthused that Facebook Watch, which debuted in the U.S. in 2017,  is "new" and creators have the possibility of monetizing it. "The opportunity there is right now to be on Facebook," he added.
Two food-focused creators, Rachel Farnsworth (known as The Stay at Home Chef) and Amanda Rettke (who calls herself I Am Baker) said they have selected Facebook as their primary video platform because adult women, who make up their audiences' primary demographic, spend time there.
Farnsworth, who started her website in 2012, established her YouTube presence the same year. Although she began posting on Facebook three years later, today she has 3.5 million Facebook followers but just slightly more than 500,000 YouTube subscribers. Even if Facebook is "less popular" among creators or a majority of them deem it "not a cool place to be," she asserted, the platform works fine for her. "All those cool kids at VidCon are all on YouTube and Instagram," she said. "I may not be cool, but [Facebook is] a great place for me to be a very authentic creator who shares her recipes."
Rettke, who has 8 million Facebook followers and 20,000 YouTube subscribers, said she prefers to post her videos only on Facebook because it would take her added time and money to repurpose her Facebook Watch videos for YouTube.
The type of content that's popular on YouTube (as opposed to on Facebook) is different, Rettke pointed out. YouTube's algorithm favors long-form, serial or episodic content that's personality and entertainment driven, she said, noting that she doesn't feel as much pressure to entertain when creating a Facebook post. "People who are succeeding within the food realm of YouTube versus Facebook — they have a very specific persona and it's something about them that really drives the views and audience growth there," she added.
Both Benhamou and Farnsworth said whether they produce a video post for YouTube of Facebook, they spend about the same amount of time and resources to create and upload them. But to dramatically grow her YouTube subscriber count, Farnsworth said, she would likely have to resort to hosting blind taste tests or making videos with gigantic s'mores.
Lately other creators who have found success on YouTube are now seeing the monetization opportunities available to them through Facebook Watch. Nate Garner recently enlisted the help of social video company Jellysmack to help him grow his Facebook following after his own attempts on the platform (from 2015 to 2017) drew only 250,000 followers. Garner and his fiancee have more than 1 million YouTube subscribers and he is optimistic about gaining an equally strong following on Facebook.
Last year Garner hired Jellysmack to repurpose his YouTube videos and promote them with Facebook ads. After just one month, he had more than 300,000 followers for his new Facebook page, and that figure is now 906,000. He currently makes more money on Facebook than on any other platform, including YouTube, Snapchat and Instagram.
Jellysmack CEO Michael Philippe said a stumbling block for creators who are new to Facebook's environment is that they might have to "build an audience from scratch." But "there is a lot of potential on Watch and I see it becoming a real competitor to YouTube," he noted.
While today Facebook is profitable for creators like Garner, that could change easily with a sudden revision of its algorithm or strategy.
For this month thus far Markian has detected a 75% drop in his revenue per 1,000 impressions (or RPMs). That's the money a creator like him earns for every 1,000 times his videos with in-stream ads are viewed for longer than a minute. Although January is one of the slowest months for ad monetization, this decrease has prompted him to begin exploring other platforms besides Facebook, he said.
Another longtime Facebook creator who is frustrated by the low RPMs for his Facebook Watch content since June, has since "given up" on Facebook and is "doubling down" on YouTube instead, he said.
But even though Farnsworth has also logged a decline in her Facebook Watch RPMs for January, she said, she is earning more money this month than she did in December.
https://digiday.com/?p=357799
This week's Future of TV Briefing looks at what an industry group's conditional certification of three measurement currency contenders signals about the TV ad business's measurement overhaul.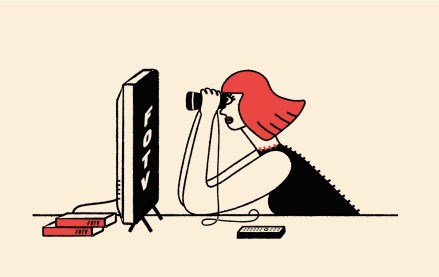 This week's Future of TV Briefing offers an updated list of the key terms that can cause confusion when talking about the TV, streaming and digital video industry.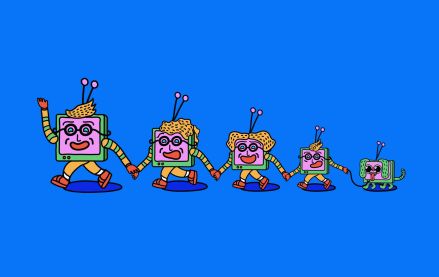 This week's Future of TV Briefing looks at what the Disney-Charter pay-TV distribution deal seems to indicate about the increasingly more-complementary-than-contentious relationship between traditional TV and streaming.