With 4 UK shows, including BBC Global News, Quibi steps up global ambitions
September 20, 2019 • 5 min read
Quibi's deep pockets are stirring up excitement among U.K. creators, but there's a cautious undercurrent about how the platform will spin commercial success from short-form video where others have failed.
The $1 billion mobile video bet, set to launch in the U.K. in April 2020, has commissioned four shows from the U.K. since June. It's already given the green light to 46 in the U.S., according to research firm Ampere Analysis, carving out the U.K. as the next step in Quibi's global growth ambitions.
Quibi divides programming into three major buckets: scripted entertainment, what it calls "lighthouse" shows; unscripted, reality shows and documentaries, and "daily essentials," shorter news entertainment and lifestyle content. The subscription platform charges $5 or $8 a month (either with or without ads) and shows span genres that are designed to be watched in bursts. For instance, a two-hour show is cut into 12 or 14 daily episodes.
Two U.K. shows fit into the platform's higher-tier category: a scripted thriller, "Blood Orange," from ITV World Productions, and a nature documentary from BBC Studios, "Fierce Queens." An unscripted reality show featuring Idris Elba up against professional rally driver Ken Block — "Elba vs Block" — is being produced by Workerbee, part of production company Endemol. Most recently announced is BBC Global News' daily essential news bulletin, building up the content that will work on retaining subscribers alongside the flashy stars that will drum up subscriptions.
BBC Global News has been working with Quibi's New York and Los Angeles team, including high-profile founder Jeffrey Katzenberg, for the last six months. For now, the platform's U.K. executive presence is scant. According to LinkedIn, one of Quibi's 188 employees is in the U.K., ex-Twitter exec, Ryan Moore.
According to U.K. creator sources, Quibi has rejected a significant number of U.K. pitches. And while it's natural that any content buyer will receive more show pitches than they commission, this also speaks to the newness of the style of filmmaking that Quibi is looking for and how clearly that's communicated.
"We've been rapidly going through a launch phase, developing the product and a range of content. It's been an iterative process," said Jim Egan, chief executive officer at BBC Global News. "We weren't sure what to expect. But the conversations with the executives have been very engaged; they know who they are creating content for. Everyone is interested in and impressed by the quality of the management team there."
The entertainment industry has been observing Quibi with huge interest since 2017, due to a combination of the sums being invested, high-profile backers and its mission to pull big talent to the smaller screen. Young people, particularly between 25 and 35, is the core demographic. While other platforms have struggled to monetize short-form video, the feeling is that if anyone can make a success of Quibi, it's Katzenberg and CEO Meg Whitman.
For content creators, the limits of filming short-form for mobile is also what makes it stand out. For instance, for the thriller series written by Stephen King, the content only plays once the sun has set. The platform also requires creators to provide vertical and horizontal assets so the screen can be flipped to reveal the best view, making full use of mobile delivery. These features seem novel but could be enough to help the Quibi stand out in viewers' minds.
"It shows the ability to marry intrinsically what it is that is key about the genre and the clever things your mobile phone knows about you," added Egan.
Quibi's budgets vary, but the company has been vocal about its thirst for content. Prices range from $125,000 per minute to $10,000 per minute, depending on the tier of programming. If Quibi hits higher-than-expected subscribers when it launches in 2020, content budgets will increase.
"There's a lot of excitement. They've apparently got a lot of money, and they're talking about spending it," said Wayne Davison, managing director of content, acquisition and distribution at digital studios Little Dot Studios. "There's been significant investment from the big media businesses, so the ambition is clearly there."
Although, there's a sense of caution and nervousness while the platform is still unproven, said Nigel Walley, managing director at Decipher Media Consultancy.
Quibi's challenge with growing U.K. audiences, though, will be brand recognition, said Fred Black, an analyst at Ampere Analysis. At $5 or $8 a month (either with or without ads), it sits in the same price tier as ad-free on-demand services from U.K. broadcasters ITV and Channel 4, ITV Hub+ and All4+, all which have much bigger content libraries. Top talent like Idris Elba and brands like the BBC will help familiarize audiences.
Quibi has drafted attractive rights deals to help attract more content creators. The platform holds the rights for seven years for the series in episodic format, but after a short two years, content owners can sell on the series in its long-form version. It's clear to see how this model would work for its lighthouse shows, but less clear to imagine the same demand for a two-hour celebrity unscripted series. If not, Quibi will need to find another way to incentivize creators, said Black.
Besides that, there's typically more demand from networks for episodic series in any case, according to Davison.
"Selling singles in the wider market is hard, so what the actual value of that is remains to be seen," he said. "The residual value is really long-tail. The main value to producers should be in the commissioning itself."
Like all platform partnerships, negotiations center on owning the intellectual property to license, reuse and resell it. BBC Global News, for instance, will have a lot of content that it can work with, even though the way it packages it for Quibi audiences will be bespoke.
"The trick for us, aside from making sure we can manage this from a production point of view, is to ensure all these deals add incremental net audiences rather than taking the audience away from our platforms," said Egan. He added that ongoing research shows that the content it produces on third-party platforms grows, rather than cannibalizes, its audience. "There is a plural world emerging."
https://digiday.com/?p=346805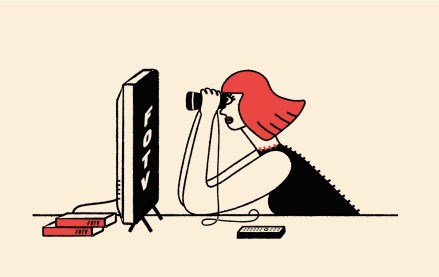 This week's Future of TV Briefing offers an updated list of the key terms that can cause confusion when talking about the TV, streaming and digital video industry.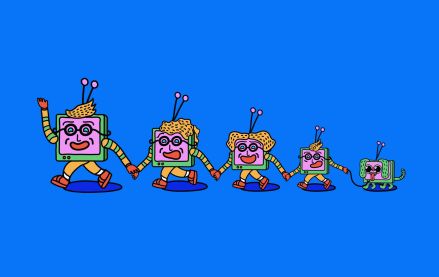 This week's Future of TV Briefing looks at what the Disney-Charter pay-TV distribution deal seems to indicate about the increasingly more-complementary-than-contentious relationship between traditional TV and streaming.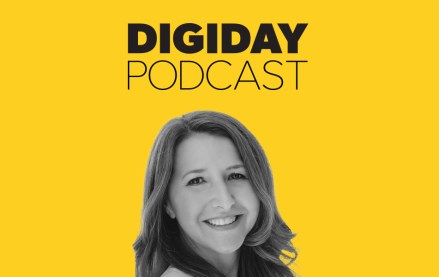 September 12, 2023 • 3 min read
Traditional TV now accounts for less than 50% of Georgia-Pacific's spending, but its share still exceeds streaming's.