'It will become the engine room': How ITV is developing audience analytics for OTT services
April 8, 2019 • 5 min read
•
•
ITV has been building out its tech capabilities over the last 18 months in order to better track viewer behavior across its OTT platforms, like online services ITV Hub, ITV Hub Plus and eventually subscription platform Britbox, which is due to launch with the BBC by the end of the year.
Primarily, tracking viewer behavior more quickly on the ITV Hub means the broadcaster can recognize and jump on potential faults in its streaming services. In time, this will give advertisers more immediate analytics that it can trade on, since announcing its addressable platform which Digiday reported at the end of last month. According to the broadcaster, the next steps are growing capabilities around machine learning and improving how it acquires and retains subscribers.
"The fundamental next stage is taking what we have built and turning it into an audience data platform, utilizing our data science capability in house," said Andy Burnett, director of technology and operations, DTC at ITV. "This will make sure advertisers have the eyeballs they're looking for, make sure our marketing is as effective as possible and that viewers find content they're looking for. It will become the engine room for those three business units."
Live event TV viewing is still TV's biggest draw, and ITV doesn't see that going away. Last summer, the broadcaster had a record 1 million people tune into England's semi-final World Cup game on the ITV Hub (27 million people watched the World Cup matches on linear).
Initially, one of the broadcaster's main concerns was speeding up data collection on viewer behavior for those watching ITV Hub: ITV's legacy system took 10 minutes to alert problems, like signal quality issues, to the relevant teams. Building a custom solution on Google Cloud Platform, which it started working with in 2017, meant analysts had viewer stats within 30 seconds. A change in viewer patterns would signal a fault, for instance, a football match has common viewing pattern of a steady build-up of audience size that dips at half-time, returning for the second half.
"The new element is around machine learning and artificial intelligence, which is key to unlocking future capabilities in building predictive models and personalization that's meaningful,. We're in the middle of that now," said Burnett. ITV has done some personalization and modeling before but not with as much scale and accuracy that viewer analytics — and, now, data science — can offer.
While it's still early days, Burnett said with ITV Hub Plus, its ad-free paid-for online service with approximately 300,000 subscribers, and it's working on spotting lookalikes from its ad-funded business to target users who would be more inclined to pay. It's also getting better at understanding the behavior of people who are about to churn, whether that's through a change in behavior or reaching the end of a customer life cycle.
Arguably there are a number of subscription media companies that are further along than ITV in understanding audience behavior around retention, but the internal foundations are in place. The broadcaster has a data engineering team of eight people and a data scientist team of five, who sit in a wider data and analytics team. It recently formed the data science team; different skills are needed in managing churn.
ITV announced this week it's partnering with ad platform Amobee for its addressable platform on its online services. For ad buyers eager to see ITV's addressable platform up and running, building up its internal audience data platform capabilities is a matter of hygiene.
"To see how they have been preparing in the background is hugely positive," said Martin O'Boyle, managing director of partnerships PMX at Publicis Media. "We push our broadcast partners to offer more capability in terms of data, tech, costing, segment targeting and analytics, but it's not as simple as bringing in data and a partner; they need to be set up for it. For there to be a truly addressable product, they have to be as close to real time as possible; seeing them get it to seconds shows there's the capability."
Ultimately, said Burnett, data from advertisers will feed into ITV's audience data platform as it works to understand the viewer journey across all ITV products as comprehensively as possible. It also plans to extend its viewer analytics to linear TV, currently measured by the Broadcasters' Audience Research Board panel of approximately 5,100 households, a fairly unrepresentative sample bemoaned by the industry.
Agencies still have questions about how ITV will bring its addressable targeting from digital to linear and the data points that will power that. Sky's Adsmart, the more mature product in the market, has addressable capabilities online and linear due to its 11 million connected homes. ITV would need to work out which companies to partner with, preferably without ceding too much potential business to rivals.
"From an advertising perspective, it's great to see ITV taking this step into the addressable market, but they haven't made clear how they would translate addressable across linear; this is the key question we'd be asking ITV," said Mihir Haria-Shah, head of broadcast at Total Media. "I would be worried about ITV using the audience learnings from ITV Hub and translating that to linear. Catch-up versus linear audiences are very different; it's not really an accurate translation."
Subscribe to the Digiday Video Briefing: A weekly email with news, quotes and stats around the modernization of video, TV and entertainment. 
https://digiday.com/?p=329182
This week's Future of TV Briefing looks at what an industry group's conditional certification of three measurement currency contenders signals about the TV ad business's measurement overhaul.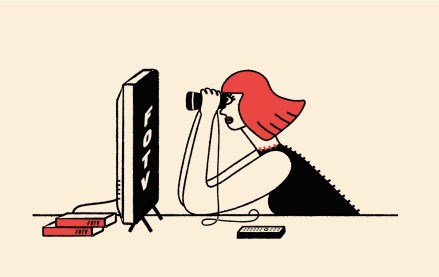 This week's Future of TV Briefing offers an updated list of the key terms that can cause confusion when talking about the TV, streaming and digital video industry.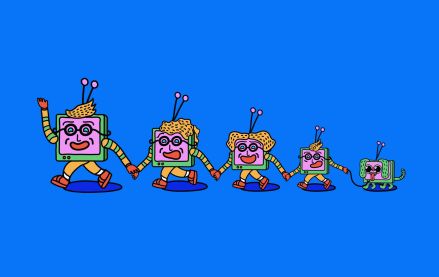 This week's Future of TV Briefing looks at what the Disney-Charter pay-TV distribution deal seems to indicate about the increasingly more-complementary-than-contentious relationship between traditional TV and streaming.