How Wattpad is using its platform, data to sell shows to TV studios and streaming services
May 21, 2018 • 4 min read
•
•
Publishers aren't the only ones looking to make it in Hollywood. Platforms are also getting in the mix.
Two years ago, Wattpad, an app where anyone can publish their own text-based stories, created a division, Wattpad Studios, to adapt those stories into TV shows, movies and books. It signed development deals with NBCUniversal's Universal Cable Productions and Canadian TV network Entertainment One. This year, its work has accelerated, premiering a pilot on The CW's streaming service CW Seed in February, signing a deal to produce a show with Sony Pictures Television and developing a show with AwesomenessTV that Hulu bought earlier this month — all based on stories that people had originally published on Wattpad.
More than a brand-building exercise, Wattpad sees these adaptations as a way to diversify its business in the same way that many media companies are getting into digital video. "At the end of the day, it's a strong business line," Wattpad Studios head Aron Levitz said.
For example, Wattpad has a first-look deal with Universal Cable Productions for stories in the teen and science fiction genres, where if the studio opts to turn a story into a show, Wattpad acts as the producer, he said. While Levitz wouldn't get into specifics, Wattpad can make money from licensing fees and royalties.
Wattpad Studios' adaption of its stories is an old trope with a new twist. Like a traditional book or magazine publisher, Wattpad can sell film and TV companies on content that already has an audience. But like a digital media publisher such as Vox Media and Gimlet Media, it can also sell them ads to promote these shows or movies to Wattpad's original audience. Then, there is the advantage of Wattpad owning its platform. The company has data that other publishers may not have, such as how various pieces of content compare and people's propensity to return to a piece of content, which it uses to identify which stories to adapt to the screen.
"We're really starting to figure out how to translate the billion points of data we collect every day into useful decision-making points for our studio partners," said Levitz.
Conceivably, anyone could go on Wattpad and see which stories are most popular among its 65 million users, how many total times people have read a story, how many votes (similar to likes) it has received and how it ranks in various categories, such as "teen," "2018" and "summerlove." Then, they could privately message the author and sign a deal to adapt a story without letting Wattpad in on the action.
But such publicly available data is not the best predictor of off-platform success, said Levitz. Instead, Wattpad looks at private data it has, like engagement time, how many times things are reread, the completion rates, what parts of the world it was read in most, he said. Wattpad also looks beyond individual stories to identify trends such as subgenres that are on the rise.
That data can reinforce the bets that movie studios, streaming services and TV networks make when they decide to adapt a piece of content into a movie or show.
"Thirty years ago, even if your book's been published and sells a million copies, that's a hit in book publishing, but then the movie flops. So this is a much more data-driven way to find out if [these stories] actually resonate with an audience," said Bernard Gershon, president of GershonMedia. "As a platform that can play a key role in this virtuous circle of creating content, proving the content works and then marketing to people who are passionate about that content, it's a great business model."
What ultimately matters is whether Wattpad Studios can turn its stories into hits for the companies adapting them. The evidence is so far limited. The pilot that Wattpad adapted from Lauren Palphreyman's story "Cupid's Match" for CW Seed became the second-most watched show on CW Seed within weeks of premiering in February, according to Levitz. The CW did not respond to a request for comment by press time.
"Cupid's Match" offers a template for how Wattpad aims to drive viewers to the other shows it has in the works. It promoted trailers in ads within the chapters of the original Wattpad story and in stories in the paranormal and fantasy genres with similar readerships. Wattpad plans to do the same with other projects. When AwesomenessTV's adaptation of Wattpad story "Light as a Feather" premieres on Hulu, Levitz said, "Hulu is going to want a lot of people showing up on Hulu night one."
https://digiday.com/?p=288470
This week's Future of TV Briefing looks at the post-strike landscape for producers preparing to pitch projects to TV networks, streaming services and film studios.
This week's Future of TV Briefing looks at what an industry group's conditional certification of three measurement currency contenders signals about the TV ad business's measurement overhaul.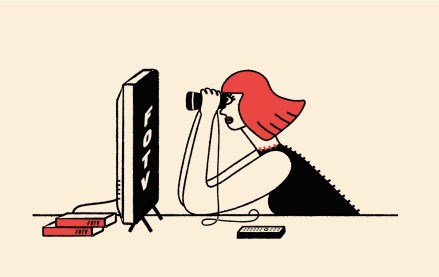 This week's Future of TV Briefing offers an updated list of the key terms that can cause confusion when talking about the TV, streaming and digital video industry.