The Washington Post is starting a channel on Amazon-owned Twitch
July 16, 2018 • 4 min read
•
•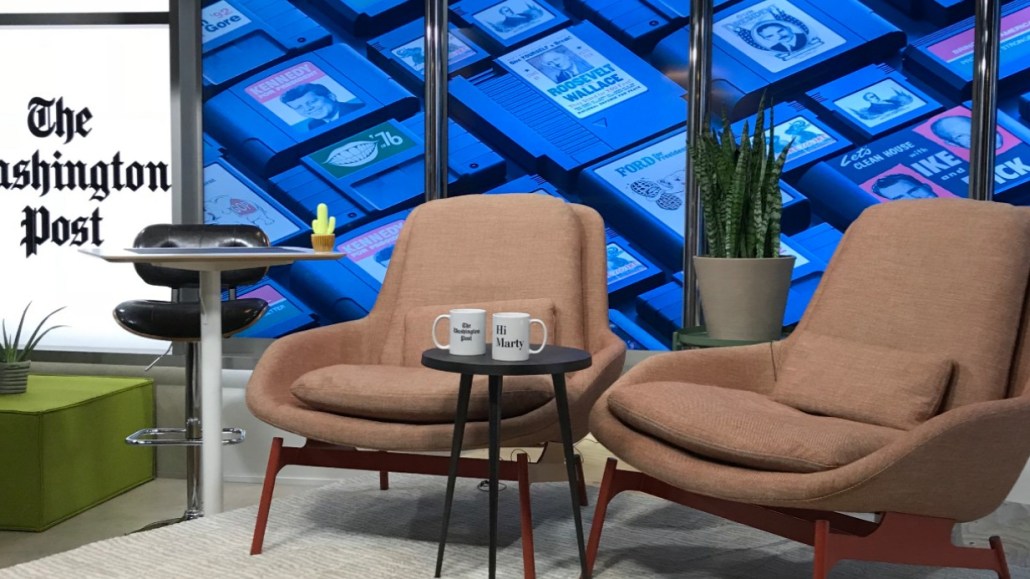 The Washington Post is looking to Twitch's livestreaming gamers of all places to reach new video audiences, with a new channel starting this week.
The channel will kick off with two shows. One is live news coverage hosted by video reporter Libby Casey, starting July 16 with a livestream covering President Trump's meeting with Russian president Vladimir Putin, with the frequency to be determined by the news cycle. The other is a series starting July 19 called "Playing Games with Politicians" where political reporter David Weigel will interview prominent politicians (Rep. Matt Gaetz, Sen. Corey Booker and Rep. Suzan DelBene are confirmed for the first season) while they play video games.
The Post had been watching Twitch for a while because it has a big, untapped video audience. Per the platform, it has 15 million daily active users and it reportedly has 1 million views at any given time. (Twitch is also owned by Amazon, which happens to share an owner with The Washington Post.) Its decision to launch a channel was validated when it broadcast Mark Zuckerberg's hearings on Capitol Hill in April and got 380,000 viewers the first day and 1.5 million views in all on its top clip that day. For comparison's sake, the top channel on Twitch Friday afternoon was Fortnite, with just over 200,000 live views.
"A constant question for us, because the digital landscape is evolving, is, where is our audience right now?" said Phoebe Connelly, deputy director of video at The Washington Post. "Right now, a huge video audience lives on Twitch. That is the appeal for us."
Connelly said the decision to try out Twitch was solely based on the existing video audience rather than Bezos owning Twitch and the Post.
The Post was a big user of Facebook Live, which was one of Facebook's attempts to figure out how to instill video-watching behavior on the social app. Facebook handed out millions of dollars to publishers to do live video, but when the subsidies ended, many publishers moved on. The Post was at one time posting upwards of 175 live videos on Facebook a month; as of the beginning of the year, it has shifted distribution of live videos to the Post's own properties and YouTube.
With Twitch, the difference is that the video audience is already there, Connelly said.
"I think we kind of killed the idea of pivoting to video," she said. "The misconception was if you build it, they will watch. The perspective at the Post is, we need to meet people where they are. Twitch, we're going into it knowing they're already consuming video. This is one where we know the 'watching' box is already checked, and we need to figure out how to check the news- and story-shaping delivery.'"
Twitch has a couple advantages for news publishers looking for new audiences. First, the streams are still mainly user-generated, and there's not a lot of professionally produced content, although that's growing. Gaming is still the main draw, but increasingly non-gaming producers like BuzzFeed, Cheddar and the NBA streaming either video-on-demand or live video on the platform. Twitch has a young audience; its core users are 18 to 34. Twitch has revenue models, including selling advertising and giving the programmer a cut. Twitch has a partnerships team that gives programmers feedback on what's performing well but doesn't dictate content.
Outside of gaming, categories like IRL (In Real Life) and non-game marathons are generating great audiences, said Michael Aragon, svp of content at Twitch. A key benefit for those streamers is that Twitch's primary audience are 18- to 34-year-old cord-cutters who get all of their entertainment and news on laptops and mobile devices, he said.
Twitch is also distinct as a livestreaming platform for its interactivity play — streamers can talk to their audience and the audience members can chat with each other, said Alex Watt, director of business development for Tubular. It's also suited to long-form video, she said.
Being a pioneer has its risks, too. The Post has no proven model to work off. Finding an audience will take time because streams have to be found by people looking for them or looking under the most-popular tab, which is dominated by popular games. Shows created for Twitch's distinctive environment won't easily be repurposed elsewhere. But the Post is creating the shows with existing staff, so at least there's not a lot of additional expense involved.
For now, the Post's top priority now is figuring out the format and tone and keeping an eye on the quality of viewer interactions. It was encouraged by the positive comments people wrote during the Zuckerberg livestreams. For the forthcoming shows, the Post will have a staffer, Gene Park, facilitating the shows by interacting with viewers in the comments section and on camera.
"Our success is going to be the connection that we forge with the audience," Connelly said.
Get more exclusive coverage and analysis around the future of video, TV and entertainment by subscribing to the weekly video briefing email.
https://digiday.com/?p=295298
This week's Future of TV Briefing looks at how this year's upfront and recent announcements from AMC Networks and Paramount indicate the progression of programmatic in the TV and streaming ad market.
This week's Future of TV Briefing looks at how major streaming service owners' subscription business fared in the third quarter of 2023.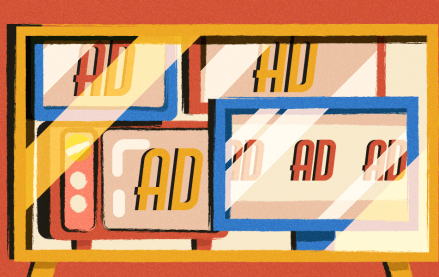 This week's Future of TV Briefing looks at what TV and streaming companies' latest quarterly earnings reports indicate about the state of the TV advertising market.