How YouTube latecomer Vox beat the odds and built a big channel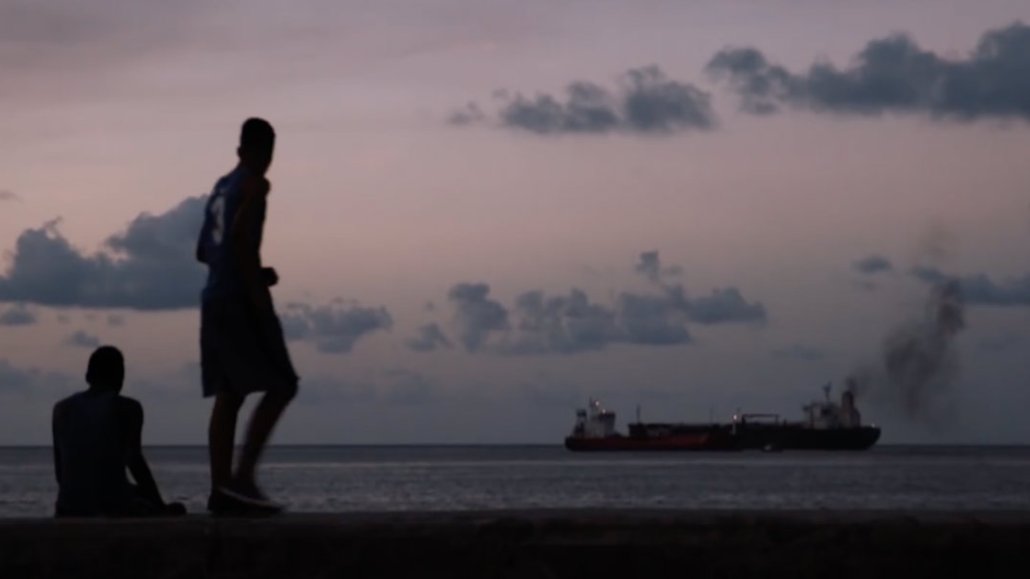 YouTube is like the Wild West in many ways, including favoring those who set up on the land in the early days.
Vox Media news site Vox, started in 2014, didn't have that luxury. For many latecomers, YouTube is unforgiving territory, and Facebook tends to offer more hospitable growth opportunities. But Vox decided to center its nascent video strategy on YouTube. A year ago, Vox had 753,000 subscribers and 146.7 million lifetime video views over two years. That's nothing to sneeze at, but it's not top tier in YouTube terms.
Fast forward a year: Vox has 2.2 million subscribers and 449.4 million total video views, which means Vox did twice as many views in the past 12 months than it had done in the previous two years. It now ranks 14th among news publishers on YouTube, according to OpenSlate.
The growth comes as people are willing to watch — and spend a lot of time with — Vox explainer videos such as the six-minute "The North Korean nuclear threat, explained" and the nearly 10-minute "Why humans are so bad at thinking about climate change." The average watch time on YouTube at the beginning of Vox's video efforts three years ago was one minute, according to Joe Posner, executive producer of video for Vox. Now half of Vox's YouTube viewers watch for at least four minutes.
"The stories we're taking on sometimes require us going deeper and longer," said Posner. "Not everything has to be nine minutes, but if we're doing a story on pharmaceutical ads — which is a complicated story and involves showing these ads — it would have served the story poorly if it was shorter."
The explainer videos are also stylistic. For instance, the "North Korean nuclear threat" explainer video mixes narration with newsreel footage, animated graphics — including graphic overlays above news clips —
and other striking visual elements to provide an in-depth look at the issue.
Vox's surge on YouTube comes at a time when it's incredibly difficult to launch new channels on the platform. There is overall growth — there are 75 percent more channels with at least 1 million subscribers this year than last year, according to data provided by YouTube. But the field is crowded, which makes it harder for publishers to stick out.
Vox credits its YouTube growth to the focus it has placed on doing what it does best: original, explanatory journalism. The video team, which grew from 12 to 20 staffers in 2016, functions as its own journalism unit separate from the writers, according to Andrew Golis, gm of Vox. While both departments frequently collaborate on videos, 60 percent of the video pieces created by Vox are original, fully reported ideas from the video team.
"Unlike other video teams, we're not getting assignments from an assignment editor saying this is the most important thing to cover," said Posner. "We're saying, what can we do and add visually to the great written journalism we do? The same way The New York Times Magazine is kind of its own product, Vox video is its own product."
This decision to stay focused includes not putting out hundreds of videos per week. On a typical week, Vox is publishing five videos to YouTube, with some shorter pieces created for other platforms. (This does not include Vox's continued experiments with Facebook Live.)
"What the team has really done is build trust with the audience," said Golis. "It's a deeper relationship, and it's not fast growth based on tricking the platform."
Which brings us to Facebook. Vox isn't ignoring Facebook — it has 1.4 million followers on the platform — but more often than not, it's publishing the same video on both YouTube and Facebook. That makes Vox's strategy YouTube-centric. In April, Vox hit 36.6 million views on YouTube, compared to 35.1 million views on Facebook, according to Tubular Labs. (Vox founder Ezra Klein contributes an additional 62 million video views on Facebook, Vox said.)  Now that Facebook itself is looking for publishers to create longer videos, the platforms could converge.
Recently, Vox Media announced a new slate of digital shows, which included three editorial series for Vox. "Vox Pop" breaks down the creative aspects of film, TV and music. It's been viewed nearly 55 million times to date. "Strikethrough," which has 43 million views so far, goes deep on political topics. And "Borders" focuses on international and political issues.
"Borders" comes out of one of Vox's most popular videos to date: "Syria's War: A 5-Minute History," which has more than 110 million views on YouTube and Facebook.
"There is incentive on platforms to make things specific to platforms," Posner said. "The reason we focus on putting things on multiple platforms is that it aligns more with our goals as an editorial brand. If it works in both places, that tells us we're doing a good job."
https://digiday.com/?p=236477