'Views can happen by accident': Publishers are thinking more about watch time — and YouTube
July 11, 2017 • 7 min read
•
•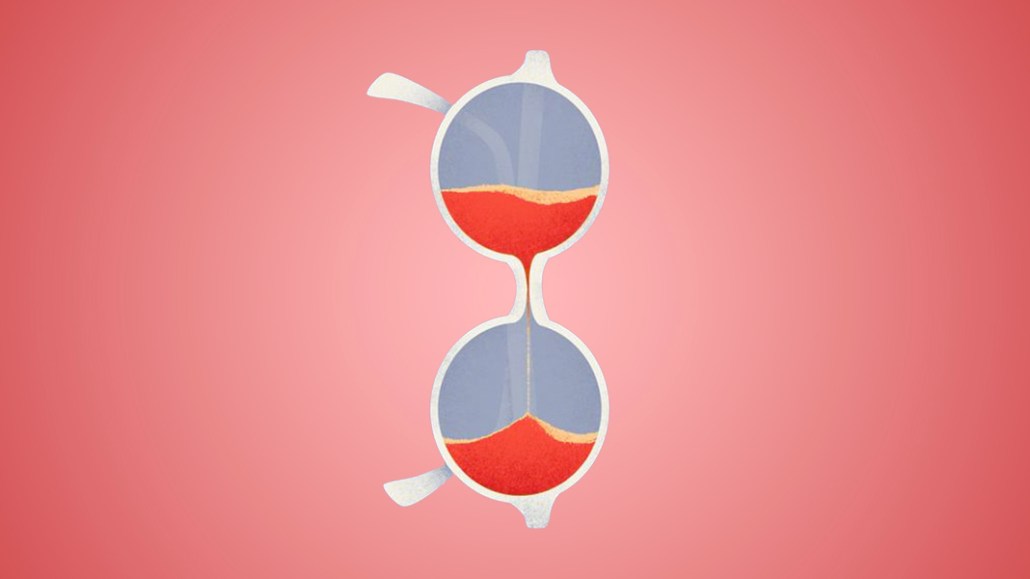 On Wednesday, June 21, the day before the eighth annual VidCon festival in Southern California, YouTube gathered roughly 30 video publishers to discuss the latest milestones and initiatives for the video platform.
One of the biggest topics of discussion during this publisher summit, which included companies ranging from BuzzFeed to The Atlantic to The Young Turks, was on watch time — specifically how YouTube prioritizes the metric when promoting and recommending videos on its platform.
"Their algorithm is always trying to learn if the video is a 'satisfying experience' for the user it's been recommended to, and one of the highest levers [for the algorithm] is if people watch and keep watching," said Kasia Cieplak-Mayr von Baldegg, gm and executive producer for Atlantic Studios.
Elsewhere, it's been a different story, as publishers seduced by the quick scale opportunities on Facebook rapidly built huge view counts off of three-second views. But as Facebook itself begins to prioritize longer videos and publishers look to expand into longer-form content, watch time is getting more attention — and so is YouTube.
Getting people to watch — and stick around
Digiday interviewed eight publishers, including several that attended YouTube's publisher summit, that said watch time is becoming increasingly important.
Group Nine Media, which includes Facebook video giants NowThis and The Dodo, said its emphasis on watch time has increased across its four media brands, especially as NowThis and other portfolio brands have started to invest more in doing longer-form video. "Views have always been a primary KPI and a good qualifier of scale," said Ashish Patel, svp of audience development and insights at Group Nine Media. "But as we think about goal setting internally, we want to qualify that scale even further — if views show breadth of scale, watch time gives us depth of the engagement."
"Video play-through rates and watch time have always been important, but increasingly so as we invest more in premium content," said Bleacher Report president Rory Brown. "It's already a metric that people associate with more premium offerings."
Bleacher Report is doing more entertainment content, including shows such as the animated series "Game of Zones" and "Gridiron Heights." Completion rates for the first seven episodes of the fourth season of "Game of Zones," which averaged three to five minutes per episode, ranged from 60 to 85 percent. Total views for the first seven episodes came in at just under 30 million, according to Bleacher Report.
"Views can happen by accident," said Uyen Tieu, gm of CNN's Great Big Story, which is averaging seven minutes per session on its mobile app and 35 minutes per session on Apple TV. Similarly, completion rates for Great Big Story on YouTube are between 70 and 80 percent, Tieu said. "That does not come by accident; that's content that is actually connecting with an audience."
Reach still matters, of course,  but companies that can demonstrate both reach and engagement will be better off in the long run.
"Watch time is a critically important stat today but only when it's paired with an audience stat, which views is one indication of," said Keith Richman, president of Defy Media. "You can have an 18-minute average watch time, but if only three people are watching, who cares? Views and watch time are not devoid of each other."
For YouTube-first companies, watch time is nothing new
Videos that help keep users on YouTube's platform longer are favored by the site's algorithm — though that doesn't mean YouTube is rewarding every longer video. The algorithm also factors in whether users stick around after watching a video to watch others — whether it's from the same channel or other channels, according to Matt Gielen, founder of audience development firm Little Monster Media.
"What our research has showed is that YouTube audiences want to be served videos that entertain them for five to eight minutes at a time, on average," Gielen said. "And videos that typically generate five to eight minutes in watch time are between 10 and 12 minutes long."
It's something video companies that have grown audiences on YouTube over the years, including Complex Networks, Defy Media and WatchMojo, know pretty well.
"The importance of watch time hasn't changed; it's just more at the forefront," said Dan Ghosh-Roy, svp of audience development for Complex Networks, which wants to program 40 weekly and daily shows by the end of the year. "Everyone wants to talk about their billions of views on this platform, but the fact of the matter is, we bucket our audience based on how they engage. We will determine a show that will make it or not make it based on whether people are watching through at significant completion rates."
"It's the most powerful thing that we have to show," said John McCarus, CMO of WatchMojo, which averages five minutes in watch time per video across its YouTube channel network. "People understand that 8 billion views on YouTube is hard to come by. If you can then add that you actually drive 5 minutes on average of watch time per video, that becomes a glaring statistic for marketers who are still trying to understand and decode the three-second view on Facebook."
Watch time is not transactional, but can lead to opportunities
Watch time does an important job of proving that people are watching videos and not just dropping once the view is counted. But it's still not a transactional metric with advertisers, which by and large still pay based on reach.
"Publishers aren't ready to make guarantees based on time spent, and the agencies aren't ready to buy in that way just yet," said Tieu. "You can tout time spent all you want, but once the RFP is out, people are going to look for the most effective CPMs and [cost-per-views], and all that dog-and-pony show goes out the window because the buyer is trying to get the most effective rate."
Still, video publishers that have strong watch-time and completion-rate numbers are making a point to bring them up in conversation with advertisers. Attn, Bleacher Report, Great Big Story, Complex, Defy and WatchMojo all said they emphasize these stats as a way to prove to marketers that they have a real audience.
"It emphasizes loyalty among viewers," said Brown. He pointed again to "Game of Zones," which AT&T sponsored in its fourth season. Showing completion rates as high as 85 percent has led to "fruitful" conversations with the telco giant about other sponsorship opportunities across Bleacher Report's slate of shows and other premium content, Brown said.
Beyond advertising, strong watch times help publishers interested in producing and distributing long-form content, including TV shows and films.
"So many publishers, including The Atlantic, are interested in expanding into longer formats — we see the audience for documentaries on Netflix, Amazon, CNN, HBO," said Cieplak-Mayr von Baldegg. "Proving that you can make an engaging short documentary is one building block toward longer form."
A second look at YouTube
Publishers' attention on watch time is also putting the spotlight back on YouTube. Simply put, YouTube is still the only social platform where people go to watch videos — and watch for significant amounts of time. During YouTube's annual keynote presentation at VidCon, YouTube CEO Susan Wojcicki said users spend an average of one hour per day watching YouTube clips on their phones alone.
"Look, no one is disputing Facebook's power to keep users engaged and get video in front of users," said Brown. "But it's a different behavioral ask to get them to watch 10 to 15 minutes of one video on a platform where people are used to just scrolling and scrolling and digesting so much different content. It's an issue of breadth versus depth."
The focus on watch time can at least partially be traced back to Facebook's decision to roll out mid-roll ads and prioritize longer videos in its algorithm. With videos needing to be at least 90 seconds long to qualify for a mid-roll ad, publishers are thinking about how to produce for those parameters.
"We've started to notice that videos that are a little bit longer are doing well on Facebook," said Matthew Segal, co-founder of Attn.
For the time being, YouTube remains the place for longer videos and longer consumption times — and a consistent revenue stream that comes from that. It's one of the reasons why The Atlantic recently moved to a YouTube-first distribution strategy. It's also why Group Nine Media, which is a behemoth on Facebook, is spending more time thinking about YouTube.
It's also why YouTube, even with the competition it's facing from Facebook, is still in the driver's seat.
"It's still the largest video platform," said McCarus. "Facebook is playing catch-up, but that's not going to happen overnight."
https://digiday.com/?p=244961
This week's Future of TV Briefing looks at what an industry group's conditional certification of three measurement currency contenders signals about the TV ad business's measurement overhaul.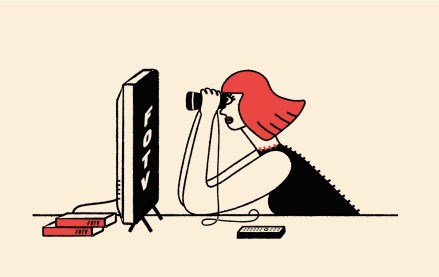 This week's Future of TV Briefing offers an updated list of the key terms that can cause confusion when talking about the TV, streaming and digital video industry.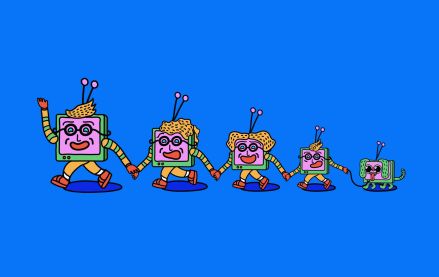 This week's Future of TV Briefing looks at what the Disney-Charter pay-TV distribution deal seems to indicate about the increasingly more-complementary-than-contentious relationship between traditional TV and streaming.