Video Briefing: Viacom's studio businesses are growing revenue
February 6, 2019 • 8 min read
•
•
Viacom has aggressively built out its studios businesses, in an effort to feed the seemingly insatiable appetite for content among streaming platforms, linear TV networks and other buyers. And it's given the company, which has struggled for years to show revenue growth among its media networks and Paramount's studio businesses, a positive story to tell.
The key hits:
Last year, Viacom announced new divisions at its company to develop, produce and sell shows to Netflix and other third-party buyers.
With a deep library of popular IP such as "Teenage Mutant Ninja Turtles," Viacom has a shot at being a prominent supplier of programming in the "Peak TV" era.
Studios businesses are already driving revenue growth, with Paramount TV alone projecting to grow revenue from $400 million last year to $600 million this year.
Challenges for Viacom include: the possibility that Netflix and others stop spending wildly on buying content from studios, as well as the ongoing fear that supplying other platforms with more content only reduces the amount of time people might spend on Viacom's platforms.
Ultimately, Viacom has to play ball with Netflix and other third-party buyers, even if we're looking at a future where Viacom is more of a studio than a media network operator.
Last summer, Viacom announced that it was going to start making TV shows and movies for third-party buyers including Netflix, Hulu and other streaming players and linear TV networks. Some of this programming, such as "The Real World" and "Daria," would come from existing intellectual property, while others would be all-new titles. The move resulted in the creation of studio units within MTV and other Viacom networks with plans to develop up to a dozen projects in 2018 alone. (The company also announced two new shows, "The Loud House" and "Rise of the Teenage Mutant Ninja Turtles," for Netflix as part of its earnings this week.)
Generally, the moves seem to be working. Viacom's domestic media networks revenue in its fiscal first quarter grew by 5 percent, driven by rate increases from pay-TV distributors as well as "OTT and studio production revenues," the company said. Some of this is creative accounting work by packaging in carriage fees with production revenue under one "affiliate fee" revenue business. But it can't be denied that Viacom is seeing some traction. Even Awesomeness, which the company acquired last year at a fire-sale price, is bringing in revenue: The series "Light as a Feather" was renewed by Hulu for 16 more episodes, and its film "To All the Boys I've Loved Before" is getting a sequel for Netflix.
This also doesn't include Paramount's TV studio, which is producing shows such as "The Haunting of Hill House" and "13 Reasons Why" for Netflix and "Jack Ryan" for Amazon. Paramount's TV studio is a "high-growth" business, according to what Viacom CEO Bob Bakish said in an interview with CNBC: It's expected to generate $600 million in 2019, up from $400 million last year.
(Viacom's international business is also contributing with Viacom International Studios securing deals to produce content for distributors such as Amazon, Clao and Imagen.)
Viacom's model is that these shows will be produced and licensed to buyers with Viacom retaining ownership of the intellectual property. This way, Viacom can benefit from other revenue streams such as merch, which is part of a consumer products and live events division that generated $99 million in revenue in the most recent quarter.
These are all positives for the company, which is becoming a top supplier at a time when the market for shows seems infinite.
But let's not ignore the challenges, either.
For instance, we might be living in the era of "Peak TV" right now, but how sustainable is that over a longer term? Netflix is spending billions every year on content — which has led the company to rack up a ton of debt — but what happens if Netflix stops growing and stops spending so wildly on content? Netflix has also moved more of its original series productions to its own internal studio, which could limit the number of projects it buys from external suppliers.
And let's not forget that one of the big reasons Nickelodeon ratings have been hit hard over the years is because a lot of that programming was licensed off to streaming services. To borrow a quote from Netflix CEO Reed Hastings, every second someone spends watching Viacom's "Pinky Malinky" on Netflix is a second they're not spending watching that show on a Viacom-owned Nickelodeon.
Part of Viacom's pitch is that these movies and shows will feature light branding that could drive some viewers back to Viacom-owned networks and media properties. For instance, "Pinky Malinky" has Nick branding in the opening of the episodes. Is that enough to drive awareness and get people to check out more Nick programming on a channel, website or app owned by Viacom? Probably not.
Ultimately, though, Viacom is facing the same challenges as other big media operators. But with the exception of Disney and maybe HBO, which have the brands and relevance today to direct their studios to prioritize their own streaming services, most companies will need to play ball with Netflix, Amazon and other big third-party content buyers. That's where a lot of the audience is and that's where you need to be in order to stay culturally relevant (and grow revenue).
This doesn't solve all of Viacom's problems. TV ratings are continuing to decline and cord cutting continues to rise, neither of which bodes well for Viacom's TV channels. And by investing in its studio businesses, maybe we're looking at a future where Viacom is more of a studio company than an operator of media networks. But in general, I'm more bullish about the future of Viacom's studios than other areas of the company's business. (See: thoughts on Viacom's decision to go after — and acquire — a free video streaming service such as Pluto TV.)
Confessional
"We're seeing strong revenue numbers with non-skippable commercials [on Snap] — definitely more so than a year ago, before they had the ad product. And Sean Mills and his content team, despite all of the madness over there, they are a great team to work with." — Exec at Snapchat Discover publisher and shows producer
Numbers don't lie
2.6 million: The average minute audience that streamed the Super Bowl, up 31 percent year over year, according to Nielsen data provided by CBS.
-32 percent: Unsurprisingly, Netflix says its viewership in the U.S. was down during the Super Bowl when compared to a normal Sunday.
496: Number of scripted original series in 2018 across broadcast, cable, basic cable and streaming, according to research released by FX.
+11 percent: YouTube ad revenues were up in the third quarter, year over year, according to MediaRadar.
What we've covered
How NBCUniversal is marrying TV spots with digital ads:
NBCU is working with FreeWheel to use the ad tech firm's ad server to schedule the ads running on its linear TV networks.
Connecting the digital ad server with linear inventory sets NBCU up for a day when both inventories can be treated equally.
Read more about NBCU's ad business here.
With slim ad revenue, UK publishers look to alternatives to Snapchat shows:
U.K. publishers are looking for other ways to make money from their Snapchat efforts, including piloting shows to sell to broadcasters and e-commerce.
"We need to mitigate the lack of revenue or the potential lack of monetization," said one publishing exec.
Read more about U.K. publishers and Snapchat shows here.
What we're reading
FX boss doesn't want you to buy what Netflix is selling (in metrics): John Landgraf, CEO of FX, argued that because Netflix doesn't use universally accepted TV viewership metrics, it's unfair to compare the viewership numbers the service does release with TV figures from Nielsen. For instance: Netflix says 40 million household accounts watched "Sex Education" within the first month of the show's release. But as we've covered before, Netflix's stat is measuring the number of accounts that watched 70 percent of one episode — not the full season. Data from FX and Nielsen — which, admittedly, has its own issues — suggests "Sex Education" averaged 3 million viewers per episode (in the U.S.). In any case, there is no denying that Netflix is huge and can drive a ton of viewership, but let's not blindly parrot the huge numbers the company likes to selectively release.
ABC News' Facebook Watch show "On Location" is outperforming other shows: Tell me if you've heard this before: the key to getting people to watch (for at least three seconds) on Facebook is with catchy headlines and attention-grabbing visuals early on in the video. That's what ABC News is doing with its Facebook-funded show "On Location," which also happens to be shot in the vertical video format that would be ideal to someone who comes by the show on their phones.
ESPN+ surpasses 2 million paid subscribers: That's another million subscribers in 5 months for ESPN's subscription service, which has used live sports rights to combat sports and soccer, original programming to gather a paying member base.
https://digiday.com/?p=321287
This week's Future of TV Briefing looks at what an industry group's conditional certification of three measurement currency contenders signals about the TV ad business's measurement overhaul.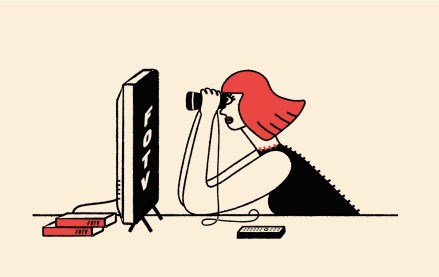 This week's Future of TV Briefing offers an updated list of the key terms that can cause confusion when talking about the TV, streaming and digital video industry.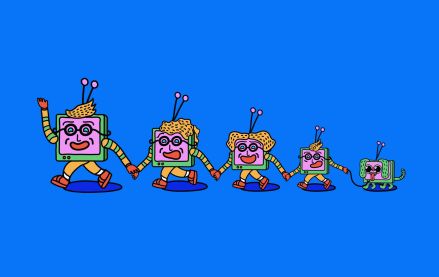 This week's Future of TV Briefing looks at what the Disney-Charter pay-TV distribution deal seems to indicate about the increasingly more-complementary-than-contentious relationship between traditional TV and streaming.