Video Briefing: Netflix isn't embracing ads because it doesn't need to (right now)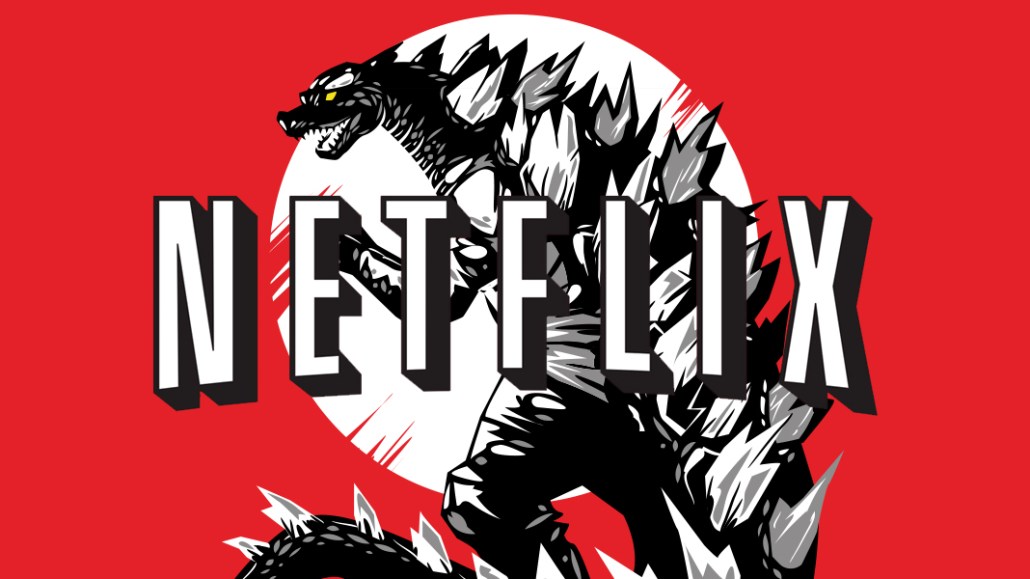 Sign up to get the video briefing in your inbox every week.
Repeat after me: Netflix will not have ads anytime soon.
There was a minor furor — and if you're certain type of ad executive, more than a tingle of excitement — this past week when it was reported that Netflix was testing promotional videos between episodes and movies. The idea, for Netflix, is to test out promoting more of its content library to users while they're binge-watching on the platform.
Yes, these are ads, but they're not ads. TV networks run promos of their shows all the time, and it would be pretty stupid of Netflix, which is only interested in getting its users to spend more time on its platform, to not test out every recommendation product possible. Of course, that didn't stop some users from getting upset — and truthfully, the promo recommendations product sounds as annoying as Netflix's current autoplay feature. And it didn't stop some media watchers, many of whom love to predict Netflix one day embracing advertising, from proclaiming that Netflix has finally embraced advertising. (Netflix was forced to clarify that it wasn't testing an ad product.)
Here's the thing, though: People who think Netflix will introduce advertising fundamentally misunderstand what Netflix's long-term game plan is. The company doesn't have more than $28 billion in payment obligations — largely to fund its massive content budget and pay back debt — because it's worried about revenue growth in the short term. Netflix wants 300 million subscribers. Maybe 400 million. It wants to replace the entire TV business, instead of just one network.
Netflix is often compared to Spotify, which has an ad-supported tier as well as an ad-free, subscription one. Yes, both are mass streaming services, but remember that Spotify is a distributor of other people's content. Spotify needs the big record labels, which account for about 87 percent of the service's streams. The labels have a lot of power and enforce strict parameters on Spotify, which includes having a catalog that's not radically different from other major streaming services.
Netflix, meanwhile, is dedicating roughly 85 percent of all new spend toward original productions and plans to release more than 700 projects this year alone. Increasingly, Netflix is also producing its original content internally rather than commissioning an external partner to do so. Netflix is working toward a future where it doesn't need the big TV networks and Hollywood studios the way Spotify needs the big record labels. That is a costly venture which requires subscriptions — and a ton of debt — to finance. An ad-supported tier won't fix that; only more subscribers will.
Also, let's not forget that Netflix has no interest in infuriating its customers for a short-term revenue boost. Netflix does not need a short-term revenue boost right now, simply because Wall Street has not asked it to. The market has been fine with Netflix taking on a ton of debt because it wants to see if Netflix can continue growing and achieve the type of global scale that it's shooting for.
If that growth stalls so dramatically and over a long enough period that it changes how Wall Street assesses the company, then, yes, it might be time to think of an ad-supported tier. (And, yes, Hulu has demonstrated that this can work, but Hulu has always mixed subscriptions with advertising. Netflix has steadfastly and publicly refused to.)
Developing markets are also another option. It's possible that Netflix would see a cheaper, ad-supported tier as a way to grow subscribers in those countries. But considering that OTT advertising market generally lags behind the wealth of consumption in the U.S., just imagine how far behind it would be in developing countries. And that's not even factoring in the costs that would go into building such a product and infrastructure.
Netflix also has other options to create cheaper tiers in developing markets. Partnerships with local broadband providers, for instance, is one way to gain distribution.
There might come a bright, beautiful day when Netflix embraces ads and we can all bask in the glory of engaging 30-second films from brands, but until then: keep dreaming.
This week on… Facebook
Facebook is close to naming a new CMO, a source tells me. Facebook has been looking to fill this role since January, when the previous marketing chief, Gary Briggs, announced that he was retiring. It's unclear who the leading contender is for the gig, but I'm told that some top marketing execs, including HP CMO Antonio Lucio, have been considered.
Confessional
"We found early success with [Amazon Prime] Video Direct because they were giving away millions of dollars as bonuses for top-performing videos each month. But once that program ended, we didn't invest too much resources there because viewership was not great and it just wasn't optimized for news at the time — we had to do a ton of manual work to get our videos onto their platform." — News video publisher
Numbers don't lie
$30 billion: How much profits the Boston Consulting Group predicts will move away from traditional TV toward streaming video.
10 percent: Streaming TV bundles such as YouTube TV and DirecTV Now accounted for 10 percent of all OTT viewing in April, according to comScore.
What we've covered
Hulu's upfront ad sales commitments are up 50 percent this year:
The number of minutes spent watching content on Hulu's ad-supported tier has doubled since 2017, which has fueled ad revenue growth.
Dynamic ad insertion will be available inside half of Hulu's live TV inventory by the end of the year.
Read more about Hulu's ad growth here.
Amazon is driving transactions for TV networks and studios:
One U.S. network said Amazon Prime Video has surpassed Apple's iTunes in delivering revenue from sales and rentals of TV shows.
Amazon is now the second-biggest connected TV platform after Roku, which means more and more people are getting used to buying and renting movies and TV shows through the Amazon Fire TV devices.
Read more about the latest in Amazon's video business here.
What we're reading
CBS brings ad-supported channel tier to Amazon: As we've previously reported, Amazon plans to add more ad-supported streaming video channels to its Prime Video Channels program, which allows TV networks and other OTT programmers to sell add-on subscription streaming channels to Prime customers. CBS announced this move earlier this year for its streaming service CBS All-Access, which has a cheaper tier with limited commercial breaks. Expect more of this.
How Netflix accounts for its big-money talent deals: This is a fascinating piece in Variety which goes deep on what gets added to Netflix's balance sheet. With more than $500 million earmarked over the next few years for Ryan Murphy, Shonda Rhimes and Kenya Barris alone, Netflix has to get creative about how it accounts for this in its financial reports.
https://digiday.com/?p=299944