Jeffrey Katzenberg's Quibi is looking to score big ad dollars
May 1, 2019 • 6 min read
•
•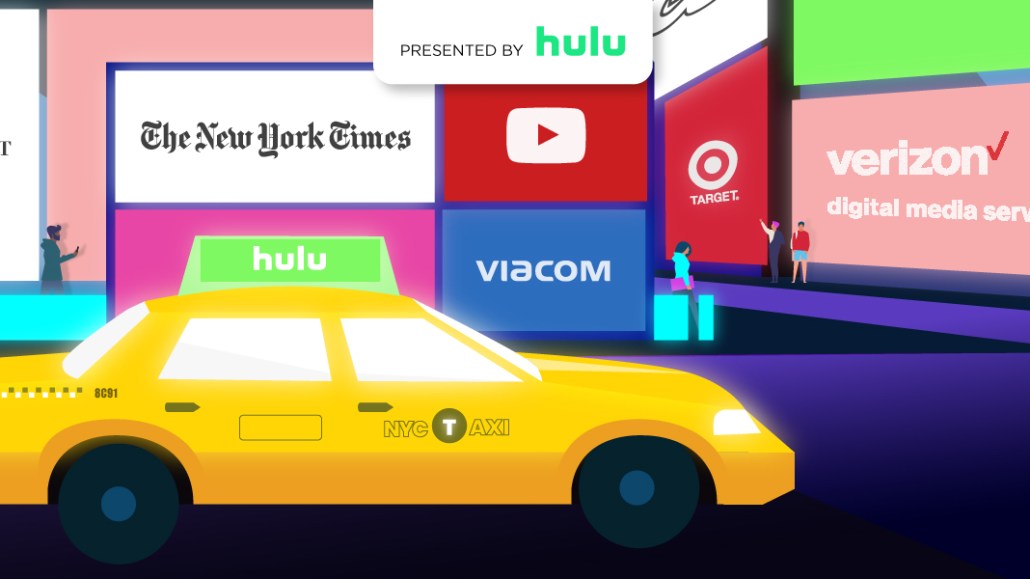 Digiday's NewFronts coverage is presented by Hulu.
Sign up here to get the Digiday Video Briefing delivered to your inbox every Thursday. 
Jeffrey Katzenberg's Quibi is spending big bucks on original content as the company hopes to build the next big thing in mobile streaming video. But while subscriptions will be the primary driver of revenue for Quibi, the company is looking to score significant ad dollars, too.
The key hits:
Quibi executives are meeting with advertisers to secure big ad commitments.
Quibi will have a $5 ad-supported subscription tier and an $8 ad-free tier.
According to an investor deck, Quibi expects advertising to account for 30% of revenue at 20 million subscribers, and 24.9% of revenue at 70 million subscribers.
Quibi has lofty ambitions but the key hurdle is still whether consumers actually want a mobile streaming video platform with bite-sized, high-end movies and shows.
"Don't bet against Katzenberg," industry insiders said, and Quibi certainly has a strong executive team backing him.
If Quibi succeeds, the most likely scenario is that it succeeds as another subscription streaming service with great content — not because it's a "mobile-first" platform.
Quibi executives are currently making the rounds with brand marketers and ad agencies seeking upfront ad commitments, according to two sources familiar with the matter. These sources declined to share information on the exact pricing Quibi is looking for, but said the company is prioritizing larger deals as it preps its streaming service for launch by next April. The effort is being led by Tim Connolly, Quibi's head of partnerships and advertising, sources said.
Similar to Hulu, Quibi will launch with two monthly subscription tiers: $5 for an ad-supported plan and $8 for an entirely ad-free plan. The ad-supported plan would have a limited ad load and would include less intrusive advertising such as sponsorships and six-second ads, sources said.
If Quibi gets to 20 million subscribers, the company expects advertising to account for nearly 30% of total revenues — as much as $665 million annually, according to a pitch deck shared by Quibi with investors (back when it was still called "New TV") last year. If Quibi got to 70 million subscribers, advertising would account for 24.9% of revenues, bringing in nearly $1.6 billion annually.
Those are lofty ambitions. But the key hurdle for Quibi is still whether there is any consumer demand for a "mobile-first" video streaming service.
"Don't bet against [Katzenberg]," said an entertainment talent agency executive. It's a common refrain from people in the industry — and it's true, Jeffrey Katzenberg has the storied background and the relationships to not only raise a ton of money, but also create some compelling original programming for Quibi. And if a show on Quibi made by a famous director such as Guillermo del Toro is good enough to get people excited, why wouldn't they subscribe?
Quibi also has a strong executive team in place. For instance, Connolly was the former svp of partnerships and distribution at Hulu. Along with helping build Quibi's ad business, Connolly's job is to also find distribution for Quibi — which the company is expected to do by focusing on bundling/wholesale deals with wireless carriers such as AT&T and T-Mobile, connected TV device sellers such as Roku and gaming consoles. And staying with that Hulu theme, Quibi might also do a promotional bundle with Spotify, according to the investor deck. Connolly certainly has the background to land these deals."He knows the ins and outs of how to get those deals done," said the talent agency executive.
Fundamentally, though, if Quibi succeeds, it's more likely to do so as another subscription video streaming service with great content, versus its "mobile-first" nature. As one longtime entertainment executive recently told me, he's not sure he wants to spend 10 minutes on the subway or in line watching a scripted show that requires a ton of attention. He'd prefer to watch that on a TV.
It appears that Quibi is already expecting this to some degree, as even its investor decks from last year includes plans to launch streaming apps on Roku, Apple TV and gaming consoles — all of which are connected TV platforms.
Confessional
"There's some deja vu [at NewFronts this year]. To be honest I don't think there's a lot new to talk about from the partners. Twitter again is rolling out a set of content partnerships, but that's what they've done the last few years. There's nothing mind-blowing." — Ad agency executive
Numbers don't lie
950: Number of Twitter's content partners
$1.7 billion: The amount Amazon spent on content in the first quarter (spanning music and video.)
What we've covered
TV networks are blurring the lines between upfronts and NewFronts:
TV networks are selling digital inventory as part of their upfront deals.
"TV networks are taking digital more seriously," said an ad buyer. "There's way fewer people going [to NewFronts."
Read more about TV networks and the NewFronts here.
Publishers test alternatives to annual NewFronts:
Group Nine Media and Refinery29 are among the big digital publishers sitting out of this year's NewFronts show.
With TV and digital platforms gobbling up upfront ad dollars, the decision to host a splashy NewFronts event can be tough for publishers.
Read more about publishers and the NewFronts here.
What we're reading
BBC admits iPlayer has lost streaming fight to Netflix: Due to tight regulation, BBC says its streaming service, iPlayer, has lost market share to Netflix in the U.K. Five years ago, iPlayer had a 40% market share, which has now dropped to 15%. The BBC wants to make changes that allow shows to be on its service for a year — right now, some episodes drop off after 30 days. But even if the proposal is accepted by regulators, BBC doesn't expect that to reverse the tide in declining market share; the broadcaster has ceded ground to Netflix and is now just trying to pause or at least slow down its declining market share.
Cheddar has been acquired by Altice for $200 million: Digital news network Cheddar has sold to cable operator Altice in an all-cash deal. As part of the deal, Cheddar CEO Jon Steinberg will become president of Altice News, a unit that will oversee Cheddar as well as Altice's News 12 channel and i24News.
Inside Walmart's original programming push: The retailer plans to make a "half-dozen" original programs, which will be released on its Vudu streaming service. Walmart is focusing on family-friendly programming, including a reboot of the 1983 comedy "Mr. Mom." The company is also pitching advertisers on "shoppable" video, giving them the opportunity to drive sales from ads that run during these programs on Vudu.
Samsung is making vertical TVs: Because millennials.
Subscribe to the Digiday Video Briefing: A weekly email with news, quotes and stats around the modernization of video, TV and entertainment. 
https://digiday.com/?p=332315
This week's Future of TV Briefing looks at the post-strike landscape for producers preparing to pitch projects to TV networks, streaming services and film studios.
This week's Future of TV Briefing looks at what an industry group's conditional certification of three measurement currency contenders signals about the TV ad business's measurement overhaul.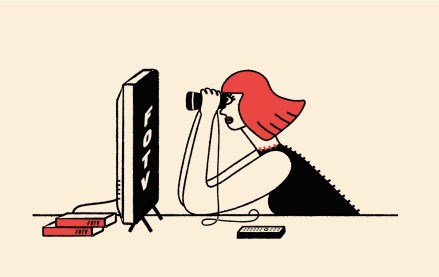 This week's Future of TV Briefing offers an updated list of the key terms that can cause confusion when talking about the TV, streaming and digital video industry.