Video Briefing: 'Mobile-first' Quibi is also targeting TV via OTT
December 13, 2018 • 6 min read
•
•
Jeffrey Katzenberg might be pitching Quibi as a "mobile-first" video streaming platform, but that doesn't mean Quibi will only be available on mobile devices — it appears the TV screen is also part of the plan.
The key hits:
Based on a pitch deck, Quibi's proposed "go-to-market" plan includes apps for streaming TV devices ranging from Apple TV and Roku to gaming consoles such as Xbox.
This feels like a hedge as the expensive programming at the center of Quibi's strategy feel better suited for TV screens than mobile screens.
If a significant chunk of Quibi users end up watching on TV screens, suddenly Quibi is more directly competing with Netflix, Disney, HBO and others for time and attention. How would this impact Quibi's content budget?
The entertainment industry doesn't want to bet against Jeffrey Katzenberg and, even if they're skeptical, are willing to give him the room to make Quibi succeed.
One note: Only 20 percent of Quibi's estimated budget is being reserved for digital fare, everything else would go toward tentpole and other high-profile projects, which will be made by big, established entertainment studios and producers.
Over the past week, Digiday has shared insights gleaned from a pitch deck Quibi — back when it was still called "New TV" — was presenting to investors. This included how Quibi would look toward wireless companies and other third-party platforms for distribution bundles, as well as a deep dive into the company's original programming strategy and content budget.
Here's one more: another page in the pitch deck outlines Quibi's "go-to-market plan," which it hopes will include aforementioned third-party distribution deals with carriers such as AT&T, T-Mobile and Verizon. With Quibi being a mobile streaming video service, the plan will naturally feature apps for Apple, Android and Samsung devices.
But the page also includes a slot for "OTT multi-media streaming services" and name-checks Roku and Apple TV as examples, as well as another slot for gaming consoles such as the Xbox One and the PS4. This means that Quibi is at least thinking about having its own streaming TV apps.
On one hand, this makes a ton of sense: Quibi's programming strategy centers on expensive projects from star filmmakers such as Guillermo del Toro. Quibi's pitch is that it's buying two-hour and four-hour stories, which it then will cut up into eight- to 10-minute installments for mobile, on-the-go viewing. But these are still long-form stories, with long-form production values, which should mean some people would want to watch them on high-resolution TV screens.
On the other hand: This feels a little bit like a hedge. Quibi's mobile app could have the perfect design that's ideal for watching shorter-format video on mobile devices. But what if people end up choosing to watch these top-flight projects on the screens where they have always watched such programming?
If a significant chunk of Quibi viewers choose to watch its programming through Apple TV, Roku and other similar devices that connect to TVs, then wouldn't Quibi just become another subscription streaming video app in a growing sea of streaming video apps? "It begs the question: if you're going to watch it on Roku, is that a quick bite or is that just normal distribution?" said Paul Greenberg, CEO of digital video firm Butter Works.
This would also mean Quibi would more directly compete for time and attention with mainstream subscription video giants such as Netflix, Amazon, Hulu and soon Apple, Disney+ and WarnerMedia. (Which brings up the next question: Would this mean that Quibi would have to spend even more than it's already planning to in order to be competitive?)
A frequent response I get from many entertainment industry people is that this is Jeffrey Katzenberg — you don't want to be left out if the Hollywood mogul has cracked the code on getting people on mobile phones to watch HBO-level stuff. Many might be skeptical about Quibi's prospects, but feel Katzenberg has earned the runway to make such an ambitious bet. "You never want to bet against Jeffrey Katzenberg, so let's give it a shot," Greenberg said.
One thing to make note of: there are many ways that Quibi is going to be compared to Go90 — and rightfully so. But based on the pitch deck, Quibi's own estimated first-year content budget sets aside roughly 20 percent of dollars for exclusive programming from cable and digital programming partners and other daily news and sports programming. The bulk of the hypothetical $600 million 2020 budget is going toward high-profile content, which Quibi is mostly going to work with big, established entertainment studios, producers and talent. It's Hollywood, after all.
Confessional
"We are replacing the long-tail, low-rated cable networks with over-the-top. OTT gives us a chance to more deliberately think about where dollar no. 10 of 10 goes today — and that's an amazing thing for the industry." — Agency CEO
Numbers don't lie
$4.6 billion: The amount Verizon has written off from its acquisitions of AOL and Yahoo, which it paid $10 billion in order to build a rival to the digital ad duopoly. (Spoiler alert: it didn't.)
$30: CPMs for non-targeted ads on Fire TV.
What we've covered
Hulu turns on private marketplace for ad buyers:
The new marketplace will allow advertisers to programmatically purchase ads within Hulu's live TV and on-demand programming.
Ad buyers welcome the launch as it will open up more inventory on Hulu, which doesn't always have enough space to meet ad demand.
Read more about Hulu's PMP here.
Broadcasters need to look outside of media for talent with SVOD skills:
U.K. broadcasters are seeking new roles to manage various elements of going direct-to-consumer, such as subscriber churn.
This has meant looking for new hires outside of media, in industries where people have to manage subscriptions, commerce and other DTC products.
Read more about CTV advertising here.
What we're reading
NFL's hit season is boosting ad sales: The ratings are up for the NFL this year, with all NFL TV windows averaging 16 million viewers, up 5 percent from last season. And that means ad spend is also up. Ten brands, including Verizon, Geico and Ford, have combined to spend an estimated $739.5 million on ads during NFL games this year, according to iSpot.tv estimates.
Netflix reveals some of its most-watched programming: Almost half of the viewers that have watched "To All the Boys I've Loved Before" (which was produced by Awesomeness and sold to Netflix) have watched it more than once. Condé Nast Entertainment also gets some love as two of its Netflix series, "Last Chance U" and "Fastest Car," were among the top-10 most-binged shows in the U.S., Netflix said.
https://digiday.com/?p=315311
This week's Future of TV Briefing looks at how this year's upfront and recent announcements from AMC Networks and Paramount indicate the progression of programmatic in the TV and streaming ad market.
This week's Future of TV Briefing looks at how major streaming service owners' subscription business fared in the third quarter of 2023.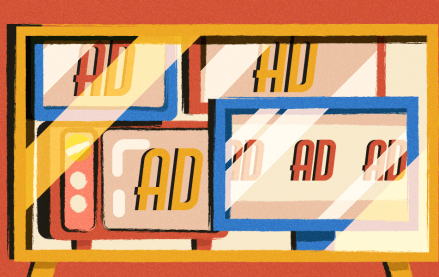 This week's Future of TV Briefing looks at what TV and streaming companies' latest quarterly earnings reports indicate about the state of the TV advertising market.