Video Briefing: Beware, Facebook Watch publishers, the subsidies will not last
February 20, 2019 • 7 min read
Facebook has a new funding program that matches publishers with top influencers for Facebook Watch shows. But Facebook is also being more candid about a future where it's not subsidizing most Watch programming.
The key hits:
A new Facebook Watch program is looking to fund shows made by publishers and starring top influencers.
At $200,000 per show (according to one source), it's not a lot of money for top publishers — but it's still money.
The challenge would be in keeping margins at a level where the publisher is seeing enough revenue after production costs and influencer fees.
Facebook, meanwhile, is being more open about how it doesn't expect its various publisher and creator subsidies to last forever. The long-term plan is that this content can be entirely funded by sharing ad revenue.
Evidence is mounting that Facebook is spending less overall on shows made by publishers, with even some news shows getting renewed at a lower budget.
Facebook's shifts have prompted many publishers to not view Facebook as a meaningful source of production and licensing revenues.
Last week, we reported about a new Facebook Watch program under which Facebook would fund video shows produced by publishers and starring top influencers. It's the latest initiative inside Facebook to get YouTubers and other influencers — and ideally, Facebook users — interested in Facebook Watch.
"Facebook is trying to figure out how it can get creators to care more about Facebook," says a publishing executive who recently met with Facebook about Watch. "Facebook has never been a creator platform. One way to make that happen is by connecting them with publishers and another way is to actively fund the partnership between the two."
Sources describe the program as an incubator, with Facebook providing money, data and other tools, but leaving the actual production to publishers and influencers. One source said that Facebook offered to pay $200,000 for an eight-episode show.
"$25,000 per episode is pretty good if you can make it at $12,000 [per episode]," says one publishing executive who has been briefed by Facebook. "But you have to keep in mind the level of influencer they want — which means factoring in the influencer fee. That will make it difficult to pull off gigantic margins. But if you play your cards right and create the right type of shows, you can probably eke out a 20 percent margin. Maybe."
If a publisher sells five such shows, that's a $1 million or so of revenue and around $200,000 in profit if you can keep your margins solid (which is much easier said than done). And since publishers also retain ownership of the show and would only license to Facebook for a limited amount of time, there's a chance to make additional money through video syndication and other ancillary revenue streams down the road.
As with Quibi, Facebook, Snap and anyone else that's showing a willingness to pay for digital content, take the money while you still can.
Because even Facebook is getting more public that its subsidies for publishers and creators aren't going to be around forever. We've written before about how Facebook brass had indicated prior to launching Facebook Watch that they didn't plan to subsidize programming for the video section forever. Then, earlier this year at CES, Facebook's Matthew Henick said: "We will definitely modulate our investment. We are not going to make the bulk of the content that people want to see."
To be clear: Facebook is still spending money on content. It still has big-money deals for live sports, some news and entertainment shows such as Jada Pinkett-Smith's "Red Table Talk" and the upcoming reboot of "The Real World." But Facebook hopes that eventually, its ad products work well enough that publishers — not Hollywood studios or sports leagues — can fund their content from the shared ad revenue. (Let's ignore that this will maintain Facebook Watch's current status as a lighter YouTube clone — which might be fine with Facebook at this point.)
Evidence is mounting that Facebook has already begun to wind down how much it's spending overall on content. The company hasn't commented on its 2019 budget for Watch, but it's not buying content in as much bulk as it used to, sources say. (Some of this is driven by the fact that Facebook is earmarking more of its budget for international programming as Watch continues to expand overseas.)
"They are still looking for [shows] from us," says a source at a publisher with a news show that was renewed by Facebook, but at a lower price. "But it definitely appears that they're looking to dial back on the amount of money they slide out into the world."
But with Facebook's various fits and starts with Facebook Watch strategies, many publishers have moved past considering Facebook as a huge source of production and licensing revenue. "We don't think about Facebook anymore as a [content] buyer," says a source at a publisher with multiple shows on Facebook Watch since launch.
Pretty soon, it appears Facebook won't be thinking as much about publishers as content sellers.
Confessional
"I've been asked by media planners: 'We're thinking about doing this program with [some digital media company], but are they even gonna be solvent nine months from now?' Imagine you're at P&G, how would you look if you did a multi-million dollar program with a company that doesn't exist anymore?" — Digital publishing exec
Numbers don't lie
$2 billion: How much 120 DTC brands tracked by the Video Advertising Agency spent on TV advertising in 2018.
10 to 20 percent: Percentage of Xaxis clients' digital video ad dollars that go toward outstream video.
699,000: The number of YouTube subscribers gained by DJ Marshmello the day after his live set on Fortnite over Super Bowl weekend.
What we've covered
Snapchat is willing to pay for some of its Discover video shows:
Snap is offering to pay companies between $40,000 to $50,000 per episode — or more.
However, Snap is being very selective on which shows it chooses to pay for; and is demanding ownership of the show if it does pay.
Read more about Snapchat shows here.
Ad buyers' latest gripe: Outstream video ads playing out of view:
An advertiser found that outstream ads sold by Teads, Sharethrough and other vendors were still playing even after the video was out of view.
Outstream video is not exactly in high demand among advertisers and usually comes as part of a broader video deal.
Read more about outstream video ads here.
What we're reading
New details emerge about Apple's streaming "channels" service: Apple is asking for a 30 percent cut of subscription revenue generated by channels in this program, which seeks to replicate the success of Amazon's Prime Video Channels. With Amazon pushing channel programmers to an even 50-50 split, Apple has a chance to curry favor with media companies frustrated by Amazon. Of course, at 30 percent, Apple is also asking for twice of what it normally taxes HBO and other subscription channel owners in its App Store (after the first year).
Streaming skinny bundles hit their weight limit (sub required): Hulu's live TV service has now passed DirecTV Now to be the second-biggest "virtual MVPD." There are legitimate questions on whether these services can fully offset the pace of cord-cutting. And the reality is that they probably won't. But for Dish and DirecTV, it doesn't help to have competition from Hulu and YouTube — both of which have massive user bases that they can market these products to.
Amazon's big TV plans include more global fare: Amazon Studios head Jennifer Salke said the company is working on an international spy series, which would then have localized spin-offs in countries such as India and Italy. Overall, Amazon plans to greenlight more than 20 shows from around the world. The company has also rethought its film strategy, with plans to release about 30 original movies per year at budgets ranging from a few million dollars to $50 million, according to The New York Times.
How the Murdochs will spend their money following Disney sale: From Roku to Caffeine to Vertical Networks, the Murdochs have invested in various video, streaming and technology companies. Their investment activity could ramp up once Disney's acquisition of 21st Century Fox's various entertainment assets is completed.
https://digiday.com/?p=322937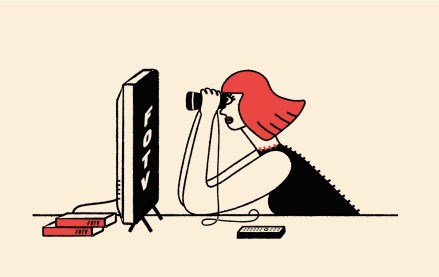 This week's Future of TV Briefing offers an updated list of the key terms that can cause confusion when talking about the TV, streaming and digital video industry.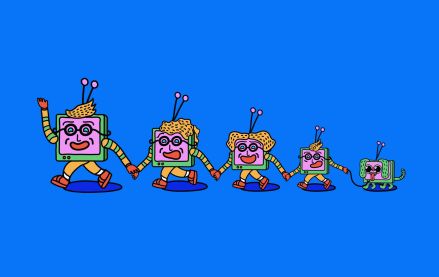 This week's Future of TV Briefing looks at what the Disney-Charter pay-TV distribution deal seems to indicate about the increasingly more-complementary-than-contentious relationship between traditional TV and streaming.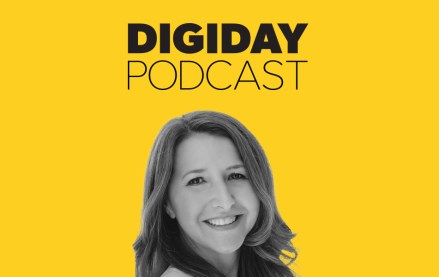 September 12, 2023 • 3 min read
Traditional TV now accounts for less than 50% of Georgia-Pacific's spending, but its share still exceeds streaming's.