Video Briefing: Facebook Watch is not a TV network of the future
February 15, 2018 • 4 min read
•
•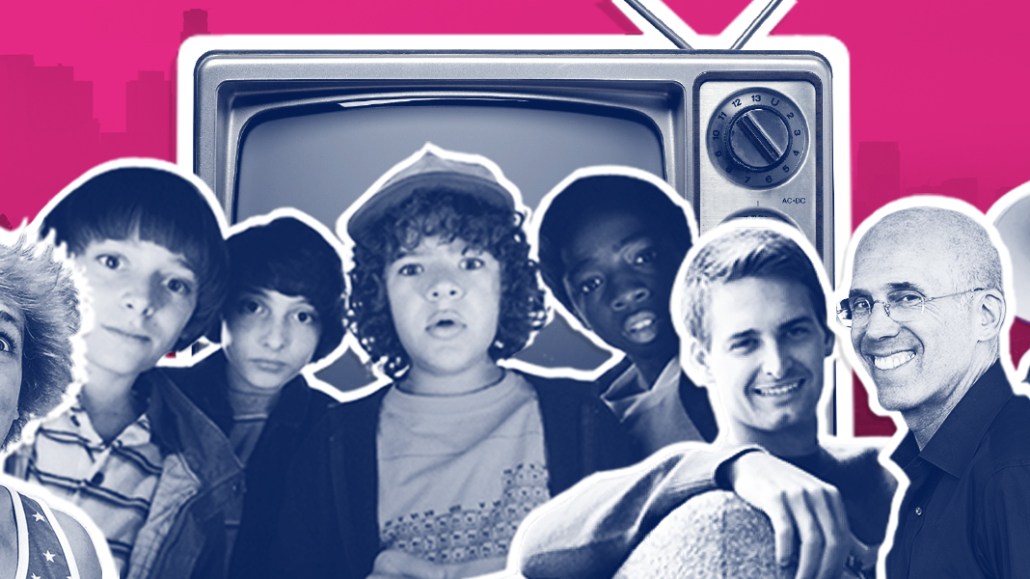 Welcome to the new Digiday Video Briefing, a new weekly newsletter from Digiday senior reporter Sahil Patel that will take you behind the scenes of an industry in upheaval. To get this in your inbox, sign up here.
It's safe to say "Ball in the Family," a show starring famous basketball dad LaVar Ball, is the first hit show on Facebook Watch — it's certainly the first Watch show that people outside of the media business recognize. And Facebook is spending good money for the exclusive rights to the show, which is produced by Bunim/Murray Productions. Multiple sources have told me Facebook is paying somewhere between $550,000 and $750,000 per episode. That's cable TV money.
But that doesn't mean Watch is a TV network of the future — mostly because that ignores the fact that Facebook doesn't want to be a TV network. Don't forget, Watch is a product test to get people to spend more time on Facebook — this time, with professionally produced video shows.
It's been thrown around that Facebook wants its own "House of Cards" or "Scandal." And Facebook's pursuit of entertainment content has certainly piqued the interest of Hollywood:
"Facebook just bought a series that's roughly in the $30,000 to $40,000 per minute range, with an exceptional piece of talent." — Longtime film and TV studio executive
But as multiple talent agents and studio execs have recently told me, most sellers aren't taking their best ideas to Facebook. Watch needs to make a serious dent with viewers because ultimately, the big stars that Facebook clearly wants for its shows care about whether their shows are actually seen.
What's forgotten in all of this is that Facebook has given no indication that it wants to be a TV programmer in the style of Netflix or HBO. Yes, it has the money to buy its own "Scandal" — and it might. I just keep coming back to what Facebook CFO David Wehner said during an earnings call a year ago: Eventually, Facebook wants to fund Watch by sharing ad revenue, instead of subsidizing productions upfront. That doesn't sound like a TV network to me.
Confessional
"NewFronts are simply not a viable marketplace for buying video-based programming. We did not see the return on creating incremental, built-if-sold programming for one week where no transactions take place. The event has really turned into a branding moment, and we have a bunch of those throughout the year." — Former NewFronts presenter on why his company is sitting out this year
Numbers don't lie
$100 million: How much Snap paid out to its Discover content partners in 2017. (Keep in mind that Snapchat has over 90 partners globally.)
5 million: Number of subscribers for HBO Now, up from 2 million just a year ago. Sometimes it pays to be early.
What we've covered
Publishers with TV ambitions are pursuing Netflix:
Netflix has an $8 billion content budget for 2018.
Publishers are fine with becoming "producers for hire" to make shows.
Read more about publishers and Netflix here.
YouTube Red is having an identity crisis:
YouTube's CEO and creators can't agree on what YouTube Red is.
YouTube Red is spending on TV shows with cable-level budgets.
Read more about the state of YouTube Red here.
What we're reading
Facebook is killing comedy: This Splitsider interview with comedian and former Onion writer Matt Klinman is going to hit close to home for many of you. It's about how Facebook has made it nearly impossible to make money off of making internet content. Sound familiar?
Hulu lost $920 million in 2017: Hulu has 17 million paying subscribers and maybe the most sought-after ad inventory on the internet, yet it's not turning a profit. Why? Netflix. Hulu previously said it would spend $2.5 billion last year on content. (Netflix, which has 55 million subscribers in the U.S. alone, spent $6 billion in 2017.) This is the world major video companies and platforms live in now. At least Hulu's beating Netflix at the Emmys.
The lights are dimming on Go90: Verizon's mobile video app Go90 is being folded into Oath, according to Oath CEO Tim Armstrong's comments during a Recode conference. When asked whether the Go90 brand will stick around, Armstrong said, "The brand will remain — I don't know how long for." Pour one out.
https://digiday.com/?p=276101
This week's Future of TV Briefing looks at how this year's upfront and recent announcements from AMC Networks and Paramount indicate the progression of programmatic in the TV and streaming ad market.
This week's Future of TV Briefing looks at how major streaming service owners' subscription business fared in the third quarter of 2023.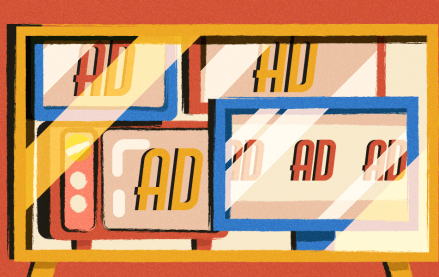 This week's Future of TV Briefing looks at what TV and streaming companies' latest quarterly earnings reports indicate about the state of the TV advertising market.