Viacom International rolls out digital show to 10 regions
March 21, 2019 • 3 min read
•
•
One year in, Viacom International's digital short-form studio is seeing the fruits of its labor, amassing viewer growth and expanding shows across countries.
Viacom Digital Studios International launched with the aim of creating new digital content, around the five-minute mark, outside of the U.S. for three of its brands: MTV, Comedy Central and Nickelodeon. Since then it's grown to 1 billion views across Facebook, Instagram, YouTube and Twitter across 2.4 billion minutes of content. According to Tubular Labs, Viacom now ranks among the top 10 brands for most digital views in the world, up from number 24 last year. Watch-time on content has doubled according to the media company, but it wasn't able to share those figures before press time.
This month, Comedy Central's show "Comedian's Solve World Problems," produced by Comedy Central International for the U.K., has expanded to 10 global markets.
The format follows two comedians debating issues like lying politicians, overpopulation or gentrification, and was a natural first show to export to this many territories — dissecting global themes has global appeal. Nonetheless, the show is "an emblematic representation of what we can do," said Brendan Yam, svp of Viacom Digital Studios International.
The 10 local versions have been rolling out this month. While the U.S. and Asia are already live, the latter has had around 200,000 views per episode across platforms. The first season of "Comedian's Solve World Problems" in the U.K. had total cross-platform views in the range of 5 million; the YouTube channel has 1.2 million subscribers.
The number of episodes will vary across different regions, but across the board, there are four topics that all global shows will focus on so Viacom can stitch together global compilations. The remaining episodes will focus on more local topics.
"Themes of sex, sport, and friendship are truly universal," Yam said, adding that this also suited platform-specific content that could be viewed without sound. 
Viacom Digital Studios International has three central hubs in London, New York and Buenos Aires with more than 100 staffers who commission shows, plus regional teams on the ground in these markets that can produce content. In total the digital international studio has 400 staff.
"We have an operating footprint that is global-spanning," said Yam. "When the core teams think about intellectual property, they think about something that has to work internationally, themes that resonate universally." According to Tubular data, on YouTube while the majority of views for Viacom were on English content, over 3 billion came from over 15 different languages, including over 2 billion in Russian, Portuguese and Spanish.
The media company monetizes through pre-roll and mid-roll ads on platforms, which are growing, he said, as the number of views does. But making money from ads on short-form content alone can feel more like pocket change, according to other publishers. "Being a strong partner to platforms and having first-sales rights means there is a lot of demand [for advertising]," said Yam.
There are other revenue lines like building out global IP to make merch or license shows to other platforms that the company is exploring. It's also making money through branded content. Short-form spin-offs to hit shows like "Geordie Shore" are distributed on MTV Play, its direct-to-consumer platform, released all at once rather than weekly as it is on YouTube.
"Views are a great proxy for reach and it's something you can aggregate across platforms, but we want to track a number of metrics to show the health and power of our content, like watch time," said Yam. "There are metrics around platform-specific content like how many subscribers to your YouTube channel does it generate. It shows people will commit to the channel."
Subscribe to the Digiday Video Briefing: A weekly email with news, quotes and stats around the modernization of video, TV and entertainment. 
https://digiday.com/?p=326846
This week's Future of TV Briefing looks at how this year's upfront and recent announcements from AMC Networks and Paramount indicate the progression of programmatic in the TV and streaming ad market.
This week's Future of TV Briefing looks at how major streaming service owners' subscription business fared in the third quarter of 2023.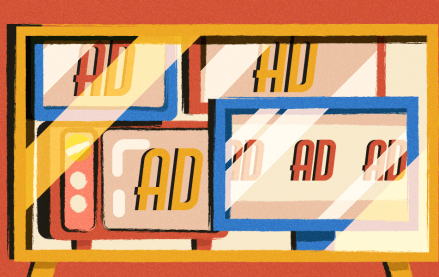 This week's Future of TV Briefing looks at what TV and streaming companies' latest quarterly earnings reports indicate about the state of the TV advertising market.