Vertical video is often lauded as the future, but it's stubbornly not so present in the U.K.
On the surface, there's a lot of action, as publishers like News UK, Hearst and the BBC — not to mention big platforms like Facebook and Snapchat — have added vertical video capabilities. But many publishers have not, and agencies have been slow to create vertical ad campaigns, according to both publishers and agencies.
"It's a chicken-and-egg situation," said Chris Mumford, trading director at M&C Saatchi Mobile. "Smaller publishers will need to see ad dollars pushing into vertical video formats to justify making the technical changes on their side, and advertisers are always looking for scale. More content is needed to give advertisers space and scale to play. Low scale obviously drives up the cost of finite inventory. It's a self-perpetuating mess."
For now, most nonsocial vertical video inventory is bought directly from publishers and in private marketplaces, and self-serve through platforms. When inventory becomes available on exchanges and the process is less manual for agencies, there will be a shift, said Mumford.
"I believe we'll get to a place where we just call it 'video' and 'horizontal video' in the next few months," said Fariya Faiyaz, account director at Dentsu Aegis mobile agency Fetch, adding that the number of vertical videos brands see in social platforms will drive this.
There are signs of promise, however. The BBC, which rolled out vertical video in its app in November 2016, said the format drives visitors to watch more, with a 20 percent increase in video views per visit. Fetch is producing about 40 vertical video campaigns for clients, whereas a year ago, vertical video campaigns were in the experimental phase. Faiyaz sees promise now there are more format types within vertical video, like 360-degree video, dynamic creative or multiple videos within one unit.
The challenge, as with all campaigns, is in proving vertical video drives business results incremental to other video formats. Platforms need to try harder at this; otherwise, agencies won't be able to justify the added costs, according to Deborah King, head of paid social at Essence.
"I haven't seen specific case studies, apart from in the film entertainment sector, that validates vertical video drives X amount of sales or this much brand uplift versus horizontal video," she said. The film entertainment sector has led the charge with vertical video ad campaigns, partly because it has a wealth of video content and expertise. The lack of clear proof of campaign effectiveness is pushing Essence to run A/B tests with clients to see which format delivers brand uplift. "If the user experience isn't detrimentally impacted, there will always be slower adoption," she added.
Advertisers under pressure to cut costs and keep to strict ROIs for clients will not have investment into new creative executions at the top of their priority lists. But rather than cost, the barrier to wider adoption for vertical video is time, said Mark Holden, global strategy director at Starcom. While agencies need to create upward of a dozen variations of different assets for formats and environments, the top three will almost always be TV broadcast, video-on-demand broadcast and Facebook and YouTube for scale.
"The intentions are there," said Holden. "From a video-delivery point of view, nonvertical is good enough. It's not ticking the box for investment versus impact yet."
https://digiday.com/?p=264010
This week's Future of TV Briefing looks at what an industry group's conditional certification of three measurement currency contenders signals about the TV ad business's measurement overhaul.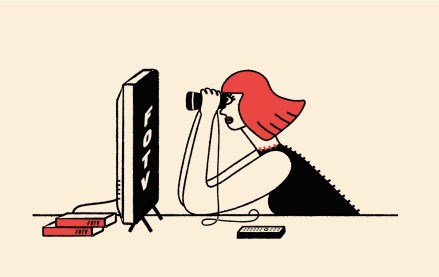 This week's Future of TV Briefing offers an updated list of the key terms that can cause confusion when talking about the TV, streaming and digital video industry.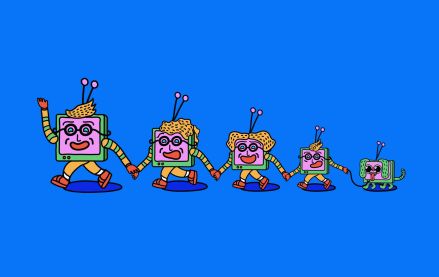 This week's Future of TV Briefing looks at what the Disney-Charter pay-TV distribution deal seems to indicate about the increasingly more-complementary-than-contentious relationship between traditional TV and streaming.