How UK producer ITN mines YouTube revenue from its royal family coverage
June 18, 2018 • 3 min read
•
•
Media companies have been cashing in on the world's appetite for the royal family this spring, and ITN Productions, the in-house production company for U.K. TV news and content provider ITN, was no exception.
ITN Productions News revenue has mainly come from selling original and syndicated digital content to publishers like the Daily Mail, HuffPost, the Guardian and The Independent to use on their own sites. For the last two years, ITN Productions News been distributing this content on YouTube.
ITN Productions has seen a 40 percent growth year over year in revenue from its news, entertainment and royal family coverage on YouTube, although the company wouldn't share actual numbers.
"Initially, we used this content to grow audiences online, but the revenue from the platforms has become much more prominent. It's showing greater movement in a positive direction, so we've been paying it more attention," said Joanna Boyd, video syndication account manager at ITN Productions, speaking of YouTube and Twitter.
Boyd said the ITN Productions News team of about a dozen staffers post between eight and 10 two-minute videos a day across its three core channels: the Royal Family Channel; ODE, for on-demand entertainment; and ODN, for on-demand news.
SocialBlade data shows total subscribers for the royal channel have more than doubled since the beginning of April to 320,000, and average views per day are 1.2 million, up from 300,000 since early April due to an increase in content around Prince Louis' birth and Prince Harry and Meghan Markle's wedding. Subscriber growth for ODE and ODN have been steadier, with 300,000 and 500,000 subscribers, respectively.
Armed with the knowledge that people are avid consumers of royal family content, ITN Productions began focusing on this YouTube channel last year, posting more content — footage that would never make it on broadcast, like Queen Elizabeth II getting off a train, for instance — and creating more video playlists to keep people on its channel as well as suggesting relevant videos at points where people drop off.
"We've seen the growth in the last year when we started focusing on it as a core part of the news cycle," said Boyd, adding that on June 14, the second top news story featured the queen and Markle visiting the county of Cheshire. "That's how big they have become to be the second news story."
A royal wedding and birth in quick succession is unlikely to happen again, but Boyd is confident the interest will continue. "The children have huge appeal on our channel; people want to watch them grow up," she said. Equally, the popular videos are ones that typically fall outside the mainstream, like Prince Harry and Markle attending Prince Charles' 70th birthday party, with 1.6 million views. "Everyone has the royal wedding; we have the story afterward," Boyd added.
Twitter has become more meaningful in the last five months. ITN Productions News monetizes its clips through Twitter's Amplify program. Since the beginning of the year, their partnership has deepened, with the platform asking which cultural events the company will cover heavily. Twitter paired ITN Productions News with supermarket chain Lidl, which wanted to sponsor content about Prince Louis' birth to promote the launch of its baby products. ITN Productions News took a cut of the fee from Lidl and Twitter to create five videos and three moments, promoted by Twitter.
"That campaign really opened our eyes about what we could do on Twitter — it's something new for us to explore," said Boyd.
Subscribe to our weekly Video Briefing email to get exclusive interviews, insight, research and analysis from the modernization of video and entertainment delivered straight to your inbox. 
https://digiday.com/?p=291805
This week's Future of TV Briefing looks at what an industry group's conditional certification of three measurement currency contenders signals about the TV ad business's measurement overhaul.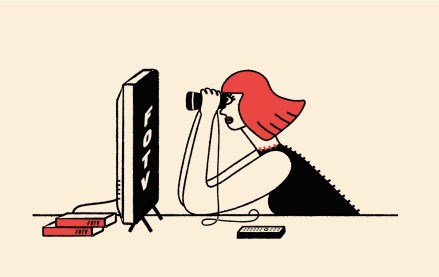 This week's Future of TV Briefing offers an updated list of the key terms that can cause confusion when talking about the TV, streaming and digital video industry.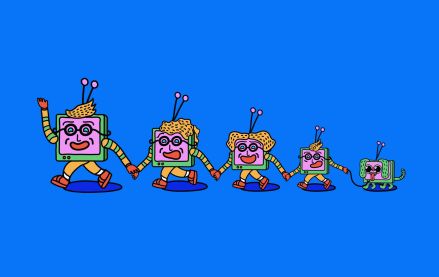 This week's Future of TV Briefing looks at what the Disney-Charter pay-TV distribution deal seems to indicate about the increasingly more-complementary-than-contentious relationship between traditional TV and streaming.