Why TV publishers still struggle to monetize their DVR viewers
September 15, 2017 • 3 min read
•
•
The TV industry is gradually moving toward giving networks a longer window to monetize their DVR audiences. But inertia from legacy media companies, logistical issues related to billing and fed up advertisers prevent broadcasters from eliminating time caps set around how long they can charge advertisers for viewed ads after a show's air date.
"If we allow TV networks to monetize DVR viewers after seven days without doing any improvement to their ad measurements, they will do that and continue saddling us with Nielsen indefinitely," said an ad buyer requesting anonymity. "I would prefer to deny them the ability to do that so that they are forced to innovate."
As long as DVRs have existed, there have been caps around how long TV networks can make money off viewers who watch shows after they air. Most deals give networks three to seven days to make money off their DVR viewers, and to an extent, this makes sense since many ads have a time peg. Labor Day promos don't have much meaning in October, for instance.
But TV networks, who are getting hit hard by cord cutting, say that if an ad can be measured as being watched by a user, then they should get paid regardless of when the ad is viewed. Last year, Nielsen threw a bone to the networks and introduced a metric that incorporated DVR viewing up to 35 days after a show's air date into its ratings.
Extending the cutoff time from seven days to 35 days boosted viewership across various networks by between 2 and 8 percent, according to a Nielsen study. While that increase might not sound like much, advertisers will spend $72 billion on TV in the U.S. this year, so small gains here can result in a lot of money changing hands.
Dave Morgan, CEO of TV ad-targeting firm Simulmedia, said that the TV industry is moving toward giving networks a longer window in which they can get credit for their DVR viewing. But unlike digital media, the TV industry moves at a slower pace when making changes.
"The TV ad business is all about bulk commodity pricing and negotiation, not really effectiveness and tracking," he said. "Media buyers would argue that they already account for the delayed viewers when they negotiate pricing, just as they have done for decades."
Howard Shimmel, chief research officer at Turner, also said the industry is moving toward giving broadcasters a longer window in which they can get credit for their DVR ads. For TNT, 18 percent of its viewership comes through DVR, so extending the cutoff from seven days to 35 days can have a noticeable impact on ad revenue.
But one of the challenges when incorporating a longer time frame into billing is accurately modeling how each additional day will incrementally increase overall ratings. Another issue with extending the DVR monetization window is that when an issue like underdelivery arises, advertisers will have to wait a full month before the issue can be reconciled, Morgan said.
One possible solution to these conundrums is for TV networks to make more content available through video on demand, where ads are dynamically inserted and there's no expiration date for when the audience can be monetized. But properly implementing dynamic ad insertion in VOD is harder than it sounds due to competitive clauses in TV rights contracts, said Jon Steinlauf, president of ad sales and marketing for Scripps Networks Interactive.
For example, Toyota and Ford may stipulate that they can't share the same ad pod or have ads shown during the same program. These complicated agreements are part of the reason why digital TV streams fail to fill all of their ad slots.
"The networks, agencies and measurement companies will need to adjust the contract structure, timelines for payment and delivery, and legal paperwork in order to accommodate this change," said Dan Schiffman, co-founder of TV measurement firm TVision Insights. "While it seems simple in concept, there are technical and contractual changes that are required in an industry that is notoriously resistant to change."
https://digiday.com/?p=254134
This week's Future of TV Briefing looks at how this year's upfront and recent announcements from AMC Networks and Paramount indicate the progression of programmatic in the TV and streaming ad market.
This week's Future of TV Briefing looks at how major streaming service owners' subscription business fared in the third quarter of 2023.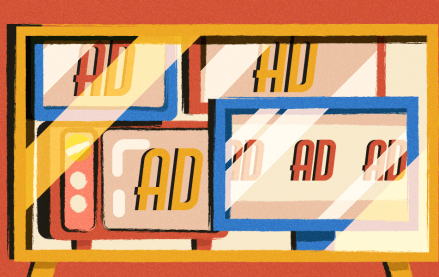 This week's Future of TV Briefing looks at what TV and streaming companies' latest quarterly earnings reports indicate about the state of the TV advertising market.