How TV channel Euronews reports across the continent with a local lens
September 13, 2017 • 3 min read
Aside from the usual political press junkets this week, three YouTube stars from different European countries will interview European Commission President Jean-Claude Juncker for TV channel Euronews as part of the broadcaster's aim to bring a range of national perspectives to its coverage.
On Sept. 14, three YouTubers — Abdel en vrai from Belgium, Diana zur Löwen from Germany and Kovy from the Czech Republic — will interview Juncker separately for 15 minutes each in Euronews' Brussels studio about the president's Sept. 13 State of Union speech to the European Parliament. In between the three interviews, Euronews correspondent Isabelle Kumar will ask Juncker questions from the broadcaster's audience, sourced from Facebook and Twitter before and during the interview. Euronews will stream the hourlong program on its own site and on YouTube in 12 languages, while partnering firm Debating Europe will stream the interview on Facebook Live.
Interviewers will ask questions they deem relevant to their own social followings and country. Likely topics could include the European Union's response to climate change, the change in Europe's trade policy or the EU's role in protecting human rights.
"The definition of success that I want is to hear some things from Juncker that I haven't heard before," said Duncan Hooper, editor-in-chief, digital platforms at Euronews. "This also plays into the advantages of the digital elements of interactivity."
Euronews is uniquely positioned in that it's not trying to be a single country's national TV news channel but aims to cover European news relevant to each of the 166 countries that its TV service distributes to.
To move away from a one-size-fits-all approach while maintaining a core product, the broadcaster has changed its workflow. Euronews broadcasts in 12 different languages. Before April, the image and video for each news story were created centrally; then, the voice-over was translated and adapted for each of the languages. Now, roughly between 20 and 40 percent of daily content comes from a centralized news desk and is the same for all languages, although this fluctuates based on the news cycle, and each of the 12 language teams can adapt the stories and choose others to run that are relevant to its region.
Euronews has 16 journalists for each language team, a relatively small number for a 24-hour TV news service. Each team has a number of digital journalists who create or adapt TV content to publish online, depending on the size of its audience. The English-language team has the most, with nine digital journalists; the Russian- and French-language teams both have two digital journalists. Instead of hiring more staffers, Euronews has retrained employees working in obsolete areas: For example, website producers have been retrained as digital journalists. It is still recruiting digital journalists, thanks partly to NBC News' $30 million (£23 million) investment for a 25 percent stake in Euronews in May.
All teams are based in Euronews' headquarters in Lyon, France, except for its Greek- and Hungarian-language teams. Euronews also has a bureau in Brussels with members of each language team.
Facebook Live is a growing part of Euronews' output. During August 2017, it published 38 Facebook Live videos, up from 12 in August 2016, according to Socialbakers data. These range from coverage of interviews to breaking-news events. Each month, Euronews journalists from different language teams come together to debate in English the events in the news, be it Syria or the U.S. election, so audiences get a range of perspectives on a particular topic, Hooper said. He added that the more relaxed format of live video is better for debates than TV, where having multiple people with different views can become confusing and hard to follow.
Euronews ran a similar event last year where different YouTube stars interviewed Juncker, but it was organized by YouTube and distributed by Euronews. This year, the roles are reversed.
"Organizing a live TV show is something we are better at than YouTube, without wishing to diminish what they did last year; but that's what Euronews does, and YouTube has the bigger distribution network," said Hooper. "It's representative of the changing roles of different media."
Image courtesy of Euronews via Facebook.
https://digiday.com/?p=253610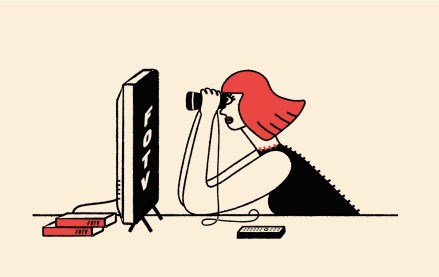 This week's Future of TV Briefing offers an updated list of the key terms that can cause confusion when talking about the TV, streaming and digital video industry.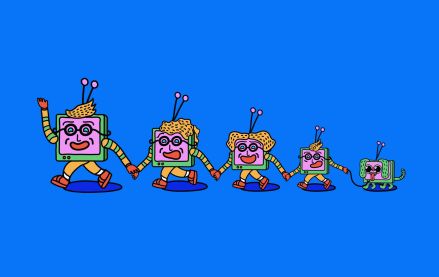 This week's Future of TV Briefing looks at what the Disney-Charter pay-TV distribution deal seems to indicate about the increasingly more-complementary-than-contentious relationship between traditional TV and streaming.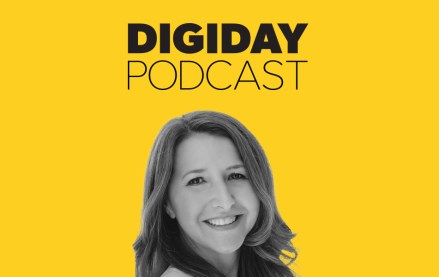 September 12, 2023 • 3 min read
Traditional TV now accounts for less than 50% of Georgia-Pacific's spending, but its share still exceeds streaming's.