Turner says it knows how to create videos that people actually want to watch on Facebook (and other platforms), and it plans to double its resources in 2017 to make it happen.
Within its Turner Ignite ad sales unit, Turner has a social advertising product called Launchpad. It's designed to help advertisers distribute sponsored videos created by Turner (or the advertiser) across the company's entire social portfolio, which includes more than 100 accounts and 650 million followers. Since launching last year at CES, the Launchpad team has completed more than 80 deals with clients ranging from Warner Bros. to Snickers, collecting more than 370 million video views in the process.
In 2017, Turner is planning to dedicate more resources toward Launchpad, starting by doubling its staff of 15 social planners and strategists. It also plans to go international with Launchpad, all in an effort to more than double the work it does with advertisers. The expansion will be led by veteran digital and TV exec Frank Kavilanz, who has been promoted by Turner to svp of social strategy and solutions for Turner Ignite.
"Our strength is being able to help brands reach audiences across every screen," said Kavilanz. "Brands are buying from us on linear, and digital and social, and we have great ad solutions with great data in each of those areas — that's what makes us different."
Very simply, the appeal of Launchpad is in its access: The Turner Ignite team can work with everyone from Conan O'Brien to CNN's Great Big Story to create videos, and then use both digital and social audience data to find the right places to put those videos. This includes the 650 million social followers Turner has across its entire portfolio, as well as people who regularly visit the company's websites and apps and, yes, TV channels.
Take, for instance, some work Turner Ignite and Launchpad did for Warner Bros. for "Batman v Superman" and "Suicide Squad" last year. The partnership included minute-long comedy videos created by Adult Swim's "Robot Chicken" team and TruTV's "Impractical Jokers." The "Robot Chicken" parody video aired on Adult Swim's Facebook page and as a minute-long TV commercial during Adult Swim programming; the "Impractical Jokers" video went to the show's Facebook page and TruTV.
But Turner Ignite's work doesn't end with creating custom videos for brands and audiences and then putting them on relevant popular social accounts, Kavilanz said. The team is also using audience data to properly target followers on its own platforms as well as social. For instance, the work Turner Ignite did for "Batman v. Superman" helped the company unearth viewers and followers who were hardcore superhero fans, who were then targeted when Turner distributed sponsored videos from Conan O'Brien's Team Coco, CNN's Great Big Story and Toonami later in the summer.
"What this allows us to do is create this notion of an always-on partnership, where we can start building on subsequent executions, instead of transactional relationships where you're one and done," Kavilanz said.
It's something that other major media companies are also embracing. Last year, Viacom launched Velocity Content Network, an in-house agency focused entirely on branded videos for its social, digital and TV channels. Similarly, NBCUniversal has been pitching the NBCU Content Studio to advertisers.
Major media companies "actually know how to produce different types of content at a high level of quality. They also have access to talent that interests advertisers," said Britt Fero, chief strategy and media officer at Publicis Seattle. "With smaller publishers, they may have some of the resources, but they're still having to go out and broker some of those relationships to find talent."
As Turner Ignite and Launchpad grow, a major area of focus for Kavilanz will be embedding teams within different divisions. For instance, a few members of the Turner Ignite social team already work out of the Union Square offices of CNN's Great Big Story and Courageous. Similarly, Turner Ignite will have people dedicated to Bleacher Report and Turner Sports, entertainment and even "emerging consumers" for Cartoon Network, TruTV and Adult Swim.
"This is not a hobby," said Kavilanz. "We have all of these resources, from franchises and sales teams, and we're going to plug into the broader infrastructure."
https://digiday.com/?p=217253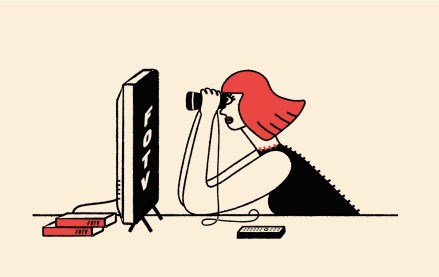 This week's Future of TV Briefing offers an updated list of the key terms that can cause confusion when talking about the TV, streaming and digital video industry.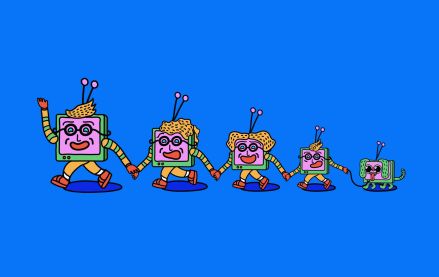 This week's Future of TV Briefing looks at what the Disney-Charter pay-TV distribution deal seems to indicate about the increasingly more-complementary-than-contentious relationship between traditional TV and streaming.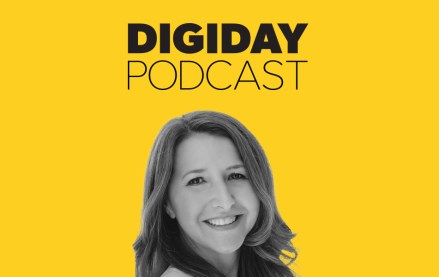 September 12, 2023 • 3 min read
Traditional TV now accounts for less than 50% of Georgia-Pacific's spending, but its share still exceeds streaming's.