On Thursday, July 20, Disney's kids channel, Disney XD, will air the first episode of "ESL Brawlers," a half-hour gaming show that pits skilled players of Capcom's "Street Fighter V" against each other to see who's the best. It will be part of "D|XP," a new summer programming block from Disney XD focused on gaming content, and it's made by the biggest esports events promoter in the world.
ESL, an esports events organizer that has hosted 410 live, professional gaming competitions since its inception, has partnered with Disney to make two gaming-centric TV shows. Following "ESL Brawlers," Disney and ESL will debut "ESL Speedrunners," which will focus on the gaming concept of speedrunning — when players try to finish a game as fast as possible. In the show, which will debut in August, top speedrunners from around the world will try to break records playing popular gaming titles.
Disney, one of the biggest cable programmers in the U.S., was seeking shows that would resonate with younger viewers and gaming enthusiasts.
"We're knocking on everyone's doors and trying to get meetings everywhere," said Nik Adams, svp of global media rights and distribution for ESL. "On the programming side of Disney, there was demand as well — they wanted gaming content for the [Disney XD] channel."
All seven half-hour episodes of "ESL Brawlers" and "ESL Speedrunners" will air on Disney XD, which primarily targets children between the ages of six and 14.
Esports is still a fairly new and foreign category for many media companies and marketers, but it's no surprise that the youth-skewing Disney XD would do something tied to gaming and esports — bigger and bigger names continue to get into the world of professional gaming. Last year, Turner created its own esports league that aired live competitions on TBS and online. Big brands such as Coca-Cola have sponsored competitions and other publisher-created esports content.
For ESL, which is based in Cologne, Germany, it's the first time the company will air content on cable TV in the U.S. ESL is looking to expand its content business beyond live tournaments and into original programming that can — at least in some cases — lure in audiences that aren't necessarily esports superfans.
"Most folks know us as a gaming league and a company that's very focused on live content," said Adams. "But we also feel that as we're maturing in this market, original programming will help us open up to more audiences and find new enthusiasts for esports."
ESL itself, which counts Procter & Gamble and Unilever as some of its biggest event sponsors, has seen more media companies and marketers warm up to esports.
"Of course, I believe this content works on TV, but some of the more conservative programming people with linear channels want to be convinced that they're not buying a flop," said Adams. "But it's a risk that some of the younger decision-makers in TV are taking now. It's baby steps, but it's all about shaping and maturing an audience."
ESL has already embarked on growing its original content business outside of the U.S. It currently has 17 shows airing globally with partners such as Rogers Sportsnet in Canada. Many of these shows are more directly tied to ESL's live events business, including sports-commentary shows and documentaries showing the lives of top professional gamers.
Building an original content pipeline for the U.S. market will be a big focus for Adams going forward. ESL has a production studio with 55 employees in Burbank, California, to make the Disney shows as well as others the company has in the works for the rest of 2017. (Adams declined to name the other shows and media partners it's working with in the U.S.)
"Linear TV is a quality benchmark for some of our biggest sponsors," Adams said. "Procter & Gamble, Unilever, other big clients, when they see us do this, they know we're not just a backyard seller — we can actually do cool stuff."
https://digiday.com/?p=246138
This week's Future of TV Briefing looks at how this year's upfront and recent announcements from AMC Networks and Paramount indicate the progression of programmatic in the TV and streaming ad market.
This week's Future of TV Briefing looks at how major streaming service owners' subscription business fared in the third quarter of 2023.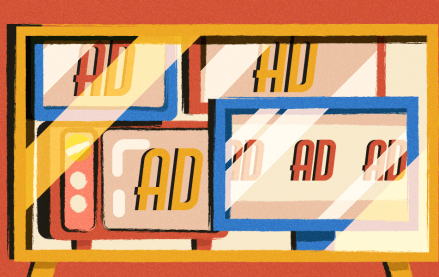 This week's Future of TV Briefing looks at what TV and streaming companies' latest quarterly earnings reports indicate about the state of the TV advertising market.