Keen that people watch video on its own platform, The Telegraph is now getting viewers to stick around longer by streaming TV shows.
The Telegraph Now Showing, a joint venture with content producer Endemol Shine Group, features eight different shows, including documentary "Miracle of the Hudson Plane Crash," actress Joanna Lumley's travelogue documentaries, and BBC series "The Hour," all from Endemol's archives, and available till the end of January.
These were chosen based on what The Telegraph already knows its audience likes: Culture and travel videos do particularly well. It also took the lead from cinema schedules: "Sully," the movie based on the Hudson plane crash, opened in the U.K. on Dec. 2.
Already The Telegraph has a pretty well-rounded video output. The 30 pieces of new video content it produces each day from its 30-person team include a mix of breaking news, analysis, lifestyle, 360-degree video and vertical video. All are housed in its video portal, "a dedicated place where video can be curated and consumed in the way it's meant to be," said Ben Sinden, director of video content at the publisher. "We want to super-serve our audience. We have all the tools in place, so long-form content felt like an interesting place to explore."
All of The Telegraph's video can be viewed without a premium subscription. Ideally, deeper engagement will lead to converting audiences into loyal Telegraph subscribers, so the publisher can create more direct connections with them. At the end of January, Now Showing could add more content from Endemol, or other broadcasters, or encourage The Telegraph to create its own longer-form content in-house. Nothing is off the table, said Sinden.
"We're doing this at a time where people consume more video than normal over Christmas," he added. "If The Telegraph can handpick the right pieces of content and serve it in the right way on the right device, readers will consume that content. It's part of a multimedia editorial offering."
The Telegraph has exclusive rights to show these programs in the U.K. in exchange for a revenue share with Endemol Shine. It's monetizing it through 90-second mid-roll segments. In each hour, a viewer will see three 90-second segments. This took some backend work to serve mid-roll ads, ensuring The Telegraph's video player could talk to its ad server. The Telegraph already shows pre-roll on its shorter videos.
"It's not about scale on video, for the scale and pre-roll game you need a U.S. audience," said Sinden. "It can give you revenue, but it doesn't give you margin." As such, Now Showing could later offer opportunities for brands to sponsor content, as The Telegraph offers with its shorter-form video content.
Sinden believes as the video market matures, some of the mystique is starting to evaporate: "We're starting to understand not just monetization but profit as well. It costs money to produce, and it's not as quick a turnaround as other media."
The Telegraph doesn't share how many subscribers it has, but by keeping video content on its own platform, it's trading off access to large audiences from third parties. About 20 percent of The Telegraph's current short-form video also gets posted to Facebook, but keeping an original tone is more important than regurgitating content.
It also doesn't break out exactly how many video views it gets. However, since it launched the video portal in May, the publisher said the amount of video audiences watch has doubled, and it has gained 30 percent more views. This is partly due to an updated video player, but its more relevant playlists have also helped.
But metrics are a tricky game, and Sinden said he is keen to see more of an emphasis on quality over quantity. "We need to work closer with the advertising industry around branded content, change the goals of campaigns, and look at the data around the person who's watching that content." Longer-form content will also give the publisher more granular data on how it's being watched.
It's not a simple process for people to view programs from Now Showing on TV, The Telegraph doesn't have a dedicated OTT app. The question is whether it can create a good-enough experience on smaller devices: Out of the 19 million unique monthly visitors (per comScore) nearly 12 million come via mobile.
"We might touch people who haven't used VOD services before," admitted Sinden. "They might go on to subscribe to other platforms."
Image: courtesy of The Telegraph.
https://digiday.com/?p=214615
This week's Future of TV Briefing looks at what an industry group's conditional certification of three measurement currency contenders signals about the TV ad business's measurement overhaul.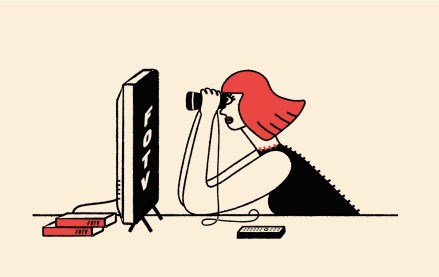 This week's Future of TV Briefing offers an updated list of the key terms that can cause confusion when talking about the TV, streaming and digital video industry.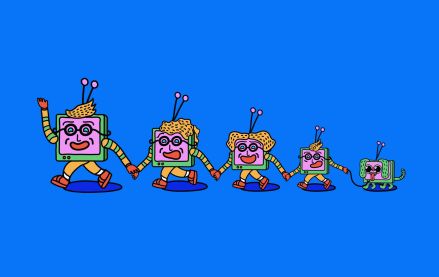 This week's Future of TV Briefing looks at what the Disney-Charter pay-TV distribution deal seems to indicate about the increasingly more-complementary-than-contentious relationship between traditional TV and streaming.