Sports Illustrated's OTT channel will stream full Liverpool FC matches on replay
January 24, 2019 • 4 min read
•
•
Sports Illustrated plans to show full Liverpool soccer matches on its subscription streaming channel. But in a unique arrangement, these games won't be available live.
Under the terms of a new deal between Meredith-owned Sports Illustrated and Liverpool Football Club, SI TV will begin airing a new weekly three-hour programming block for Liverpool content. This will include full Liverpool matches across all of the leagues and tournaments the club participates in, including the Premier League, Champions League, the FA and League Cups, as well as classic Liverpool matches and exhibition matches.
Sports Illustrated will pair these full match replays with pre- and post-game shows, as well as a variety of original and exclusive content produced by SI or Liverpool. Sports Illustrated did not disclose the financial terms of the licensing arrangement but said the deal runs through this current season and includes a mutual option between Sports Illustrated and Liverpool for the 2019-2020 season.
"A lot of the European clubs have ambitions to grow their fan bases in the United States," said Ryan Hunt, managing editor for Sports Illustrated.com. "And when you look at the clubs that have the biggest audiences already here in the U.S., with the largest traditions and followings, Liverpool is right at the top of that list."
Sports Illustrated's deal with Liverpool is focused on full-game replays because of two key factors: Live sports are expensive and locked up with major TV programmers, and rights deals are incredibly complicated.
NBC Sports is paying $1 billion over six years for the rights to broadcast the Premier League in the U.S. Even ESPN, which broadcasts Major League Soccer, is paying more than $300 million over eight years for those rights. Those price points would make it difficult for a print and digital publisher to compete, which is why Sports Illustrated is focused on creating a programming block that caters to specific fan bases, said Josh Oshinsky, vp of programming for SI TV.
Sports Illustrated executives declined to comment on how much the publisher paid to license these rights from Liverpool.
Live-sports rights deals tend to be complicated. Pricing factors include the length of the deal, the distribution territory, how the distributor will monetize the content, what the distributor can do with those rights in terms of programming and what sort of involvement the rights-holder has in promoting the subscription product, said sources. An executive at a prominent European soccer league estimated that replay rights to a full season of a Premier League team's matches would cost roughly $1.6 million at a minimum. This does not include costs associated with other tournaments as well as the fact that Liverpool is a more popular club.
For example, "Wolves would cost less," this exec said, referring to the Wolverhampton Wanderers Football Club.
Meanwhile, Sports Illustrated sees an opportunity to grab Liverpool fans who would like to find a cheaper way to watch the games. A combination of a full-season Premier League Pass on NBC Sports' NBC Sports Gold service ($50), an annual subscription to Champions League games from Turner's B/R Live ($80) and an annual subscription to ESPN+ ($50) would cost $180. For Liverpool fans willing to wait a few hours to watch full matches, SI TV, which costs $5 per month, would run them $60 for a full year.
"The sports media rights landscape is heavily fractured; we want to be an aggregator of fans and simplify very complicated things," said Oshinsky.
An important thing to note is that Sports Illustrated does not have exclusivity to Liverpool replays. NBC Sports has replay rights to all Premier League matches up until the next game for that club. NBC Sports also has exclusive replay rights until midnight the day of the match, which means Liverpool fans would have to wait at least seven hours before watching Premier League games on SI TV. With the Champions League, Sports Illustrated executives said they can get Liverpool matches up by the evening of the same day.
"The totality of Liverpool's play is what is exclusive about us," said Hunt. "There's no other place you can go to to get all of the above. Combine that with the fact that we can offer original programming, relevant historical matches and other content alongside that. That's where we see a real advantage."
Sports Illustrated executives declined to reveal subscription numbers for SI TV, which launched in November 2017. Executives said that they're in active conversations with other soccer teams, as well as teams in sports, on similar arrangements for SI TV.
"This is year one of what hopefully will be a multiyear relationship with Liverpool,' said Oshinsky. "We'll evaluate how this aggregation tactic performs, which will inform our strategy in the future both with Liverpool and other potential partners as well."
https://digiday.com/?p=319624
This week's Future of TV Briefing looks at how this year's upfront and recent announcements from AMC Networks and Paramount indicate the progression of programmatic in the TV and streaming ad market.
This week's Future of TV Briefing looks at how major streaming service owners' subscription business fared in the third quarter of 2023.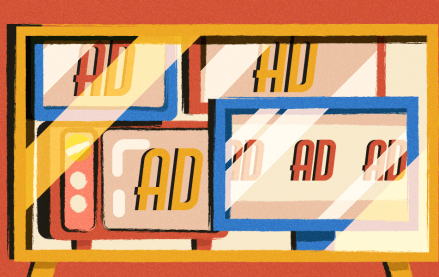 This week's Future of TV Briefing looks at what TV and streaming companies' latest quarterly earnings reports indicate about the state of the TV advertising market.