Shark Week Jell-O shots: How Delish uses pop culture phenomena to spread its recipes online
November 29, 2017 • 2 min read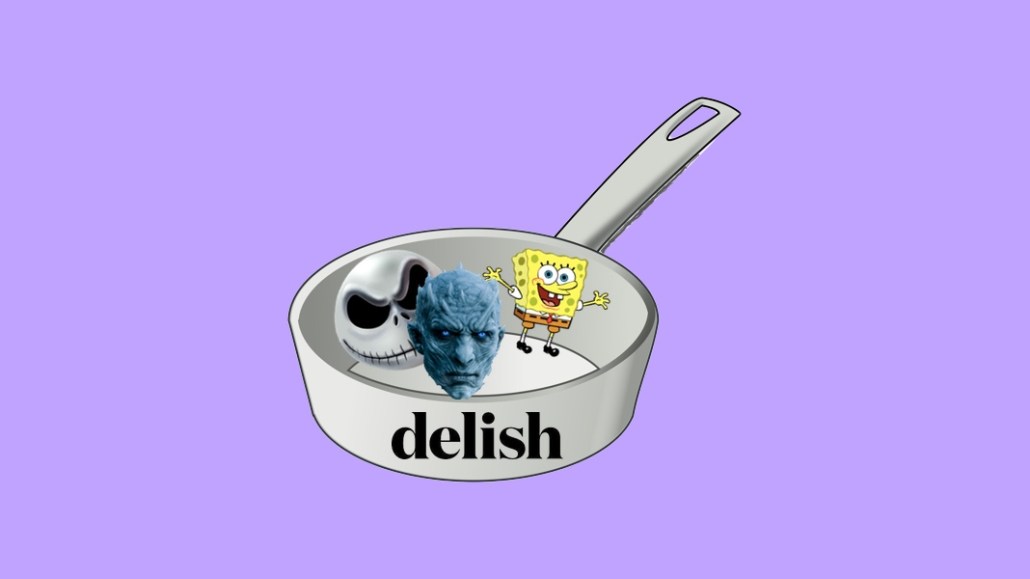 In a news feed crowded with food videos, Delish has grown by going where foodies aren't.
The Hearst-owned recipe site has taken targeting food content at non-foodies to an extreme by regularly publishing recipes that reference pop culture phenomena like Shark Week, "Game of Thrones" or "Stranger Things" to expose its content to new audiences on Facebook. As a result, shares account for a much larger percentage of Delish's Facebook video views than close competitors.

Delish drew 25 million unique visitors in October, per comScore, its best month ever. It averages close to 500 million video views per month across all digital platforms, the vast majority of which come from Facebook. That distributed success has had additional benefits. Delish claims top Google search results against over 100 keywords, even competitive ones like "leftover turkey ideas" and "dinner ideas."
"You've seen food become entertainment," said Troy Young, president of Hearst Magazines Digital Media. "But because it's such a service category, you still get a lot of traffic back to your sites."
Delish launched in 2008 as a collaboration with Microsoft, which wanted recipe content for MSN. Under Jo Saltz, the former executive editor of Food Network Magazine, the site began making recipe content for third parties, starting with other Hearst titles, such as 20-minute dinner recipes for Good Housekeeping and more unorthodox videos for Town & Country on the favorite dishes of famous dead Americans, like John F. Kennedy's favorite clam chowder.
Since then, collaborations or culture-jacks have turned into a linchpin of Delish's strategy. It's had hits with alcoholic shots recipes for "Game of Thrones" and "Suicide Squad"; it's created recipes special to Shark Week and "Bob's Burgers," plus movie franchises like the Jason Bourne series.
Delish aims to deliver at least one of these per week. If a collaboration or culture-jacking accounts for four videos, that amounts to about 10 percent of Delish's weekly output — its editorial team shoots 60 videos per week and publishes close to 40 of them, Young said.
The benefit of this kind of video is that it's very shareable. More than half of the video views Delish had on Facebook last October — over 194 million of them — came from other users or other pages sharing its videos, according to CrowdTangle. A recipe for Shark Week Jell-O shots published this past summer was shared over 222,000 times. In comparison, about 11 percent of Food Network's Facebook video views and 14 percent of Tasty's came from shares, per CrowdTangle.
Making the content shareable will go a long way toward reaching Young's ultimate goal for the site. "Our overriding goal is to make Delish famous," Young said. "To do that, it needs to hang out with interesting people."
https://digiday.com/?p=265532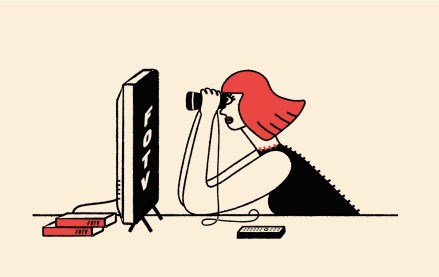 This week's Future of TV Briefing offers an updated list of the key terms that can cause confusion when talking about the TV, streaming and digital video industry.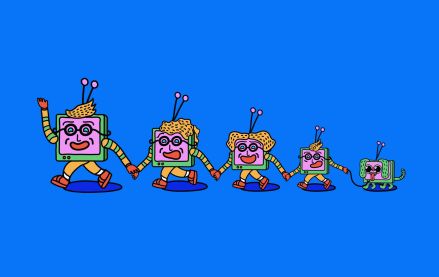 This week's Future of TV Briefing looks at what the Disney-Charter pay-TV distribution deal seems to indicate about the increasingly more-complementary-than-contentious relationship between traditional TV and streaming.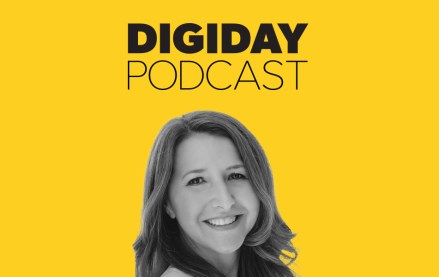 September 12, 2023 • 3 min read
Traditional TV now accounts for less than 50% of Georgia-Pacific's spending, but its share still exceeds streaming's.