Digital media companies chasing TV hope for carriage fees, but it's no guarantee
June 22, 2018 • 6 min read
• By
Digiday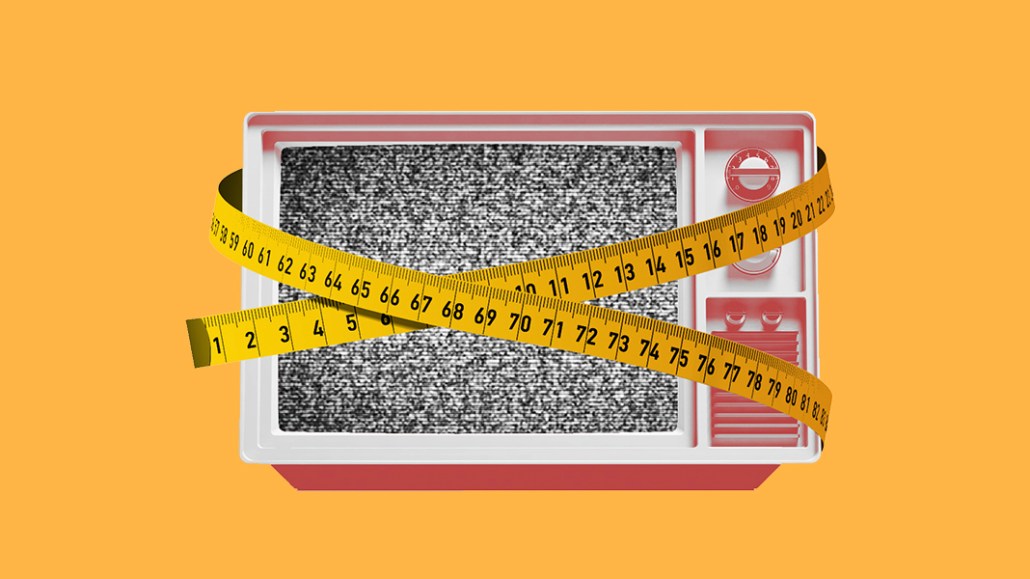 Digital media companies are distributing their content on streaming TV companies such as YouTube TV and Sling TV with the hope of getting subscription revenue down the road. But in doing so, they're making two risky bets: that these new services can become as big as traditional TV distributors such as DirecTV and Comcast, and that these services will be willing to pay carriage fees after enjoying content from these digital media companies for free.
Last month, Tastemade and The Young Turks Network launched linear streaming channels on YouTube TV, joining Cheddar and E.W. Scripps-owned Newsy, to be among the first digital publishers to launch linear channels on YouTube TV. And it's not just YouTube TV. Hulu's live TV, Sling TV and FuboTV are all distributing linear channels from digital media companies. (Cheddar, unsurprisingly, is on all of them.)
Since these are new channels from newer media companies, most of the digital publishers are willing to give their channels to the distributors for free — especially if they can get the channels included in the distributor's base package.
That's been the approach used by Cheddar as it tries to get distribution on these services before traditional rivals such as CNBC. In a podcast interview with Digiday earlier this year, Cheddar CEO Jon Steinberg said: "I want everyone in the United States to have Hulu, YouTube TV or one of these systems, and then we will be in the primary real estate in all those systems. If skinny bundles on OTT work, Cheddar will be there, and we will win." Steven Oh, chief business officer for The Young Turks, also spoke at the Digiday Video Summit earlier this year about taking a free-now, paid-later approach to streaming TV distribution.
Real dollars will only come with meaningful distribution
The question becomes whether these streaming TV services can attract enough subscribers to make carriage fees a meaningful source of revenue for networks. As this chart from Variety last year shows, most cable networks command less than $1 per subscriber per month in carriage fees. This can be a lucrative business if there is enough distribution, according to three TV network executives.
Take AMC, which has established hits such as "The Walking Dead." The channel gets 50 cents per subscriber per month and is distributed in 90.5 million households in the U.S., according to Variety. Based on that, AMC brings in more than $45 million per month from U.S. pay-TV distributors for parent company AMC Networks. That's $540 million per year — and it's essentially free money as it doesn't cost AMC anything to license its channel to paying distributors.
"You're not creating multiple networks; you're programming the same network and giving it to everybody," said Freddy Flaxman, chief operating officer of The Weather Channel television network. "The economics of subscriber fees are incredibly attractive because of that. Even modest fees can be incredibly lucrative."
Except the streaming TV services, where the digital publishers are placing their bets, are still in growth mode. At the end of last year, Dish Network's Sling TV had 2.2 million subscribers; as of April, DirecTV Now had nearly 1.5 million subscribers; a few weeks ago, Hulu CEO Randy Freer said Hulu's live TV service had crossed 850,000 subscribers; and as of a CNBC report in January, YouTube TV had 300,000 subscribers. Compare that to DirecTV's traditional pay-TV business, with nearly 24 million subscribers.
The math, as it stands right now, does not equal meaningful revenue from streaming TV services. (And that's not even considering the fact that these streaming TV services are all losing money, as they pay more for programming than they are charging customers for the services, according to a recent report from Bernstein Research.)
"There is an expectation that [subscriber numbers] will quadruple or quintuple in the next three to five years, which will in turn make them more meaningful drivers of revenue," said Alan Wolk, co-founder and lead analyst of consulting firm TVRev. "It's on the Cheddars and The Young Turks of the world to prove their worth, and they're banking on the fact that once people see their stuff, they will gravitate to their programming and make it hard for the distributors to cut their services from the lineup."
Big networks have more leverage 
Other shifts in the TV industry work against digital media companies. The pay-TV market is consolidating, gives remaining distributors greater leverage over programmers in carriage fee negotiations. AT&T owns DirecTV and DirecTV Now. Dish Network owns Sling TV. Charter Communications owns Spectrum, which used to be Time Warner Cable.
Meanwhile, with cord cutting on the rise, networks are pruning their weaker channels. Last year, NBCUniversal shut the lights on Esquire Network and crime-drama channel Cloo. And as a greater number of consumers opt for "skinnier" bundles, TV networks will negotiate hard to get as many of their channels as they can into these packages.
This can be a tough environment for a digital publisher, especially if they're trying to poach a TV channel slot that belongs to an existing network. (If a distributor wants USA Network, which is the most expensive cable channel in the NBCUniversal portfolio, then they might also have to take CNBC or MSNBC.)
"The negotiating leverage the [established] networks have makes it a steep hill [for digital publishers] to climb," said Flaxman.
Will distributors pay?
Of course, all of this comes with the caveat that YouTube TV, Sling TV and other streaming TV services — and even traditional TV distributors — would be willing to pay for content that they were previously getting free.
One top TV network executive expressed skepticism about a distribution strategy that involves digital publishers giving their programming away.
"Why on Earth would [digital publishers] not charge [YouTube TV] a fee if they're going to be part of a package that YouTube is charging [customers] for? I don't see how YouTube would suddenly be willing to pay when they didn't have to before," said the exec. "It's a risky game to play. At the end of the day, you have to create content that people want to pay for and start charging for that as soon as possible."
Ultimately, since digital publishers with TV ambitions are unproven as TV channel programmers, they don't have the clout to demand subscription dollars from distributors from day one, said Wolk. In this scenario, the model being employed by Cheddar, The Young Turks Network and Tastemade might be the only way forward.
"It's in their interest to work with distributors to be in as many places as possible," said Wolk. "The more places they are, the bigger and better they'll look to advertisers and distributors."
Subscribe to our weekly video briefing for more news, analysis, interviews and more from the modernization of video and entertainment.
https://digiday.com/?p=292303