Jeffrey Katzenberg's billion-dollar video startup Quibi will be centered on expensive video series from high-profile directors and celebrities such as Guillermo del Toro and Justin Timberlake. But the company also wants daily video programming to fill out its upcoming mobile streaming service.
This spring, Quibi has been more active in the market recruiting pitches for daily content, according to four digital publishing and entertainment studio sources that have met with Quibi. Internally and with current and future production partners, Quibi refers to this category of short- and mid-form programming as "Daily Essentials." And unlike Quibi's efforts around high-profile scripted and unscripted projects, which is functioning more like a traditional network or studio development arm, Quibi is currently using RFPs to get publishers and other digital video makers to pitch them on ideas and formats, sources said.
It's unclear if Quibi has green-lit any daily programming, but the company has RFPs out in the market across more than a dozen categories. Their executives have met with well-known digital publishers including Insider Inc., Group Nine Media, Refinery29 and iHeartMedia, sources said.
"It's pretty straightforward: They want daily essential content that's lower cost but at a higher frequency," said one digital publishing executive who has met with Quibi.
The current ramp-up comes after Quibi has put in place an executive team to oversee daily programming. This group is led by Janice Min, a former editorial director of The Hollywood Reporter, and includes former CBS executives Becky Brooks (who oversees lifestyle programming) and Ryan Kadro (who oversees news).
To be clear, Quibi always planned to include daily lifestyle programming. An investor deck used by Quibi — back when it was still called "New TV" — has a pyramid of all of the types of programming that Katzenberg and company would look for. At the top of the pyramid are the high-profile scripted and unscripted, for which Quibi could pay as much as $125,000 and $50,000 per minute. The "daily essentials" would cost around $10,000 per minute, reflecting how Quibi wants to attach a premium to even daily news and lifestyle programming, according to the deck.
In its first year post-launch, the "daily essential" programming would account for slightly less than 10% of Quibi's overall content budget, which could run as much as $600 million based on Quibi's "base case" scenario of 20 million paid subscribers in five years.
While all of the attention on Quibi is rightfully going to shows with major Hollywood names, the company will need to fill out its service with content that people can come back to regularly. The idea is that while those high-profile shows — referred to internally as "lighthouse" projects — can help drive subscriptions, the daily programming would help with retention and keeping users on the service to watch more and more content.
"They will need to offer enough content to feed the subscription beast," said an executive at a major Hollywood studio.
Having already raised $1 billion from investors that include major Hollywood studios such as Disney and Warner Bros., Katzenberg and the Quibi team are already back out looking to raise another $1 billion, according to The Information. The size of the amount reflects how expensive it is to be a major player in streaming video.
"The billion probably gets them through the launch and a year of operating, but they are going to need a ton more money," said a digital media CEO. "It's endless — you need an endless supply of content now."
Subscribe to the Digiday Video Briefing: A weekly email with news, quotes and stats around the modernization of video, TV and entertainment. 
https://digiday.com/?p=334507
This week's Future of TV Briefing looks at what an industry group's conditional certification of three measurement currency contenders signals about the TV ad business's measurement overhaul.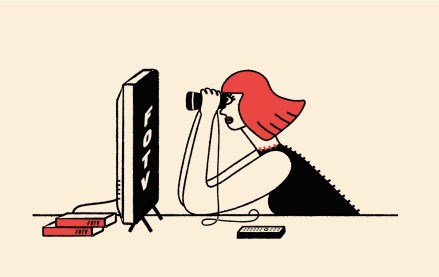 This week's Future of TV Briefing offers an updated list of the key terms that can cause confusion when talking about the TV, streaming and digital video industry.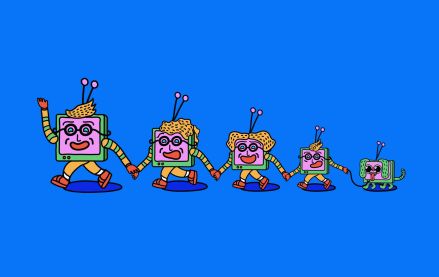 This week's Future of TV Briefing looks at what the Disney-Charter pay-TV distribution deal seems to indicate about the increasingly more-complementary-than-contentious relationship between traditional TV and streaming.