Publishers complain they can't make money from breaking news video on Twitter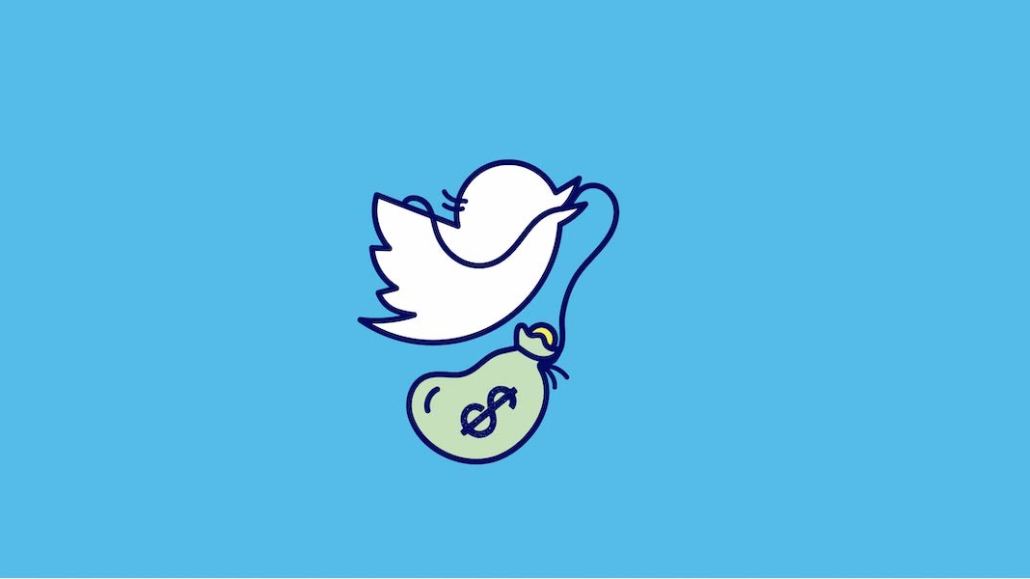 In the past couple years, Twitter has worked to position its platform as a destination for livestreaming video. But some news publishers tell Digiday that Amplify's brand safety rules make it difficult for them to monetize their breaking news videos there, forcing them to forgo revenue they can earn monetizing videos on the same topics elsewhere. Those strictures have forced them to scale back their Twitter video strategies, sources at two Amplify partners said.  
"We learned pretty quick," said a source at one news publisher that last year had several Twitter videos not qualify for Amplify's monetization program. "If we're doing anything other than sports, we're really risking it."
Twitter views the issue differently. Just 4.5% of the news and current events videos distributed through Amplify since July 2018 have been demonetized, said Nick Sallon, Twitter's head of U.S. news partnerships.
"The majority of content that our publishers opt in and monetize is suitable," Sallon said. "News publishers that opt their content into the program represent some of the most successful in the in-stream video ads."
That explanation rankles the participants, who point to the fact that they can monetize the same clips or videos on the same topics on different platforms or their own websites.
"We are a brand-safe option," said an executive at one publisher that's been suspended from Amplify. "To get labeled differently by a platform is kind of confusing."
Twitter's brand safety rules for Amplify are clear. The program does not allow ads to appear on videos that depict or discuss many of the things that breaking news typically focuses on, including natural disasters, mentions of death, political uprisings or terrorist attacks, according to a public FAQ page. The newsworthiness of a topic does not allow for an exception to those rules.
Any publisher that tries to distribute on Twitter a video that falls outside the guidelines must turn off Amplify monetization or risk that Twitter will do so — or that the publisher might incur a "strike," which acts as a warning. After incurring three strikes, a participating publisher loses the ability to monetize its video inventory on Amplify for six months.
Amplify's guidelines ensure that the video content is suitable for advertisers and thereby enabling the program's long-term sustainability, Sallon said.
"The whole purpose of the program is to help news organizations make money," Sallon said. "In order to do that, in the current climate, we have to pay really careful attention to brand suitability and brand safety."
But multiple sources said that many topics and videos, such as coverage of communities recovering from natural disasters or gun violence, had been easy to monetize on their owned and operated sites or even other platforms, including YouTube and Facebook.
The restrictions, those publishers say, also limit news publishers' abilities to keep play their role and keep their audiences informed.
"We're a news publisher," said an executive at a second publisher that has had its videos demonetized in Amplify. "A majority of what people come to us for is up-to-date information. Any kind of penalization of news publishers, in that regard, is frustrating."
Some media agencies said that Twitter's user experience necessitates the additional restrictions. "Twitter is a conversation/conversational platform," Lillian Ehrmann, a director of social activation at the media agency Essence Global, wrote in an email. "With that comes the inherent risk for bad actors to detract from reasonable conversations and debates."
Ehrmann added Twitter could loosen its brand safety policies down the line but that it would have to change its user experience first — perhaps by allowing accounts to hide responses or letting companies create more targeted topic lists.
Joe Barone, partner of brand safety at the media agency GroupM, noted that the guard rails Twitter's rules set up made some clients feel comfortable buying ad inventory against news.
"Without that ability to curate the environment, the decision might be not to run on news at all," he said.
https://digiday.com/?p=359122