Premier League edges closer to pulling live-streaming switch
July 11, 2017 • 3 min read
•
•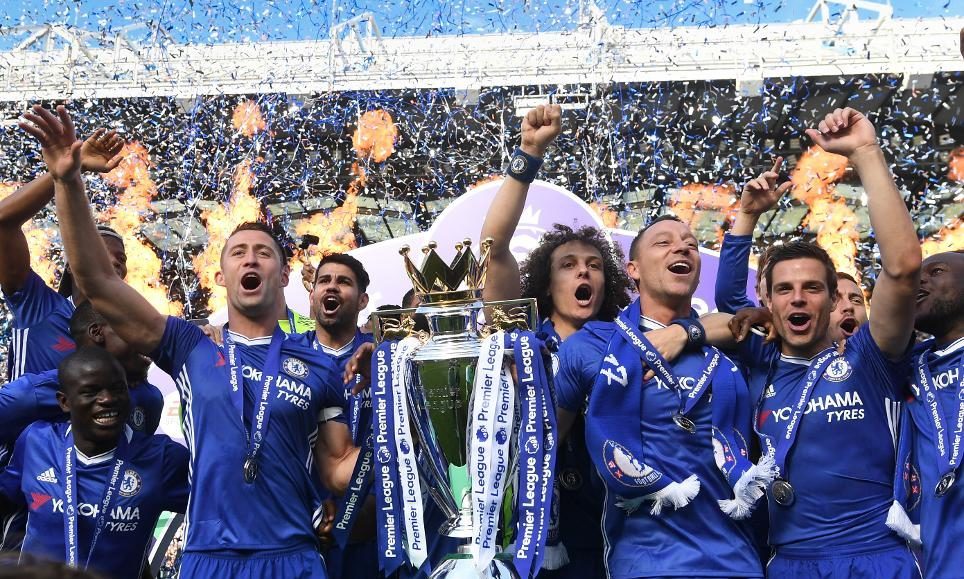 Premier League bosses are weighing whether to embrace live streaming directly to consumers or stick with TV amid ballooning broadcast rights fees.
The organization is planning to gauge whether streaming matches directly to fans would significantly sap the value from its lucrative TV deals, according to sources with knowledge of the matter. The decision comes just weeks after a streaming service for the English Football League — the U.K.'s second-tier football league — was unveiled for subscribers outside of the U.K. and Ireland. Unlike the EFL, the Premier League is under no such commercial pressure to rush an over-the-top product to market.
Premier League chiefs are reluctant to do anything that prevents them from topping the jaw-dropping £8.2 billion ($10.6 billion) broadcasters paid to show matches between 2016 and 2019. But there's a growing acceptance at the organization that live streaming could help address a fundamental imbalance, with rights fees for matches skyrocketing as viewing figures for the broadcasters that screen them — Sky and NBC — continue to slide.
Consequently, it's a matter of when, not if Premier League matches will be streamed directly to viewers. What is up for debate is the way it will happen. The likes of Facebook, Amazon and Twitter would probably own most of the data on how matches are watched within their walled gardens should the Premier League turn to one of them, while concerns about cost and expansion would temper the gains of owning a standalone service. Football chiefs are likely to pick something closer to the latter option, suggested a source working with the league. Rather than gamble on building its own subscription business outright, the Premier League's alternative will almost definitely be a joint venture with an over-the-top sports media provider that will be made available in a smaller market first — to prevent hurting broadcast revenues too much.
Perform's recent deal with the NFL is similar to the most likely outcome for the organization's own attempt to create a direct-to-consumer business, the source said. He explained: "This [NFL] deal is based around a joint venture where Perform are going to market the [NFL's] direct-to-consumer offering for streaming live games in more than 100 markets including Australia, Argentina and South Korea. The Premier League, like the NFL, would want to do something similar in a market that is not domestic because there are concerns that people will no longer be able to spend more on TV."
Premier League insiders have previously suggested any potential move into live streaming would percolate through smaller markets like Asia where mobile viewing is fast becoming the main way people watch TV. League bosses have so far been content to watch from the sidelines as broadcasters such as Sky in the U.K. and NBC in the U.S. test live streaming with the likes of Facebook and Twitter.
When the Premier League decides to move into live streaming, it stands to make millions if it sticks to the path Netflix paved. Sebastián Lancestremère, gm of Microsoft's sports business, suggested this at an event earlier this year when he said major football clubs could increase revenues by a factor of 56 if they could successfully replicate the streaming giant's subscription model.
The Premier League's contemplation of live streaming reflects the pressure on most rights holders as the expiration dates of major rights deals loom. Most of those deals will end around 2020, and until then, executives at the likes of the Premier League will continue to keep live streaming at arm's length, said Adrian Pettett, CEO of the Havas-owned sports agency Cake.
"The take-up of on-demand streaming services has been quick, but whether the switch will coincide with the next round of rights deals is the big unknown," he said. "The overseas market, particularly in Asia, will give a stronger indication of the direction of travel."
The Premier League was unable to comment before this article was published.
https://digiday.com/?p=245077
This week's Future of TV Briefing looks at how the streaming ad market's programmatic guaranteed vs. private marketplace debate is reaching a compromise.
This week's Future of TV Briefing looks at how this year's upfront and recent announcements from AMC Networks and Paramount indicate the progression of programmatic in the TV and streaming ad market.
This week's Future of TV Briefing looks at how major streaming service owners' subscription business fared in the third quarter of 2023.