Layoffs or not, Verizon will continue to put money behind Go90, its mobile video streaming service that offers everything from original short-form web series to older TV episodes and live sports. Whether consumers want such a service is an entirely different matter.
In a presentation Verizon made to various Go90 partners last fall, the phone company laid out its strategy to turn Go90 around. Despite spending hundreds of millions dollars buying content and marketing the service, Verizon had struggled to gain any real traction for Go90, which is competing with video behemoths like YouTube and Netflix for people's time and attention. Verizon's new strategy? Very similar to the old one: The company still wants original short-form shows, exclusive libraries of existing shows and live events.
"It's a lot, but if you're trying to grab viewers and you don't really know what's going to stick, you're going to throw a lot at the wall," said an executive at a Go90 content partner. "It makes you ask the question: What is Go90?"
According to Verizon, Go90 is a premium, free and ad-supported video service dedicated to younger millennials. The company wants to make shows for 16- to 24-year-olds and in doing so, reach a broader demographic of younger viewers.
Go90 remains an ambitious bet for Verizon, sources said. What's changed is that Verizon now has an executive team in place that actually understands the Hollywood and digital content ecosystems. Last year, the company hired a trio of entertainment industry veterans — Chip Canter from NBCUniversal, Ivana Kirkbride from Vessel and YouTube and Erin McPherson from Maker Studios — to lead this effort. Kirkbride, as chief content officer for Go90, has also revised Go90's content strategy to focus on five core "bundles" of genres from sports ("Jock Jams") to reality and lifestyle series ("Baesic").
"The vibe at our agency and in the market is that people like Ivana — she's a known entity — we're happy that she's there," said one Hollywood agent. "The original concern with Go90 was that it was a bit of a grab-bag of everything before Ivana was there. At the beginning, to get the attention of the creative community, writing a blank check for a creative idea is a way to get them engaged. Then what happens is you get some things that are good and others that don't work, and you learn from that. Ivana's brought that discipline into the organization."
It's no surprise why Go90 content partners remain positive about the platform — there's still money in it. Multiple sources pegged Verizon as sitting between big spenders like Netflix and smaller content buyers like Comcast's Watchable and Spotify. Go90's budgets are close to YouTube Red's budgets — Verizon is still spending over $1 million, and in some cases $4 million or more, per original show — though YouTube has been inching upwards as it buys shows like a series based on the "Step Up" film franchise.
What's more, Verizon's 2017 plans include money for several new content programs such as a "creative incubator" through which Verizon will fund projects from select video creators. Go90 is also getting into the original, long-form business by searching for feature-length movies.
"The few times we have spoken with Ivana, we've been told that the focus is less on smaller bets and more on bigger bets," said another Go90 content partner.
"We are not trying to be everything to everyone; there are services for that," said Chip Canter, gm of digital entertainment and Go90 at Verizon. "We do feel that we can bring together content bundles — or 'channels' — that attract different demographics, some of which there is strong crossover."
On Tuesday, Verizon confirmed that it had fired 155 employees, mostly from Go90's product team. The move, the company said, was not a signal that Verizon had given up on Go90. Instead, the company was eliminating redundancies as it looks to reboot the product, which will now be overseen by the staff from Jason Kilar's Vessel, which Verizon acquired last year.
Trouble is, Go90 hasn't struggled because the app has been wonky. That doesn't matter when consumers don't even know the app exists — or indicated that they wanted such a product in the first place. It's the same problem that felled previous attempts to build a "premium" streaming platform, including Vessel, Condé Nast's The Scene, Samsung's Milk Video and Yahoo Screen — there's no consumer demand, partly because they are plenty satisfied with their existing streaming choices.
Still, Verizon — and many of its content partners — believe there is a place for Go90 in the ecosystem. With investments in long-form content, Go90 could eventually build to a mass entertainment platform where "Cooking Channel and Tastemade are available on the same programming guide," argued one content partner. Another partner said that Verizon still hasn't fully utilized the distribution power of its portfolio, which includes AOL as well as Complex, Awesomeness TV and other digital properties through a joint venture with Hearst.
"We're focused on leveraging the high-quality content we've invested inside a user experience from our newly acquired Vessel team and pairing it with distribution across Verizon Wireless, AOL and Complex to serve fans and advertisers alike," said Canter.
"Does the market need a Go90? From a business perspective, the market never needs what you have. You have to just force it down people's throats," said a Go90 partner. "They have as good a chance as anyone else to make it work."
https://digiday.com/?p=219545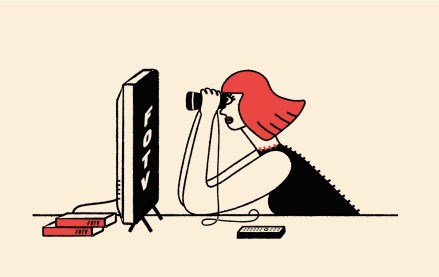 This week's Future of TV Briefing offers an updated list of the key terms that can cause confusion when talking about the TV, streaming and digital video industry.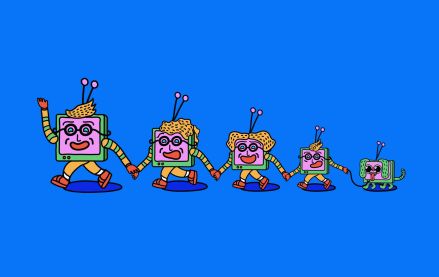 This week's Future of TV Briefing looks at what the Disney-Charter pay-TV distribution deal seems to indicate about the increasingly more-complementary-than-contentious relationship between traditional TV and streaming.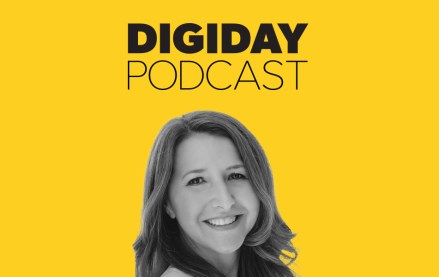 September 12, 2023 • 3 min read
Traditional TV now accounts for less than 50% of Georgia-Pacific's spending, but its share still exceeds streaming's.