Pitch deck: How Facebook competes for TV, video ad budgets
August 5, 2019 • 7 min read
•
•
Facebook is getting a grasp on how to compete in the annual TV-and-video upfront market, as evidenced by a pitch deck that Facebook shared with ad buyers this past spring. That deck, which is published below, outlines the deal principles for Facebook's Showcase upfront video ad program, including pricing, discount arrangements and cancellation terms.
In its inaugural bid for advertisers' upfront dollars, Facebook tried to attract TV-heavy advertisers and also appeal to digital-centric advertisers. The company succeeded in stealing some ad dollars away from traditional TV, but ad buyers largely saw this year as a pilot test for Facebook to compete more fully in next year's marketplace. "This deck shows you that they've learned how the basics operate," said one agency exec.
Facebook's pitch deck includes a rate card detailing the prices to reach various age-and-gender-based audience segments for each quarter from the fourth quarter of 2019 through the third quarter of 2020. That inclusion was "off-putting" for the agency exec because TV ad buyers are not used to being given rate cards and rely on historical data when negotiating upfront deals with TV networks. "It feels like they're trying to formalize too much," said this exec. That said, the rate card serves as the pricing baseline from which Facebook and ad buyers can negotiate, and the CPMs, which typically range from $22 to $34, are "a good start," the exec said. "They're not being ridiculous."
However, the rate cards only reflect the prices for when advertisers are buying Facebook's in-stream video ad inventory with Nielsen measuring that the impressions reached their intended demographic audience. If an advertiser opts instead to only be charged when an ad is viewed to completion — which Facebook refers to as "thruplay" — the rates would be at least 20% higher, according to the deck.
"Our goal when launching Showcase was to offer an upfront solution that meets the market where it is. We invested significant time working together with the industry to ensure a clear product-market fit, which resulted in many of the defining elements of Showcase — from Nielsen demographics, to pricing and the overall approach to negotiations," said Erik Geisler, director of North America agency partnerships at Facebook, in an emailed statement.
In this year's upfront, Facebook sought sponsorships for individual original shows distributed on Facebook Watch, but the centerpiece of its pitch — and the focus of the deck published below — was its In-Stream Reserve bundles of inventory from the platform's top video channels. Advertisers can buy ads against the entire portfolio of In-Stream Reserve channels, or they can choose among four specific content categories: food, sports, beauty and entertainment.
Facebook said in February that nearly 100 million adults in the U.S. watched In-Stream Reserve eligible videos each month, on average, between November 7, 2018, and January 31, 2019. In a separate document that Facebook has shared with ad buyers and that has been reviewed by Digiday, the company broke down that average monthly audience by age group: 51 million viewers between the ages of 18 and 34 years old, 85 million viewers between the ages of 18 and 49 years old and 75 million viewers between the ages of 25 and 54 years old. Also in that document, Facebook broke out the number of U.S. adults that watched In-Stream Reserve eligible videos between Jan. 17 and April 14 for each of the four content categories: 23 million viewers for the food category, 25 million viewers for the sports category, 11 million viewers for the beauty category and 74 million viewers for the entertainment category. A Facebook spokesperson declined to comment on the numbers.
The fact that Facebook calls out advertiser-agency relationships throughout the deck stood out to one agency exec. For Facebook's traditional social ads, "they often prefer working directly with the client than with the agency," said a second agency exec. However, agencies play a primary role in the TV-and-video upfront market because they buy in bulk, and Facebook seems to acknowledge that by incorporating agencies' spending commitments in the discounts it is offering.
One slide outlines how Facebook is offering discounts to advertisers based on the amount of money that an advertiser — as well as its agency — commits to spending money in the upfront. According to the deck, advertisers and agencies receive separate discounts based on the amount of money they commit to spend. Those discounts are then combined for the amount that Facebook bills the advertiser; agencies must pass their discounts in full on to clients as opposed to using them for any type of arbitrage play. There are three tiers to each set of discounts, though the size of those discounts could not be learned.
Facebook's cancellation terms for upfront deals are also not onerous, according to agency execs. Facebook is allowing advertisers to cancel up to half of the money they had committed to spend on its in-stream video ad inventory in a given quarter. That gives advertisers and agencies more flexibility in their commitments to buy Facebook's pre-roll and mid-roll ad inventory, according to agency execs.
As with the pricing rate card, there is flexibility around the cancellation terms for Showcase deals, which is important for advertisers that care about the videos that may carry their ads. For example, Facebook states in the deck that, if an advertiser wants to cancel a portion of its spending commitment for a given quarter, the advertiser must notify Facebook at least 90 days before the start of the quarter. The issue with that is that Facebook does not provide advertisers and agencies with the list of channels included within In-Stream Reserve until one month before a campaign launches. At that point, it would be too late for an advertiser to pull back their budget if they don't like the lineup of channels that may carry their ads, according to the deal principles. However, in practice, advertisers and agencies are able to parley with Facebook to reduce the cancellation window.
See the full deck below.
https://digiday.com/?p=342443
This week's Future of TV Briefing looks at what an industry group's conditional certification of three measurement currency contenders signals about the TV ad business's measurement overhaul.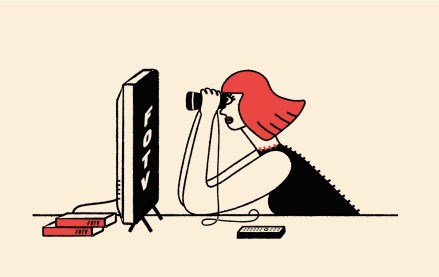 This week's Future of TV Briefing offers an updated list of the key terms that can cause confusion when talking about the TV, streaming and digital video industry.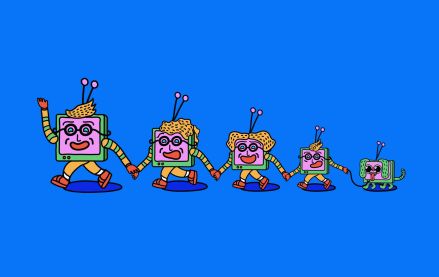 This week's Future of TV Briefing looks at what the Disney-Charter pay-TV distribution deal seems to indicate about the increasingly more-complementary-than-contentious relationship between traditional TV and streaming.