TV makers want a piece of the free, ad-supported OTT wave
December 11, 2018 • 4 min read
•
•
TV makers don't want to be dumb boxes.
Manufacturers like Vizio and LG are being pushed into providing free streaming video options, betting they can become the gateway for those passive TV-viewing needs.
In August, Vizio launched an integration with free video streaming service Pluto TV, which is powering Vizio's WatchFree video service that is available as an input on its SmartCast TV sets. Earlier in the year, Samsung debuted a new TV Plus video viewing service, which included a selection of 20 free channels from Pluto TV as well as other movies and TV shows that people can purchase directly from Samsung. Rival TV maker LG, meanwhile, offers a service called Channel Plus, which is powered by another free video streaming service, Xumo.
More TV makers are getting serious about offering free video programming directly through their TV sets, said Colin Petrie-Norris, CEO of Xumo. They are being driven by the fact that consumers are spending more time with these types of OTT services, as well as the pursuit of a new, recurring revenue stream.
"Within the last 18 months, it's risen to the point where it's not just something that's interesting to have, but has become a priority [for manufacturers]," said Petrie-Norris. "Today, about 90 percent of smart TVs power some sort of equivalent to what we have been powering with [LG's] Channel Plus."
TV makers are incentivized to pursue these types of distribution agreements because the profit margin on the sale of TV sets remain slim. Pluto TV and Xumo share ad revenue generated by their services, which means the TV makers see monthly revenue well past the original sale of that TV set.
"It's unit economics," said Petrie-Norris. "The yield per unit by doing integrations such as these creates more lifetime revenue than the single sale of a TV set."
Petrie-Norris and Pluto TV chief business officer Jeff Shultz declined to reveal exact business relationships with TV makers. For Xumo, Petrie-Norris said the ad revenue share varies depending on who is ultimately selling the ad: Xumo, a video programming provider such as Tastemade or the TV maker itself. A majority of ads are still sold by Xumo and its various programming providers, as most TV makers don't have ad sales divisions. That could be a challenge, especially if the TV makers want to compete with device makers such as Amazon and Roku, both of which are building giant OTT ad businesses.
"If [TV makers] hire people who have done OTT ad sales and know about things such as audience segmentation and programmatic buying, then it wouldn't be too hard to set up an ad division," said Alan Wolk, lead analyst at TVRev. "They need to hire someone with experience."
As audiences for free video streaming services continues to rise, so will the revenue, said Shultz. While declining to name specific figures, he said Pluto TV is already driving "meaningful" revenue back to its TV manufacturing partners. The interest in these types of deals is at such a level that Pluto TV will be directly integrated inside 20 million shipped TV sets by year's end, Shultz said. (Pluto TV now has 10 million monthly active users, according to an earlier Digiday report.) And Pluto TV expects to sign more of these types of carriage deals in 2019. Petrie-Norris noted similar expansion plans for Xumo, which currently has between 4 million and 5 million active monthly users, especially as the service looks to expand beyond North America.
"The addressable audience is very large and it's beginning to drive meaningful audience and revenue for the device makers," said Shultz.
One potential challenge is in whether TV manufacturers joined the OTT wave a little too late — having watched ecosystems providers such as Roku, Amazon and Apple take control of distribution. Executives at the free video streaming services argue that manufacturers have an advantage because they can integrate programming directly into the TV and on the remote, instead of requiring customers to buy a separate streaming box or dongle.
"Here's how I describe our Vizio experience: You buy the TV. You plug it in. Connect it to the internet — and you automatically have free TV," said Shultz. "We're the default service, which means a user does not even have to think about connecting another device into the HDMI port. The data [in audience growth] is showing us that it's not too late for TV makers."
Subscribe to the Digiday Video Briefing: A weekly email with news, quotes and stats around the modernization of video, TV and entertainment. 
An earlier version of this article incorrectly stated Xumo CEO Colin Petrie-Norris's last name. We regret the error.
https://digiday.com/?p=314913
This week's Future of TV Briefing looks at what an industry group's conditional certification of three measurement currency contenders signals about the TV ad business's measurement overhaul.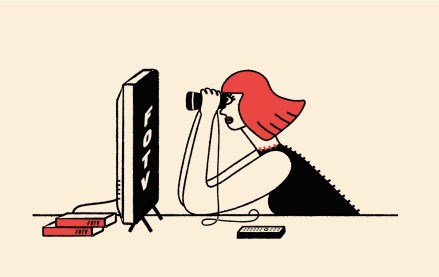 This week's Future of TV Briefing offers an updated list of the key terms that can cause confusion when talking about the TV, streaming and digital video industry.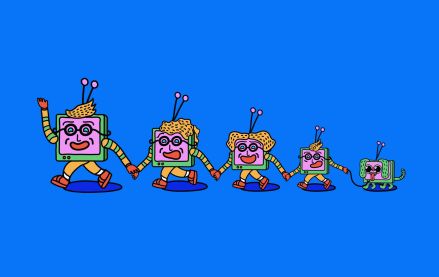 This week's Future of TV Briefing looks at what the Disney-Charter pay-TV distribution deal seems to indicate about the increasingly more-complementary-than-contentious relationship between traditional TV and streaming.