One year in: What The New York Times learned from its 360-degree video project, The Daily 360
November 14, 2017 • 3 min read
•
•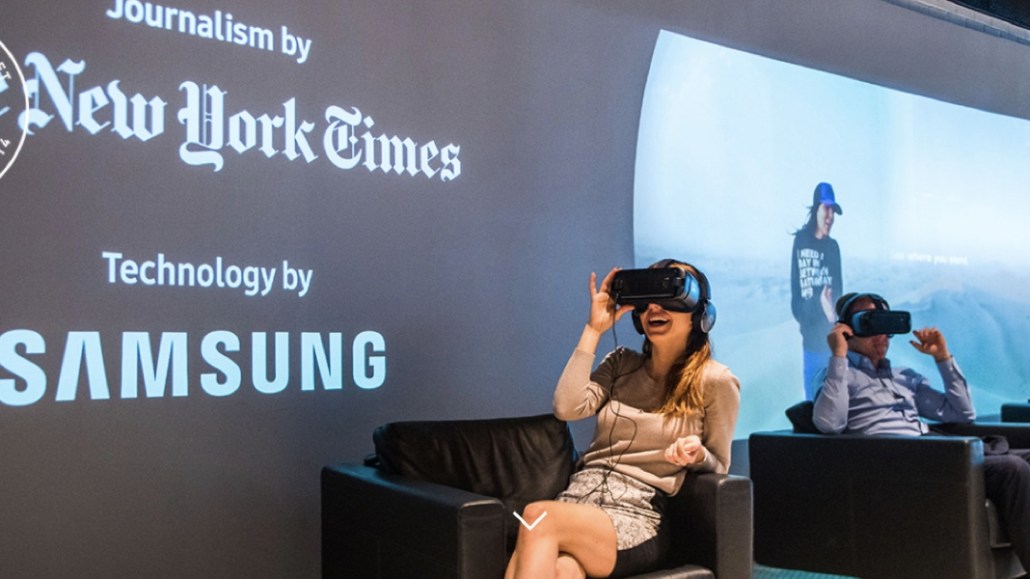 Every day for the past year, The New York Times has published a 360-degree video.
The installments for the Samsung-sponsored project, called The Daily 360, were shot across 57 countries, with the help of over 200 different Times journalists. The videos gathered 94 million views on Facebook, and 2 million views on YouTube; the company declined to share view counts for its owned and operated properties.
360-degree video is growing, but it represents a sliver of digital video consumption as a whole. Combined, 360-degree video accounted for 4.5 billion views on Facebook and YouTube through the first ten months of this year, according to Tubular Labs data. By comparison, the top 10 Facebook video publishers accounted for 14.5 billion views on Facebook in September alone.
While a portion of the Times' video team — it declined to say how many of them — worked on the 360 videos day in and day out, another 200 learned how to shoot video using 360 technology. "This enabled us to accelerate our learnings," said Marcelle Hopkins, the executive director of virtual reality at the Times.
Here are some of the Times' key takeaways from the project:
Location, location, location
Hopkins and her team have approached the program as an opportunity to put people in extraordinary positions: outside Wrigley Field the moment the Chicago Cubs won their first World Series in 108 years, inside a NASA installation designed to mimic a Mars colony, in the ghost towns that surround the Fukushima power plant that melted down six years ago.
While some of the locations were packed with energy and action, Hopkins said that just being in a place is enough. "It doesn't even need to be a dynamic place," she said.
Hopkins added that real estate videos performed very well. Virtually every 360-degree video the Times published about a place to live proved "wildly popular," said Hopkins, though she declined to provide hard numbers.
Profiles are hard to execute
The 360-degree video is less effective as a medium for profiles of specific people. While Hopkins said a handful of profiles, including one of Rajpreet Heir, a woman subjected to racial harassment on the New York City subway in March, have performed well, the misses outnumbered the hits.
"The storytelling is so different," Hopkins said. "In the beginning, and even to a certain extent now, we find [profiles] difficult to do."
Context and platform both matter
The 360-degree video isn't a ubiquitous format, but it can still be distributed through Facebook and YouTube, the two largest video platforms on the internet, as well as via publishers' owned and operated sites. The Times found that the views its 360-degree videos gathered inside its mobile app or on distributed platforms were shorter than the ones it received when its users wore a VR headset.
"I think we're in the early stages of figuring out a distribution strategy," she said. "When people are in our app and they see a 360 video, that's when people are commuting to work or standing in line at the bank. … When they put on a headset, they tend to watch the whole thing."
No plans for standalone franchises yet
The Times' arrangement with Samsung formally winds down at the end of 2017, and when it does, Hopkins said, the Times will continue to produce 360-degree videos. But unlike VR, another bleeding-edge visual medium that a number of publishers have begun experimenting in, the Times has no immediate plans to roll out recurring franchises or series specifically for 360-degree videos.
In July, the Times admitted to Digiday that once its partnership with Samsung wraps, it is likely to scale back its 360-degree video output. But the program did traction – 20 percent of the videos' viewers, in any given month, were repeat viewers, the Times said – and the paper expects that 360-degree videos will continue to be part of its report.
https://digiday.com/?p=263317
This week's Future of TV Briefing looks at what an industry group's conditional certification of three measurement currency contenders signals about the TV ad business's measurement overhaul.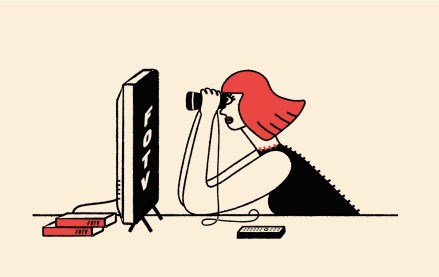 This week's Future of TV Briefing offers an updated list of the key terms that can cause confusion when talking about the TV, streaming and digital video industry.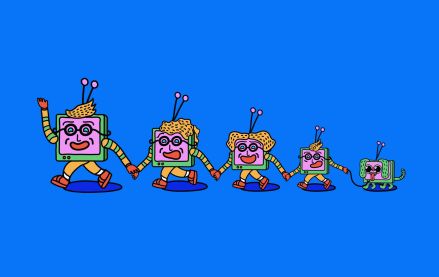 This week's Future of TV Briefing looks at what the Disney-Charter pay-TV distribution deal seems to indicate about the increasingly more-complementary-than-contentious relationship between traditional TV and streaming.